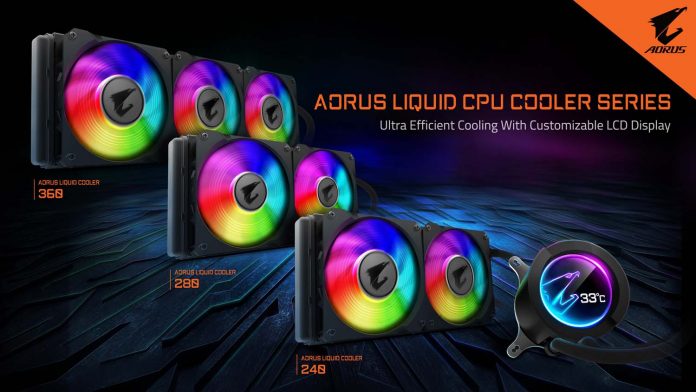 GIGABYTE officially releases the AORUS Liquid CPU Coolers offering superior cooling for high-end AMD and Intel processors. The AORUS Liquid CPU Cooler was first seen at Computex 2019 featuring a customizable LCD display on the pump cap and stunning RGB lighting powered by GIGABYTE RGB FUSION 2.0 and the AORUS ENGINE. The AORUS Liquid Cooler Series will be available in three models based on radiator sizes – the AORUS Liquid Cooler 240, AORUS Liquid Cooler 280, and AORUS Liquid Cooler 360. The AORUS Liquid Coolers will support Intel sockets 115X, 1366, 2011, and 2066 as well as AMD sockets AM4 and TR4.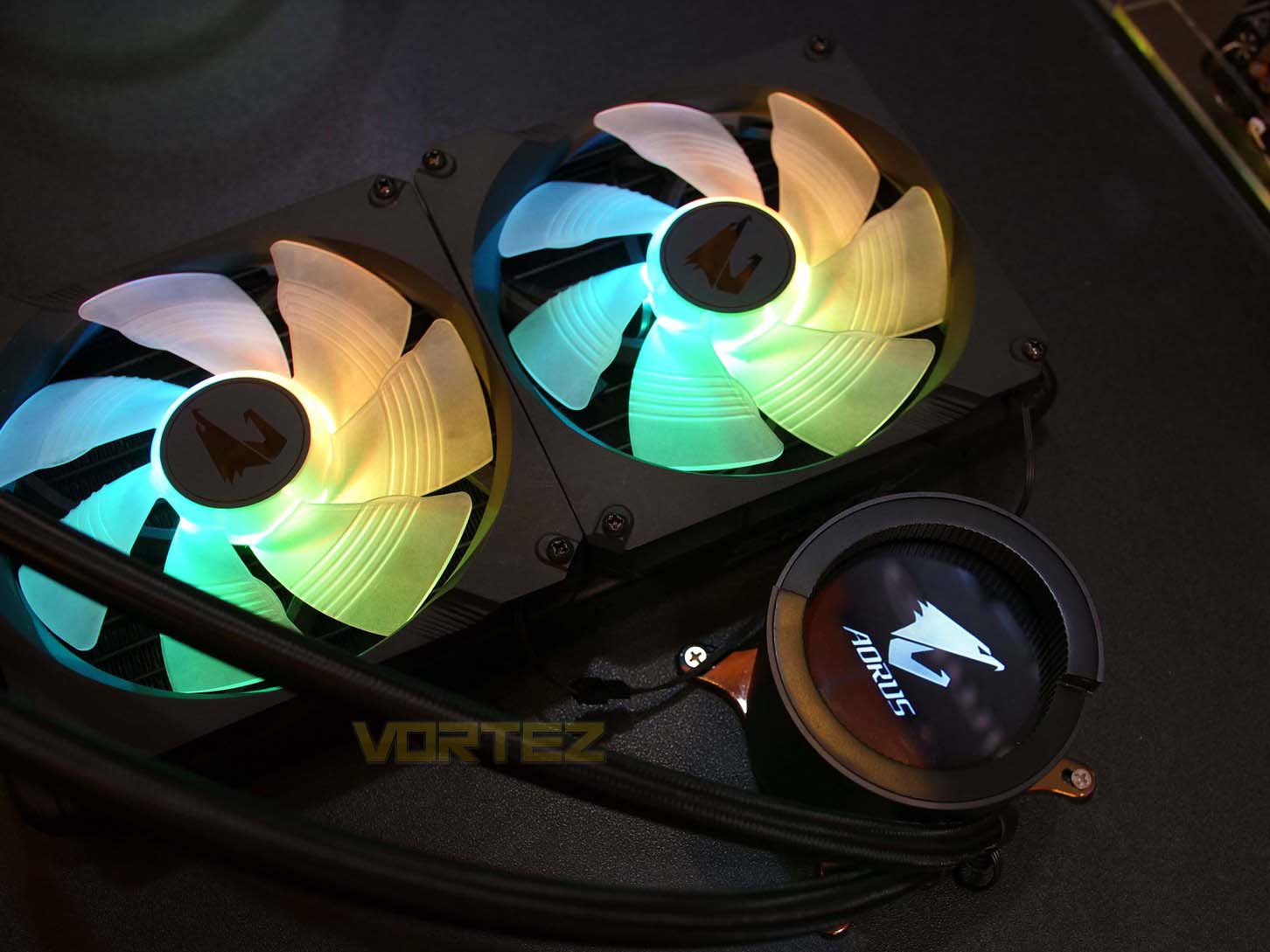 "The release of our ATC800 Cooler earlier this year was met with praise and we have followed through with a cooling solution for fans of AIO cooling," said Jackson Hsu, Director of the GIGABYTE Channel Solutions Product Development Division. "The universal design for fan & pump RPM control allows for the new AIO coolers to work with motherboards from all brands."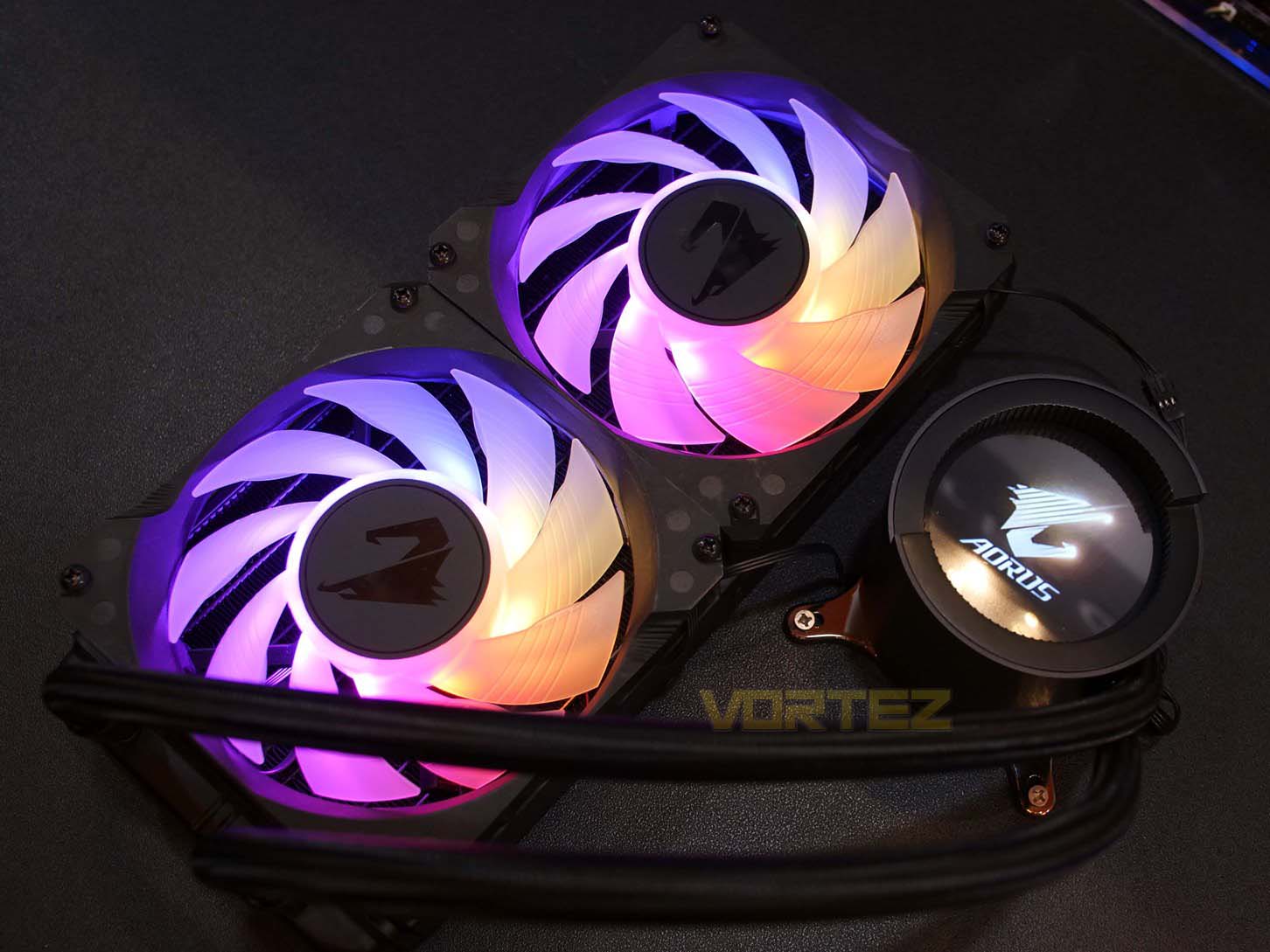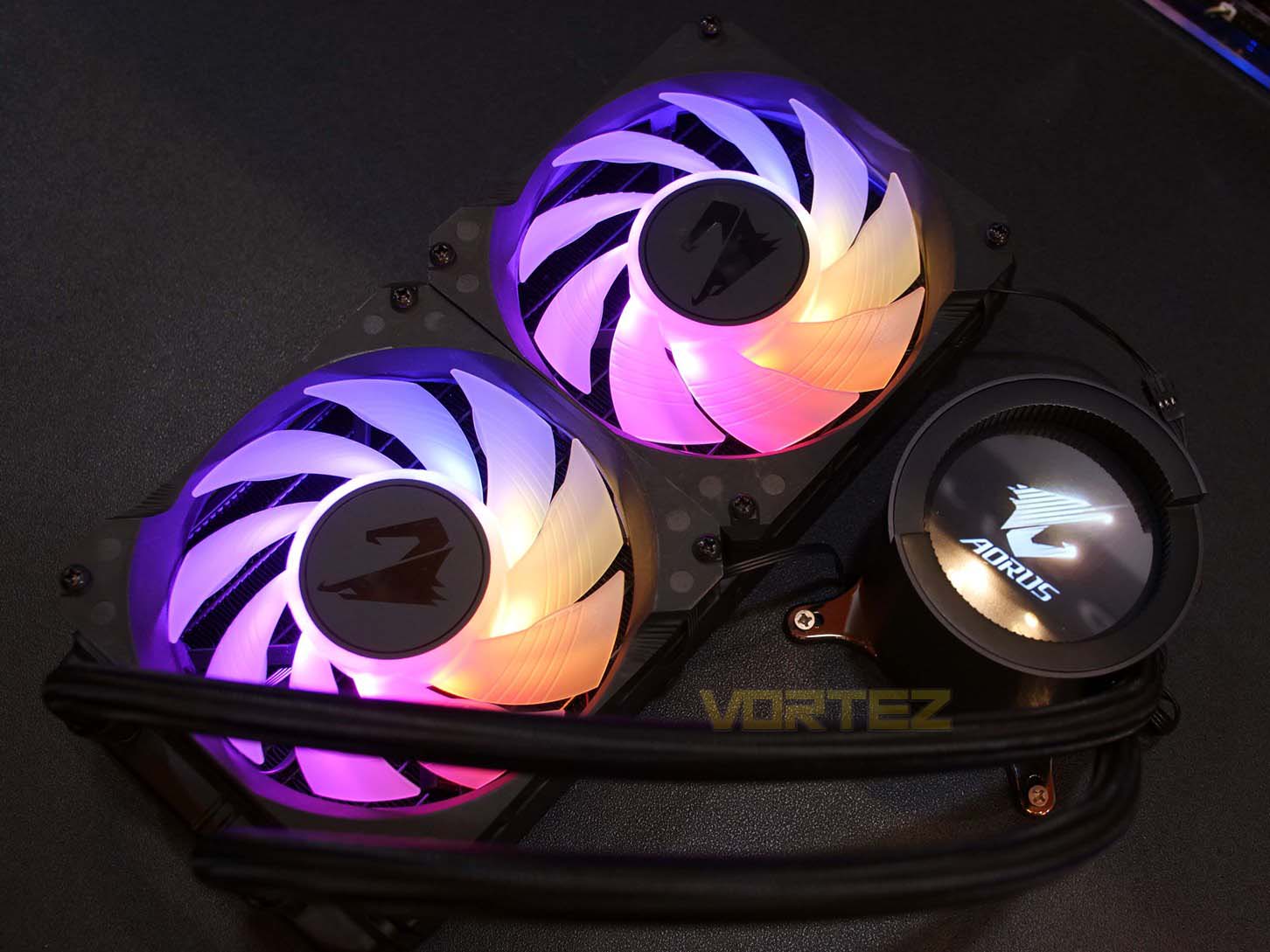 Ultra-Efficient Cooling
The AORUS Liquid Cooler are designed to address the cooling needs of demanding high-end multi-core processors. The AORUS Liquid Coolers feature the latest Asetek Gen6 Cooling Technology that delivers ultra-efficient and silent cooling. The AORUS Liquid Coolers offer up to 7% more cooling than other all-in-one liquid coolers in the market when running an Intel Core i9-9900K at all cores 5GHz+.
AORUS Liquid Coolers sport a dual ball-bearing fan structure which has superior efficiency and durability, with double the service life compared to sleeve bearing structure fans. The unique fan blade design reduces the unwanted noise associated with higher fan speeds, striking the best balance between fan efficiency and fan noise. The fan centre is lined with ARGB for smooth lighting effects so when the fan is running, RGB lights up your system.
High Customizability for Your Own Style
The AORUS Liquid Cooler sports an LCD display on its pump cap with four unique modes/tools to choose from including the Enthusiast Mode, Function Mode, Custom Mode, and Display Rotator. The Image Rotator allows users to rotate their own LCD images in a carousel mode. The LCD display can be customized to show system statuses such as CPU temperatures, CPU load, and others.
AORUS ENGINE
AORUS ENGINE allows users to select CPU model name/clock rates/temps/fan RPM/pump RPM to display on their LCD pump cap, giving them full control over the status of each metric. Text and image files can be displayed on the LCD and controlled with AORUS ENGINE. Fans and pump RPM come with the silent fan function and can also be adjusted accordingly with the new application. Furthermore, the control users have over their system extends to GIGABYTE RGB Fusion 2.0, which allows users to sync up the RGB functions on their peripherals.
Pricing and Availability
The AORUS Liquid Coolers will be available soon at partner resellers worldwide. No further information on pricing as of this writing. See product links below:
AORUS Liquid Cooler 240
AORUS Liquid Cooler 280
AORUS Liquid Cooler 360