This budget 20k gaming/office pc build for one of our subscribers is intended for League of Legends and Valorant only, but he will use it mainly for school & office work. We can go down up to 15k since this build doesn't have any GPU but it will compromise the performance and speed of the PC for office use since he will be using a lot of browser activity and document-related tasks.
And one of the major preference of the owner is to make it pink so he purposely allocated more budget to his pc. Originally the build will have Asrock's limited pink motherboard and OCPC's pink ram but unfortunately, it's out of stock.
He can also upgrade several parts in the future if he wanted, like a GPU and additional HDD for more storage room.
PC Parts:
Ryzen 3 3200g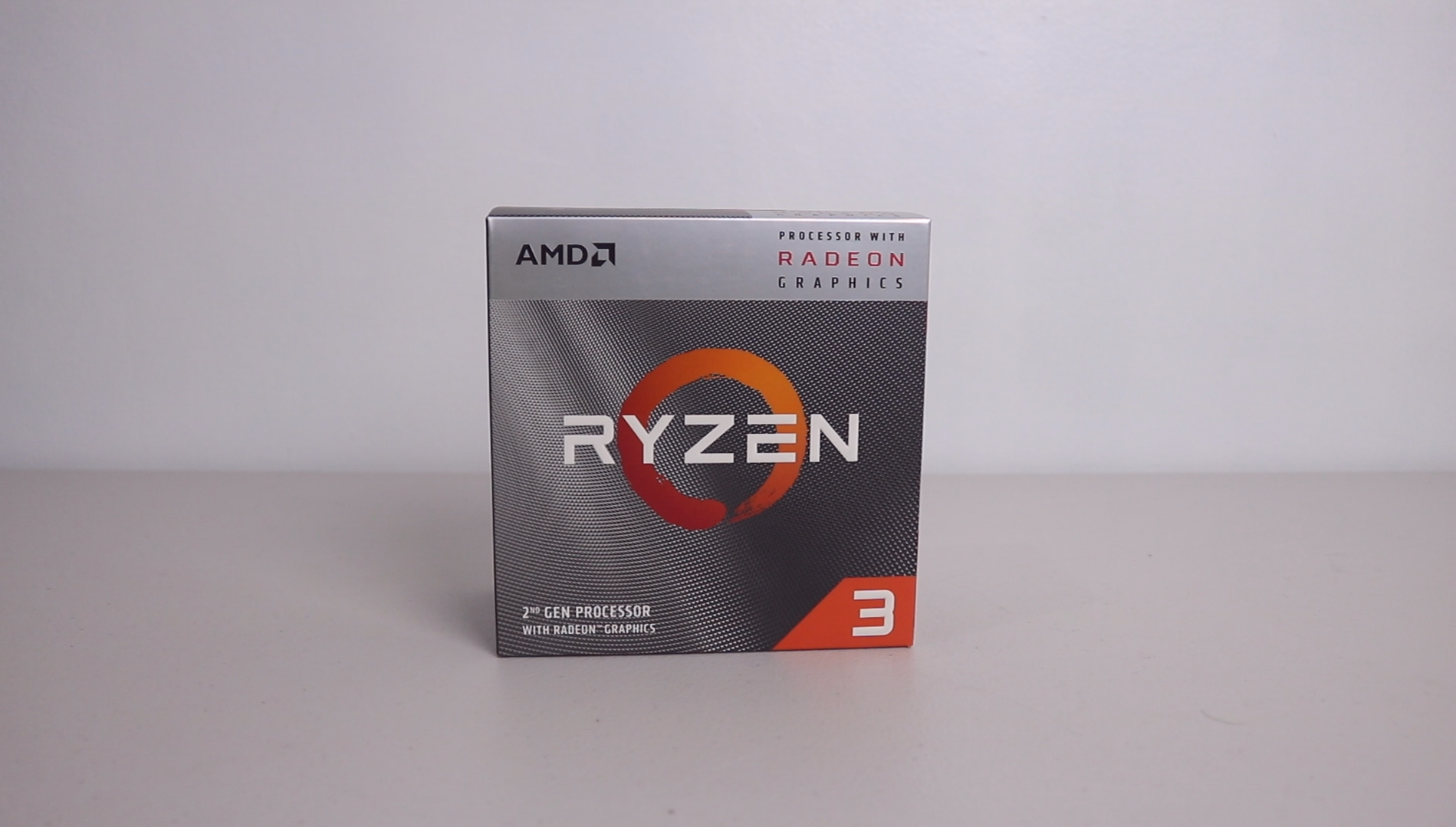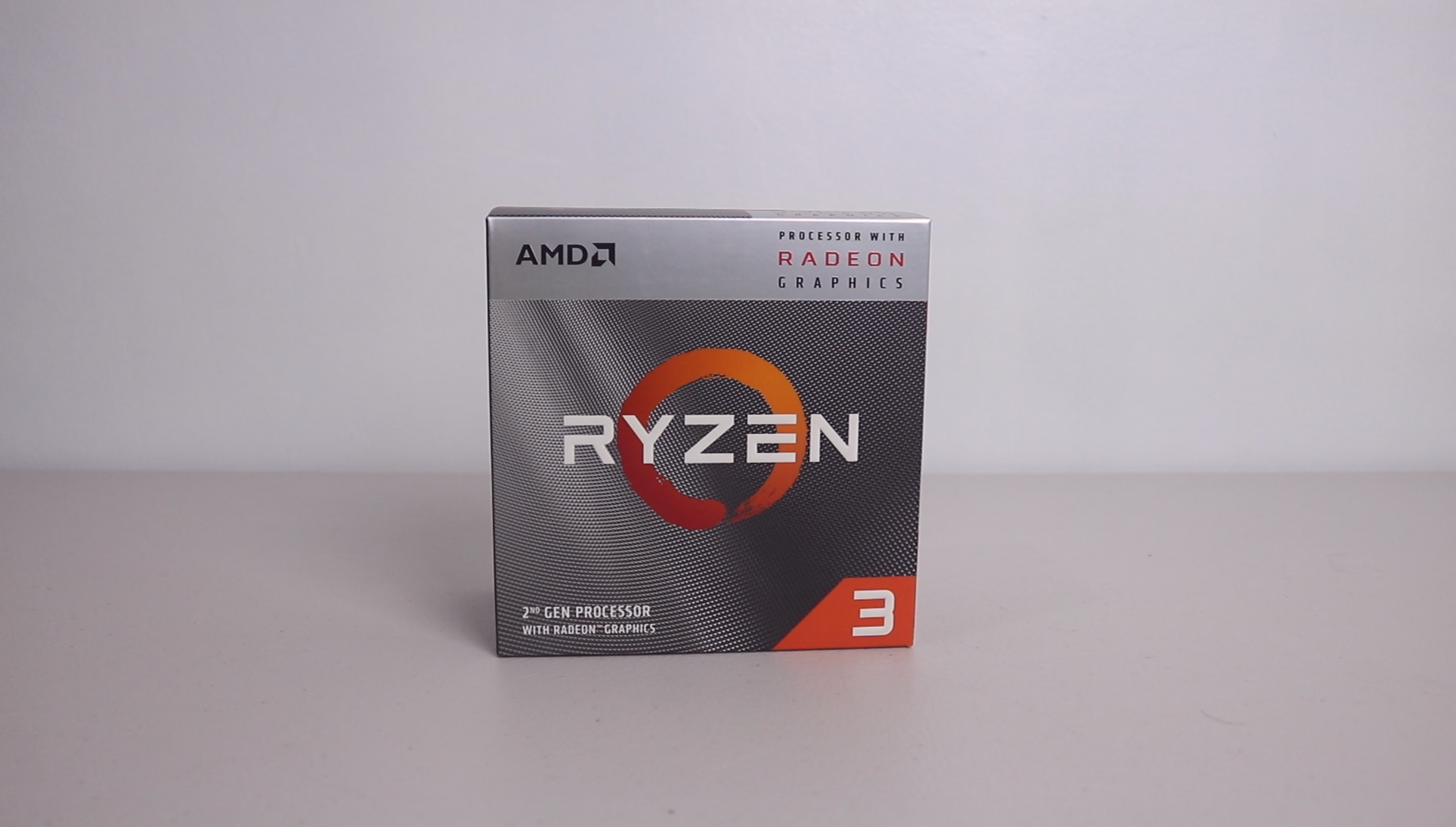 Asrock B450mSteel Legend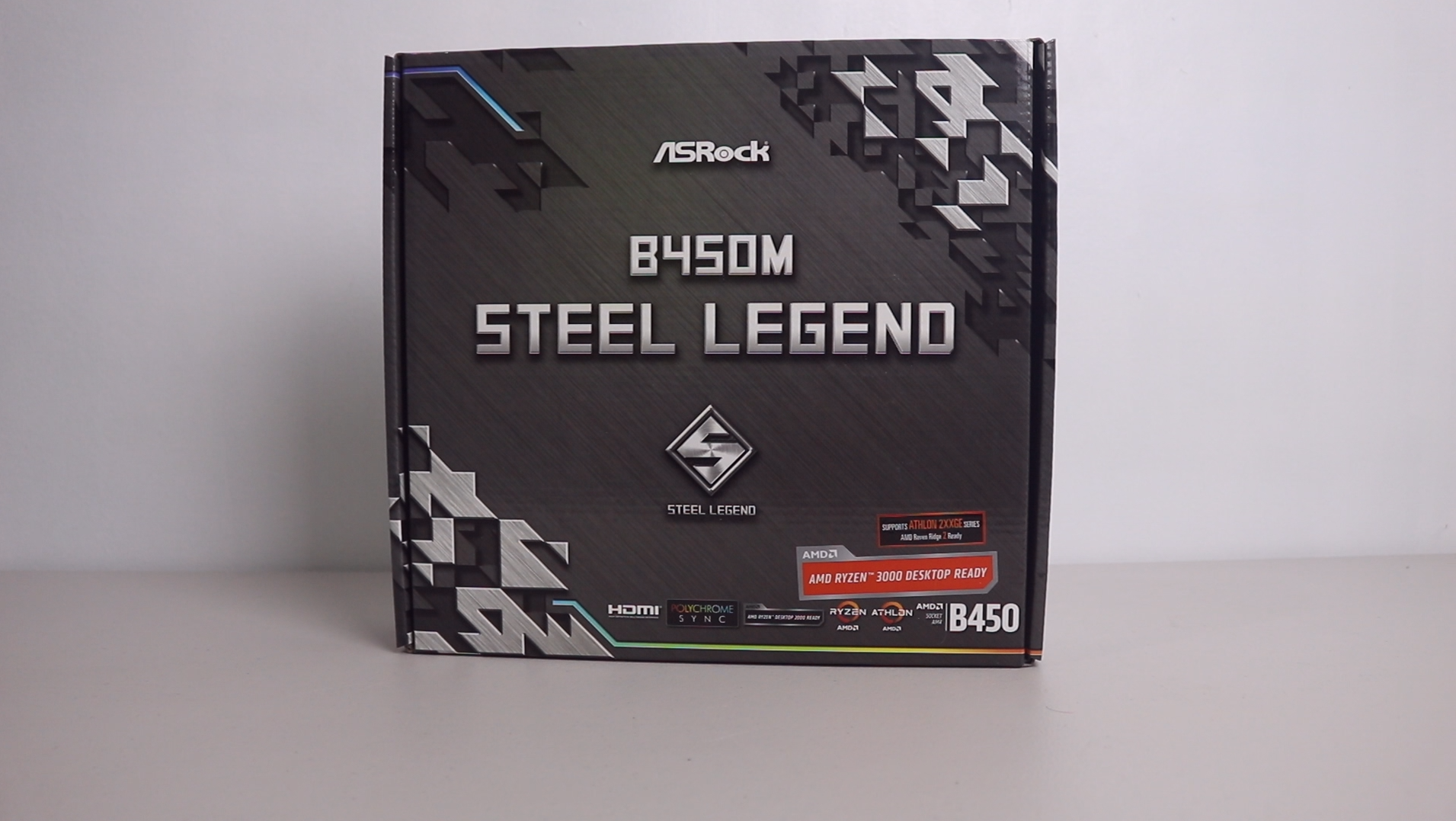 Adata XPG 2x8GB D41 3200mhz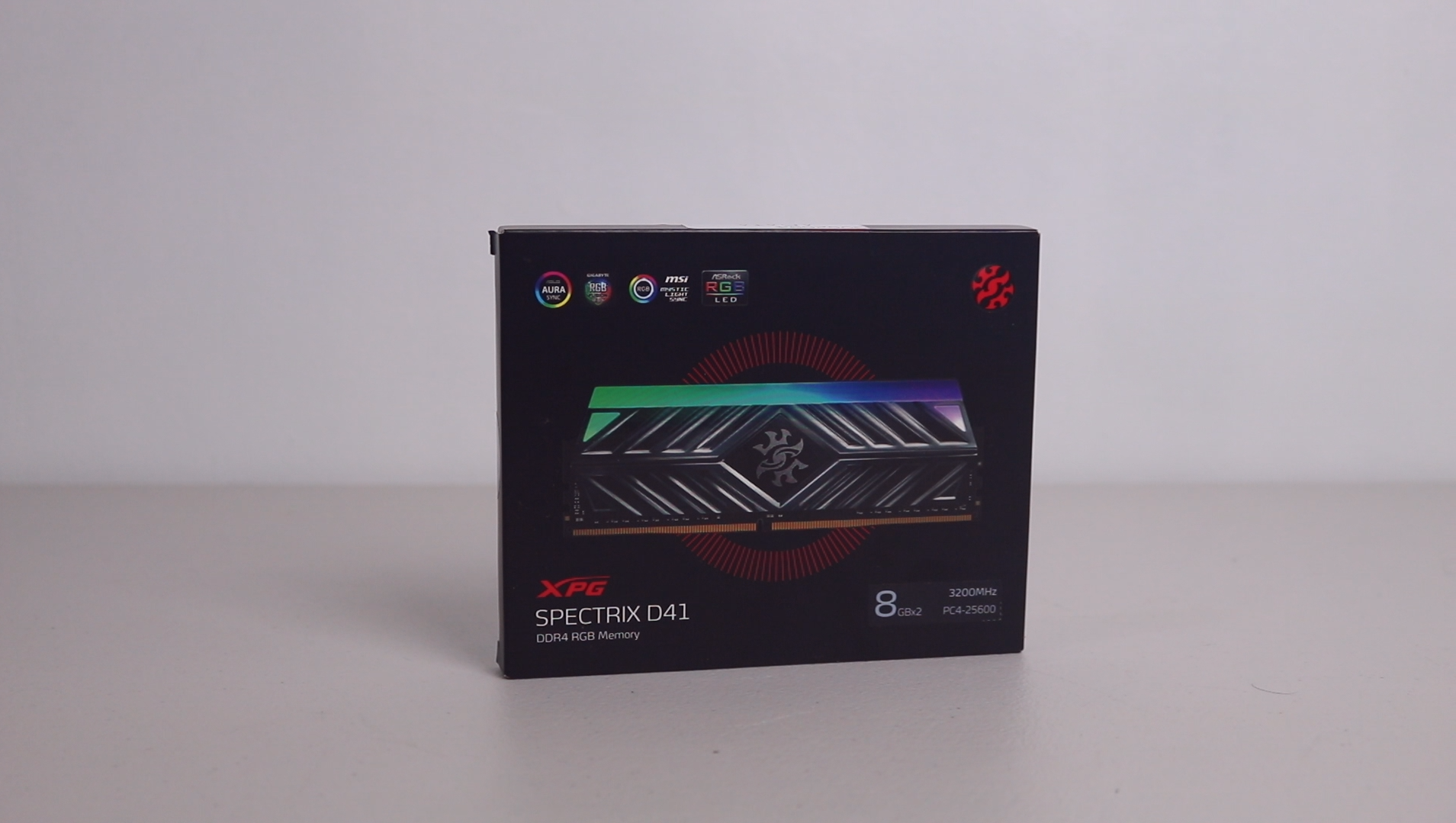 Samsung 860 Evo 250gb SSD M.2 Sata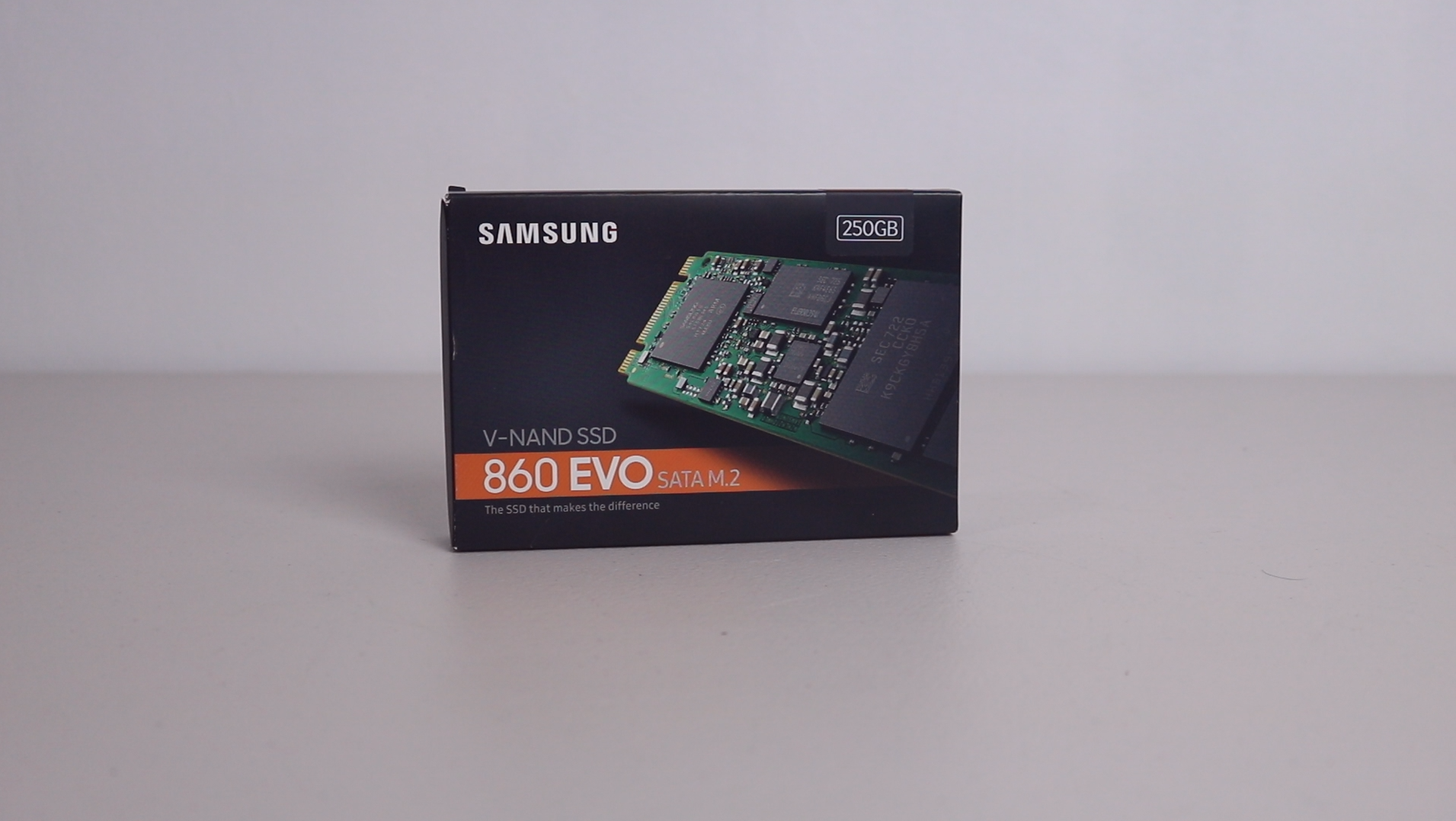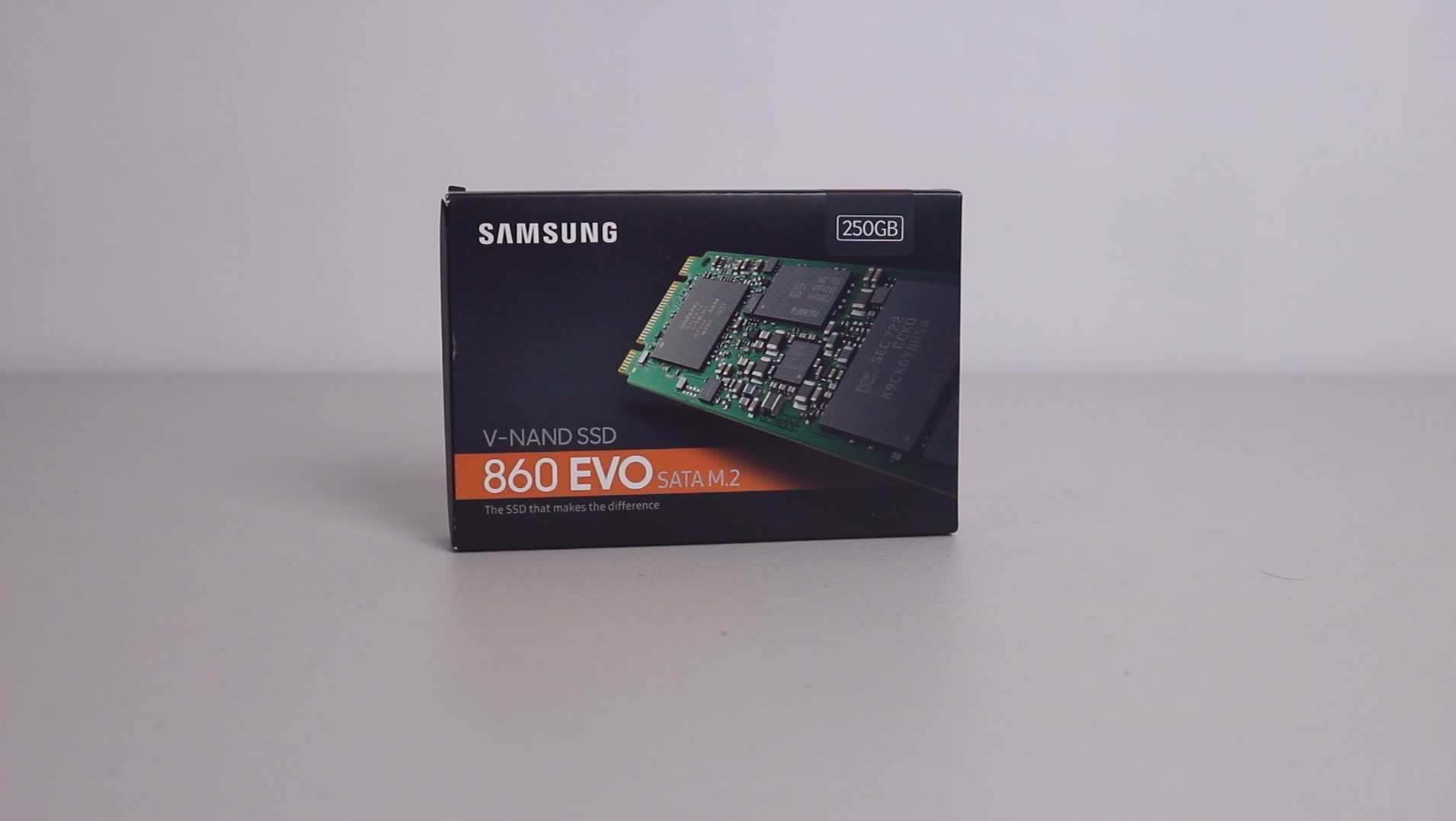 Darkflash DLM21 M-atx
Darkflash G500 500w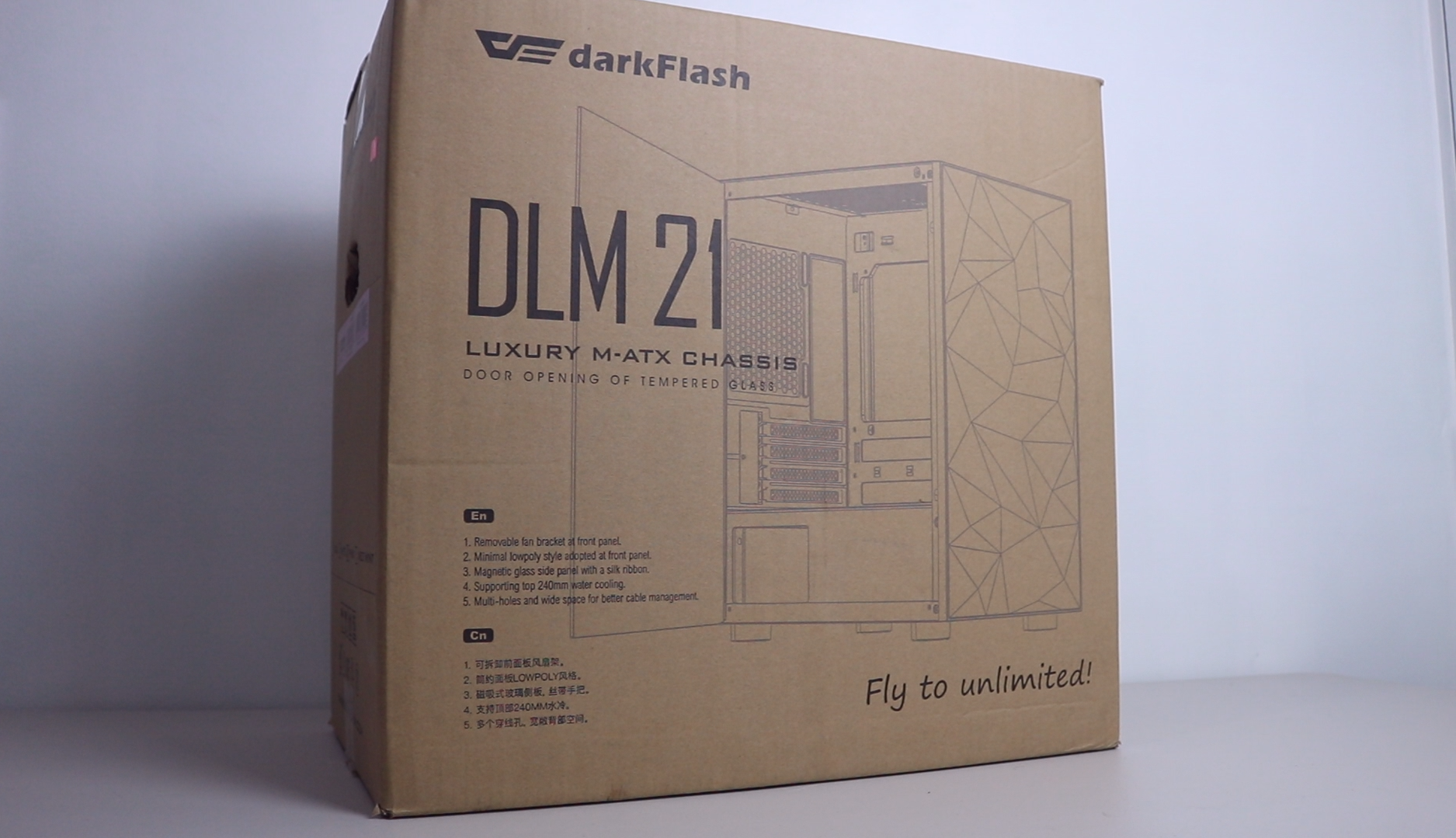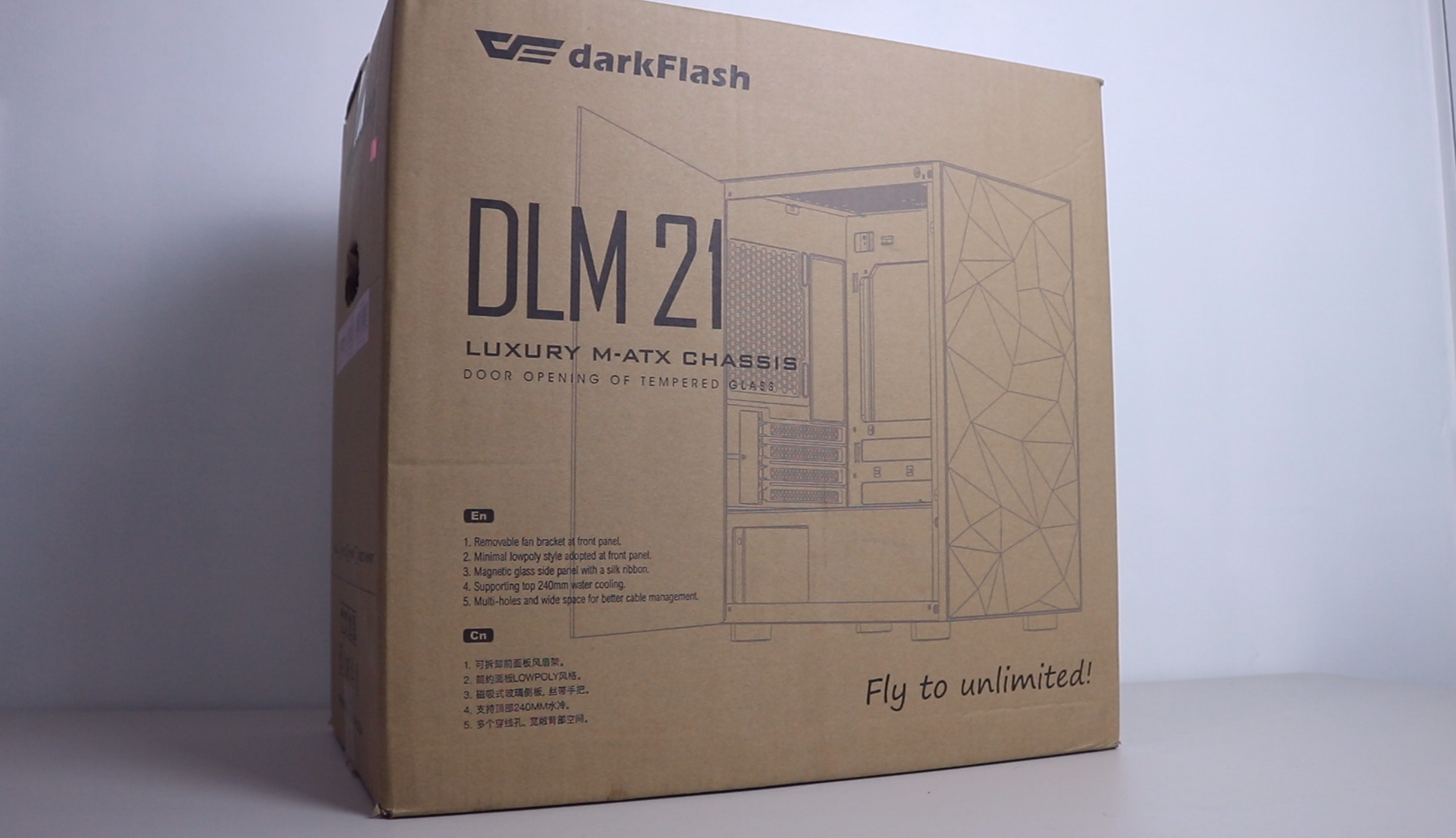 Installation
Installing all the pc parts is pretty straight forward but for those who are not tech-savvy and doesn't have any experience with PC components. PC hub Sm Fairview is offering a free pc build service if you buy all the components on their store. But you can also ask them to build a pc if you have other parts bought on other stores for 500 PHP if I'm not mistaken.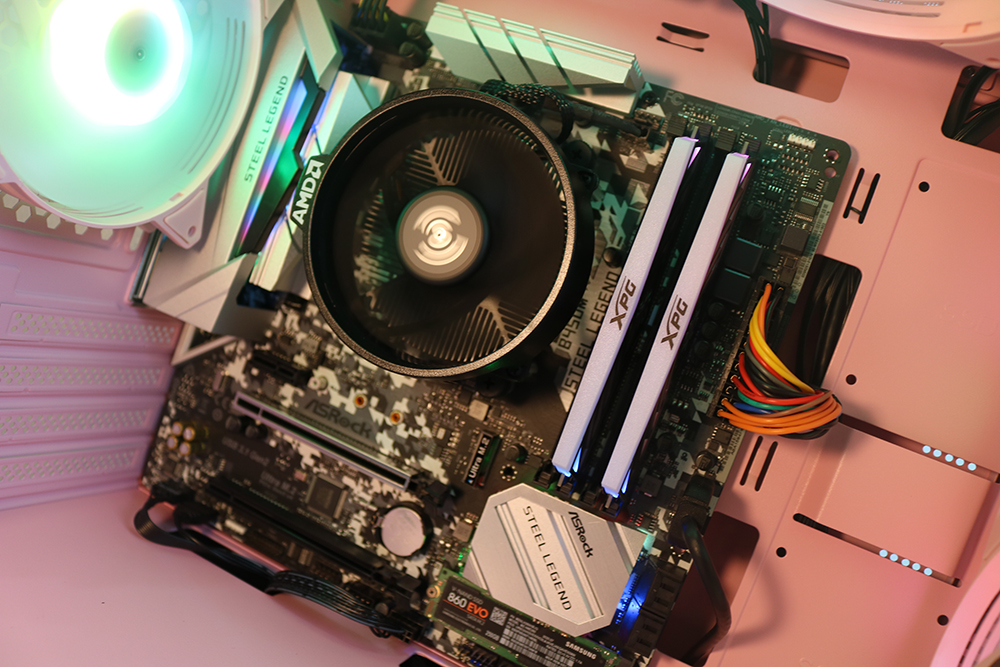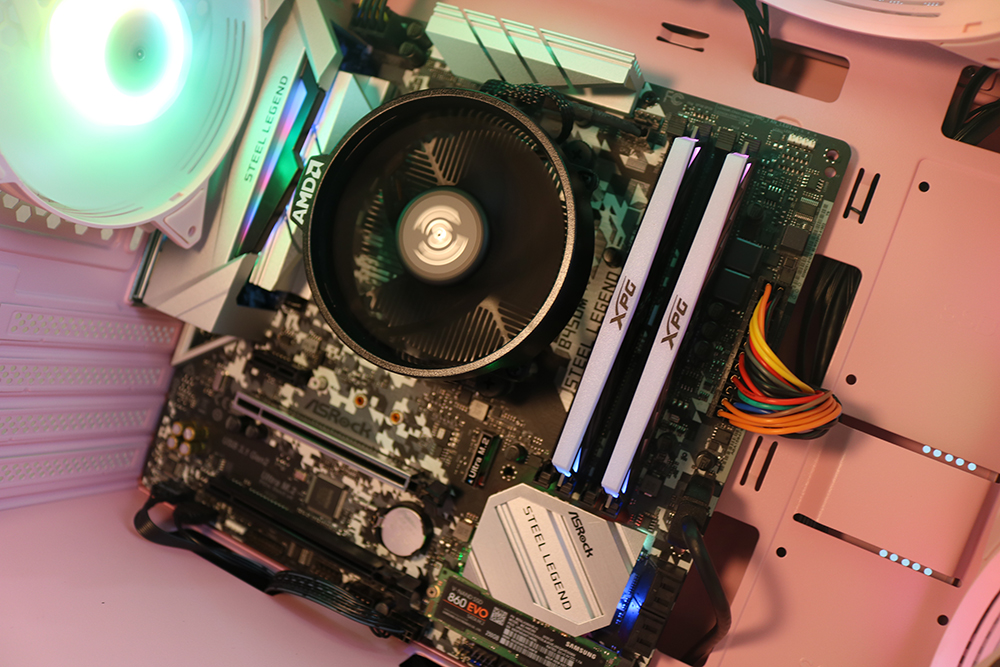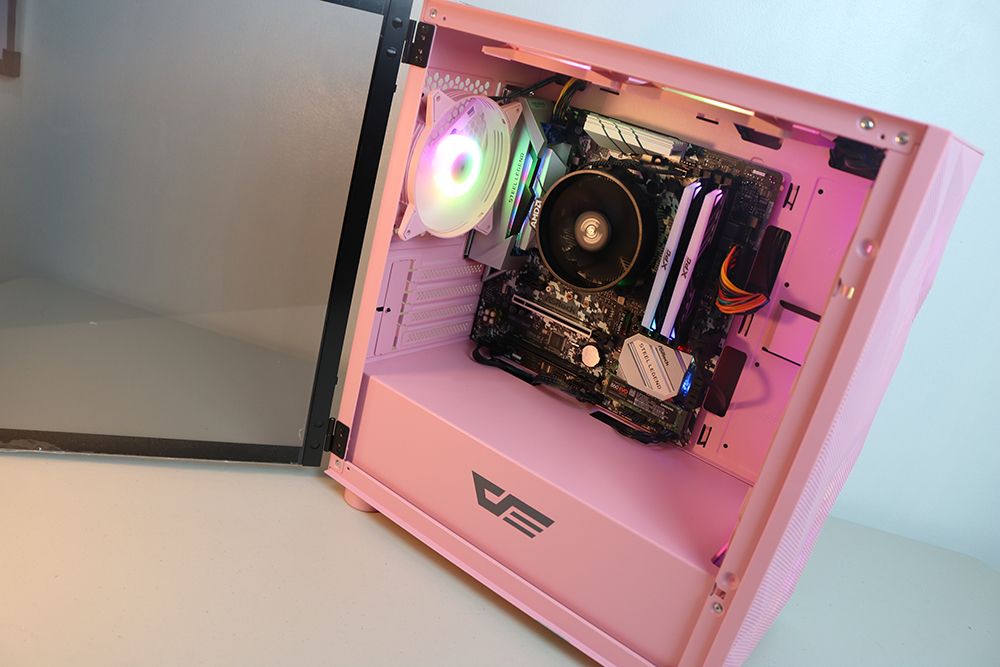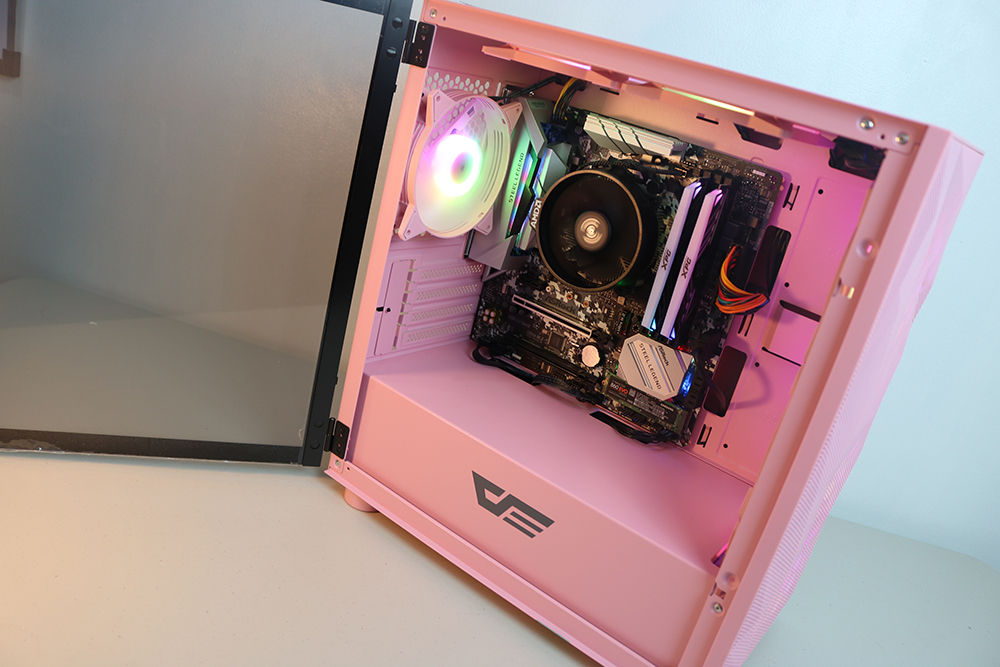 The final look of the build!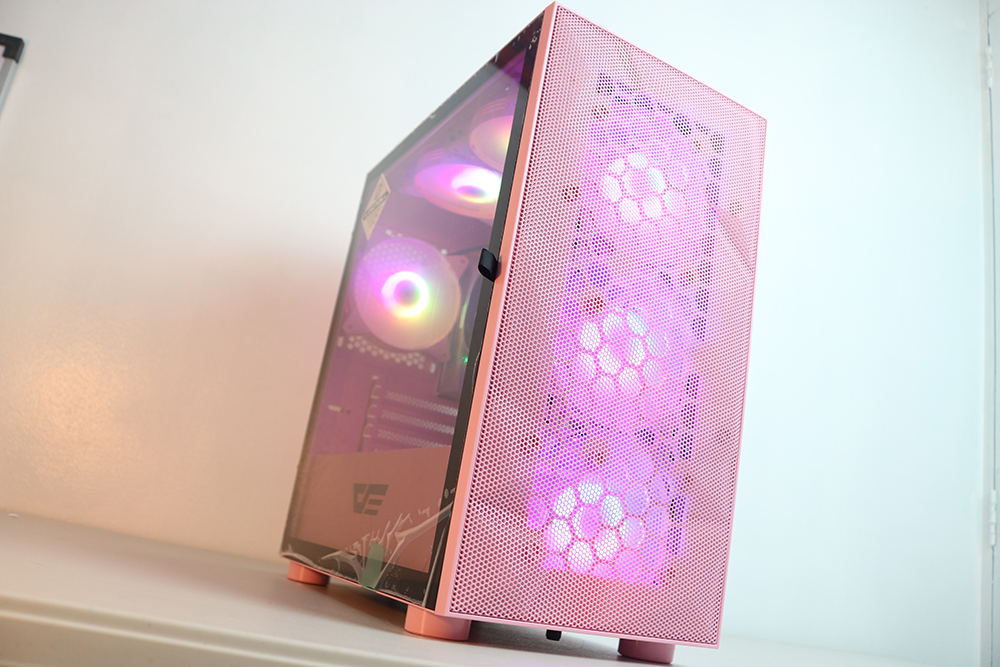 Peripherals
The owner also allocated another 15k for his peripherals and since the theme of this build is Pink he totally invested on other pink peripherals like mouse, headset, keyboard and since we cant find a pink monitor we went with a white Nvision IN27C25 gaming monitor.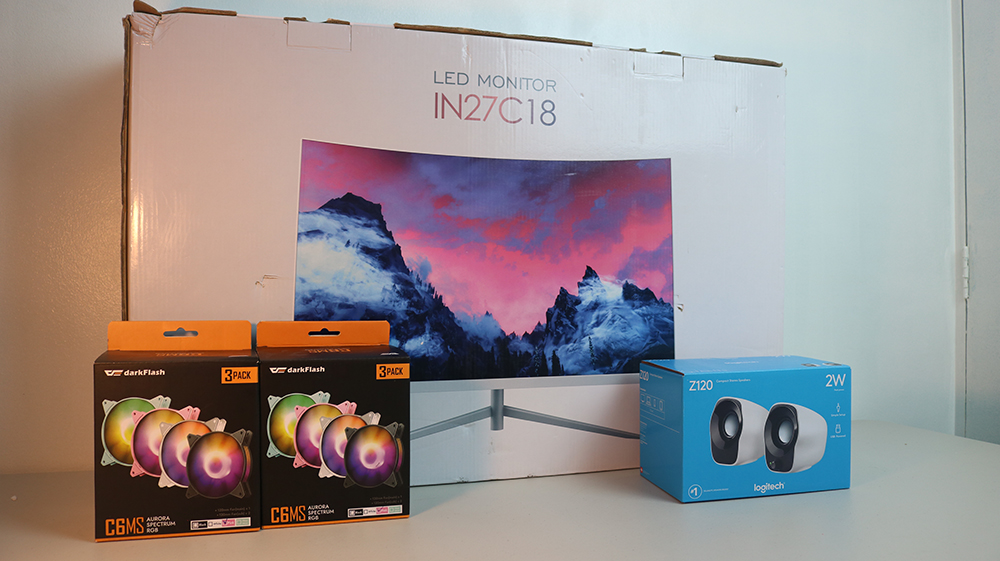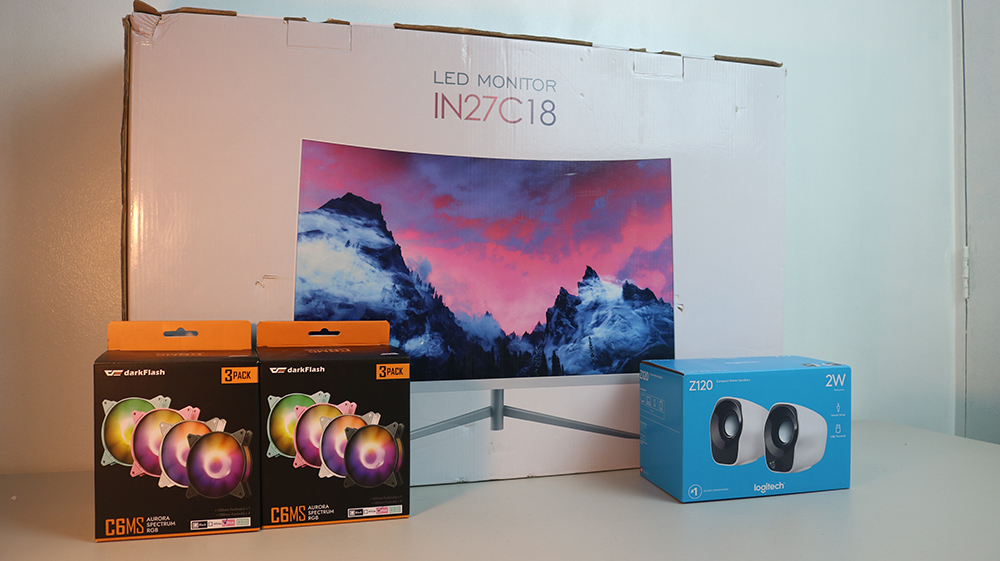 He also bought
Panther Pulsar 7.1
surround gaming headset and Panther Beyonder gaming mouse which is both pink to match his setup.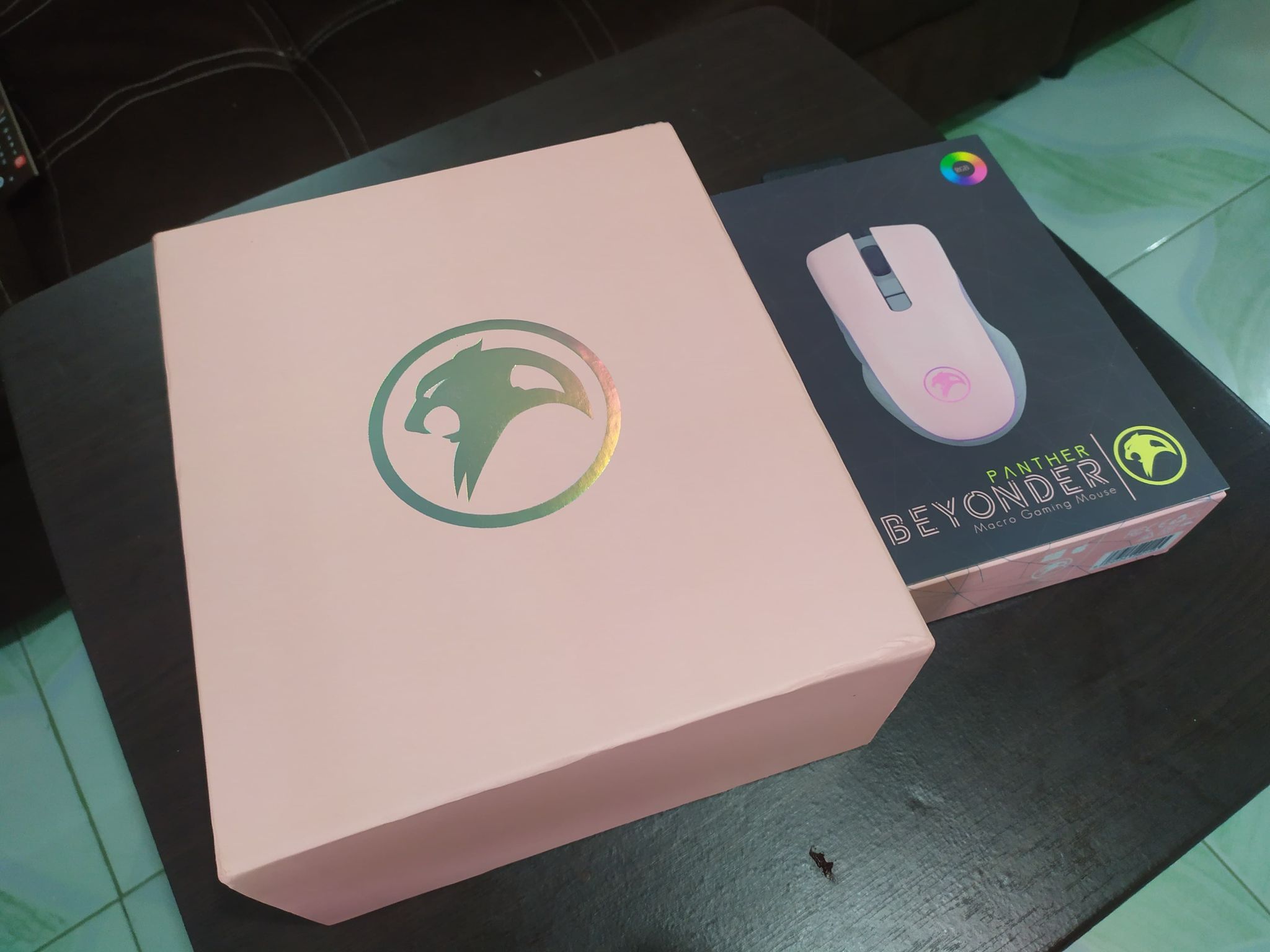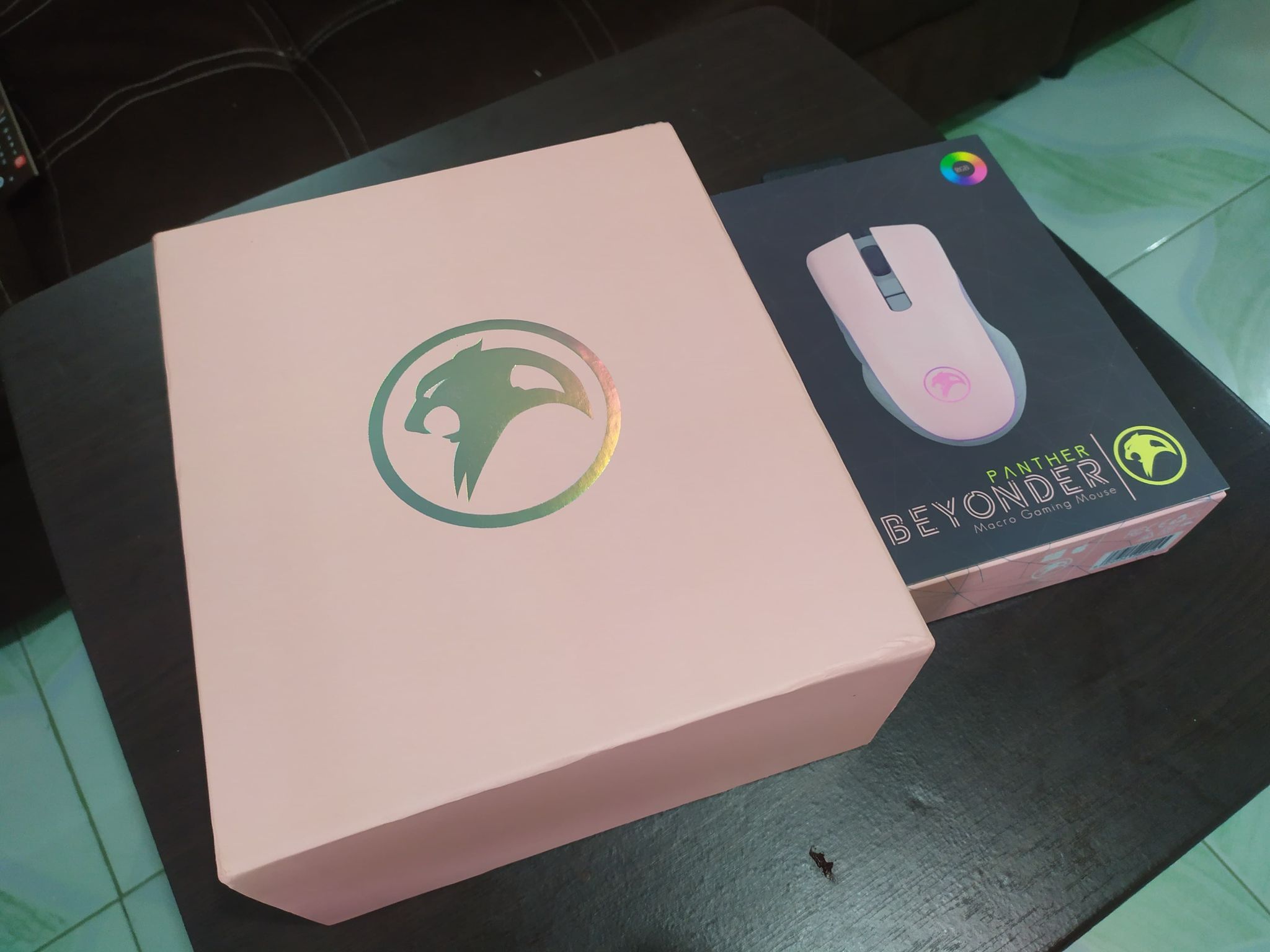 I know he could've added all those budget to have better PC components but overall that's the only budget he has for his setup. All in all, he spent 35k with all the components and peripherals excluding the
AKKO 3087 World Tour – Tokyo
gaming keyboard which I provided as part of his build.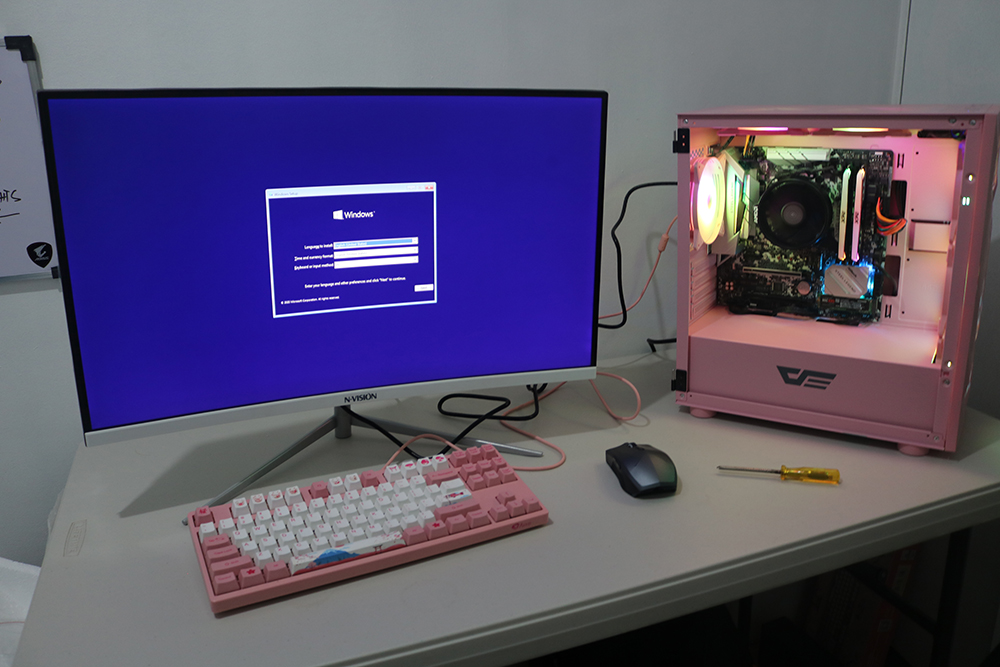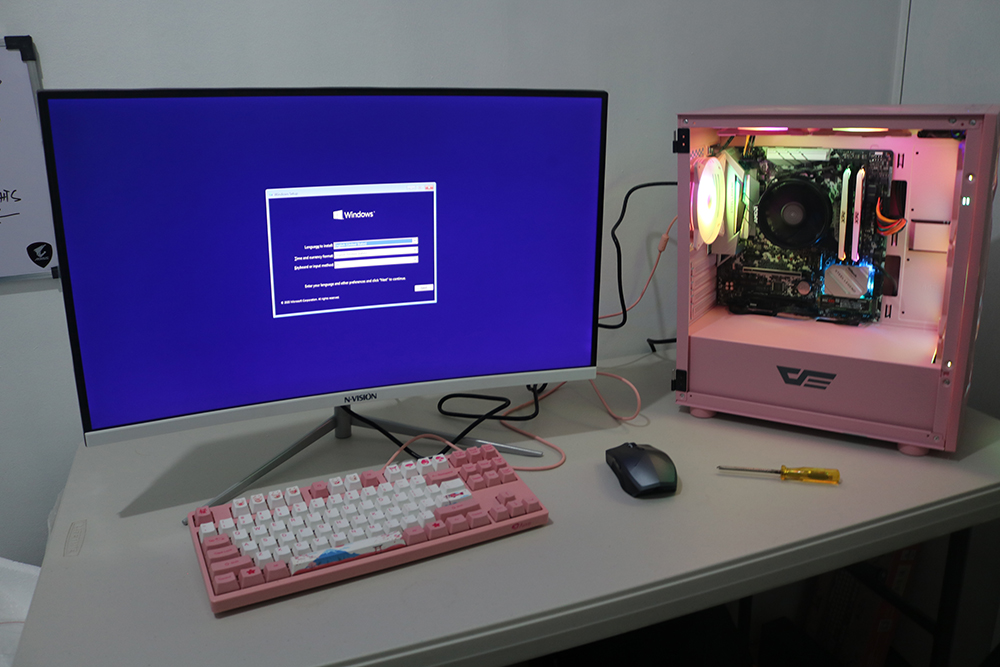 Performance
The performance of this budget 20k gaming pc in League of Legends is pretty decent it has an average of 110-180 fps on highest settings.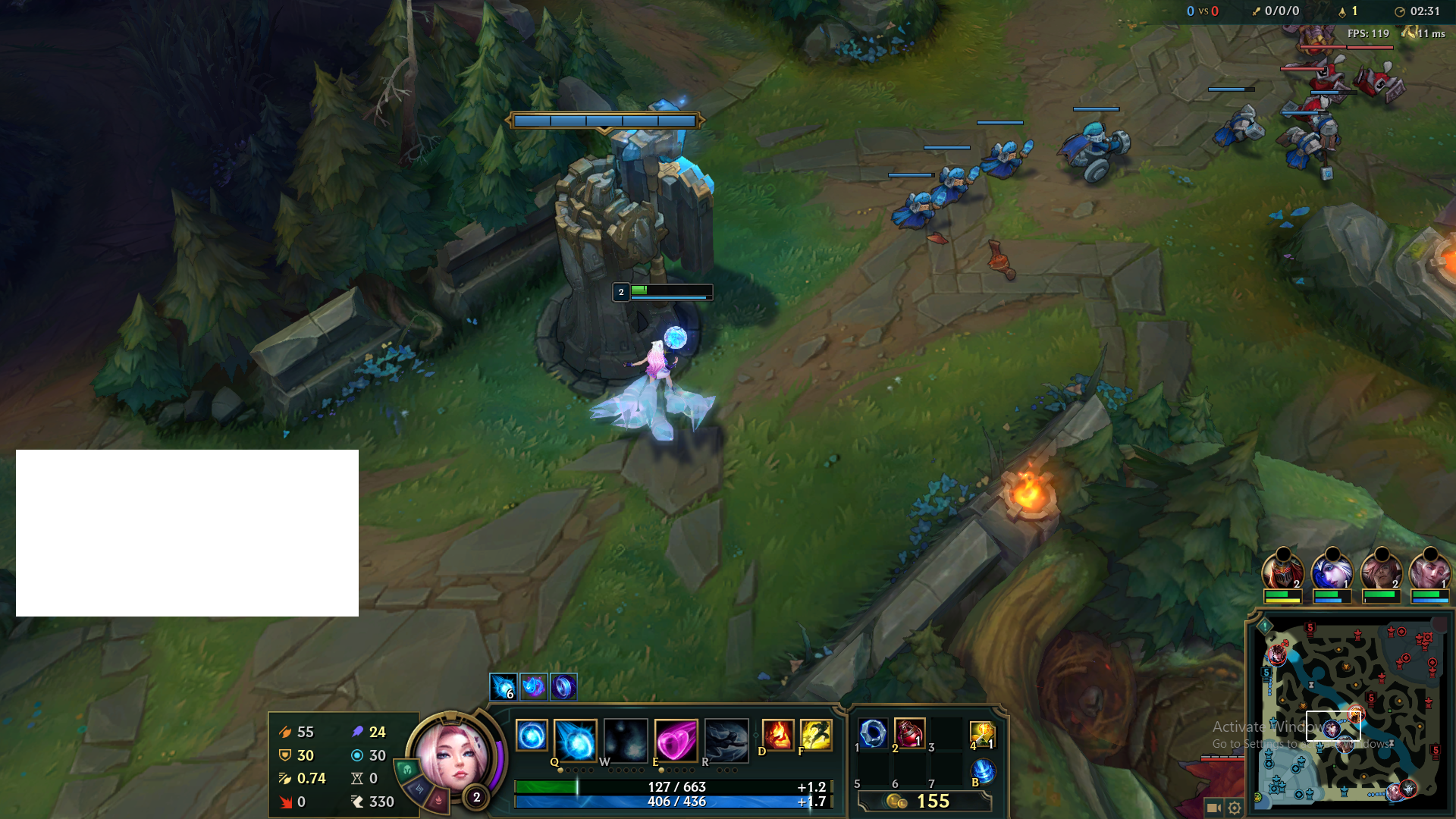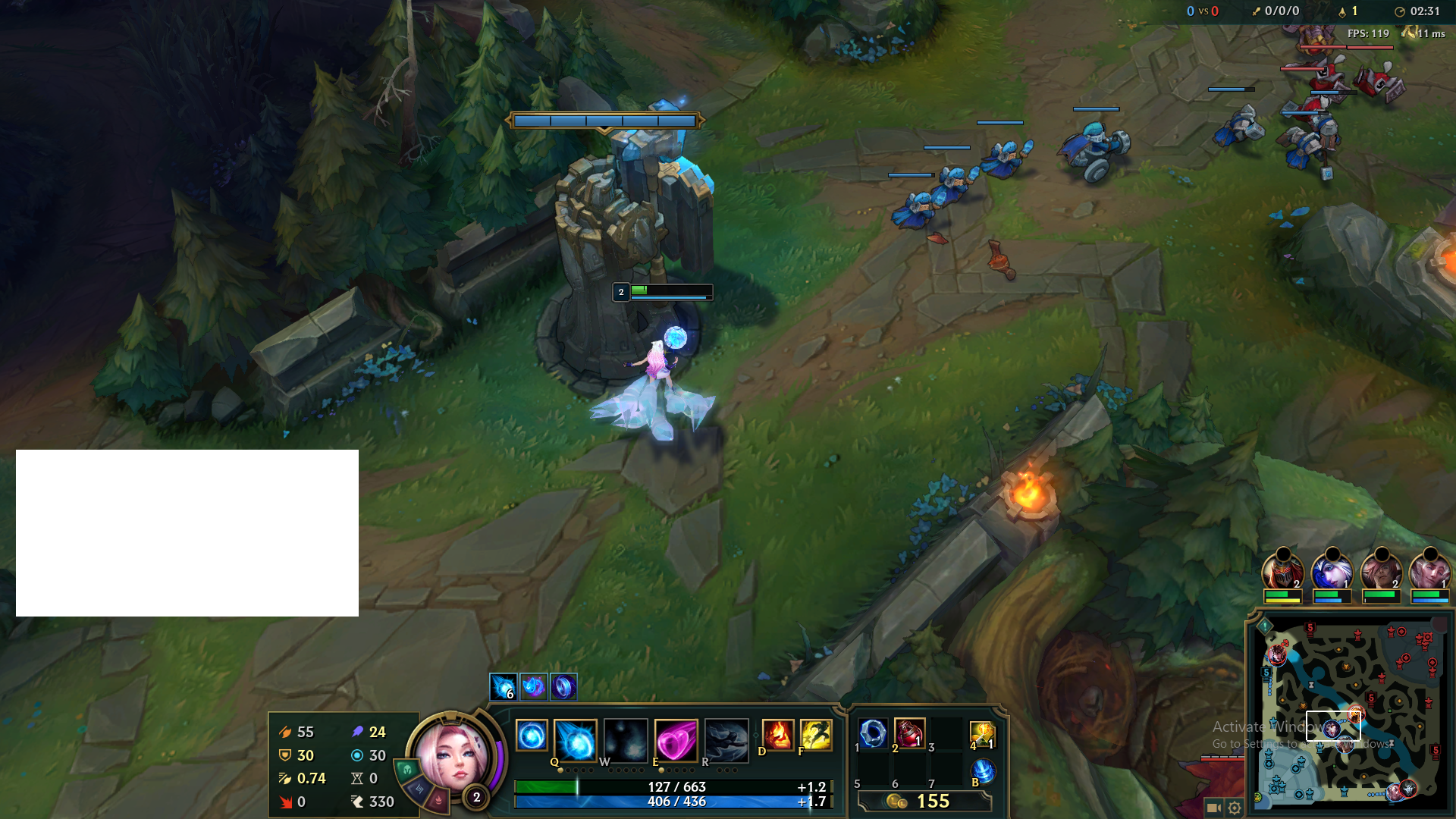 I haven't tested it yet on Valorant and check its temperatures, I will update this article and on the upcoming youtube video timelapse build about the temperature of the CPU & its onboard GPU while gaming.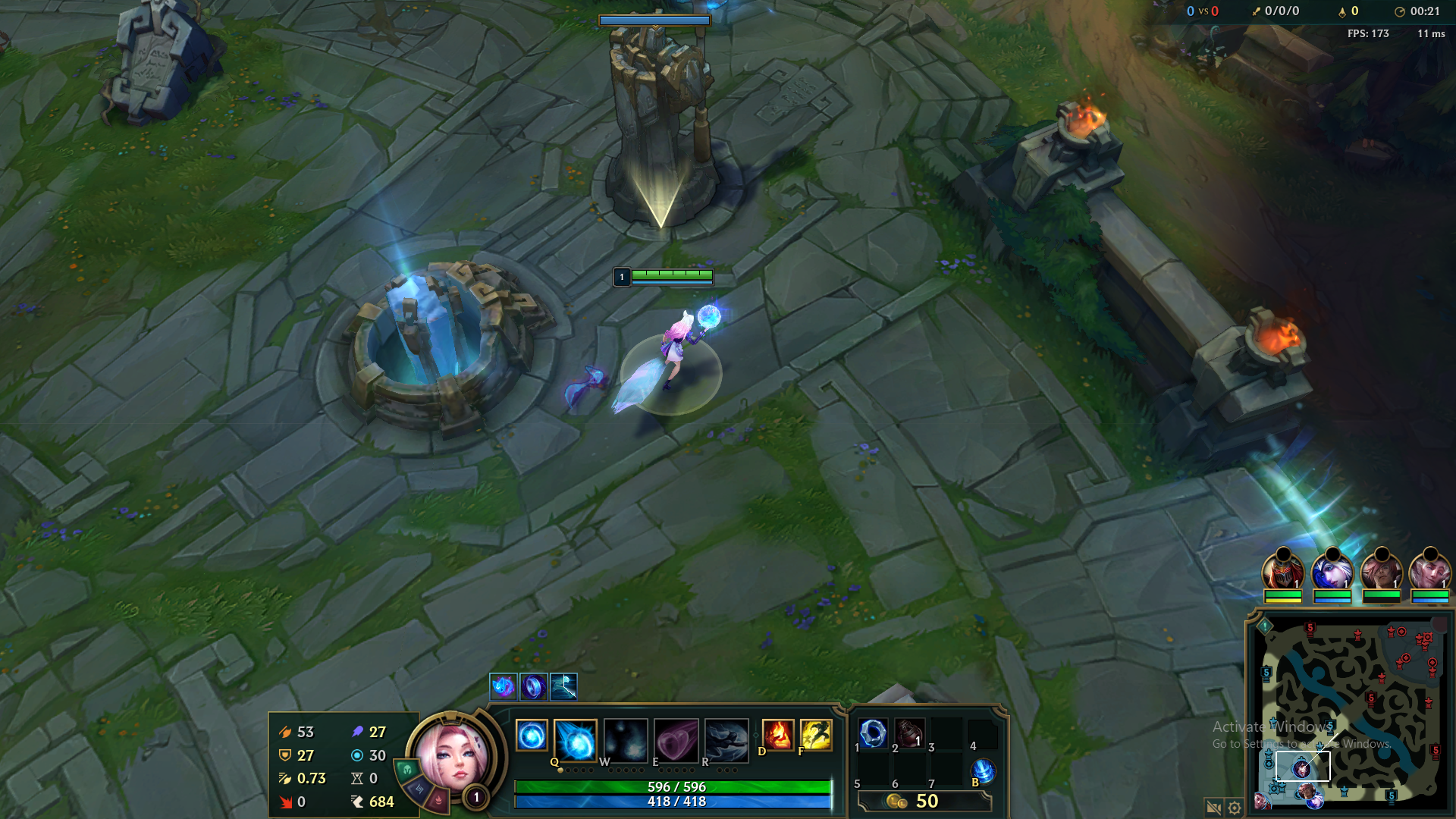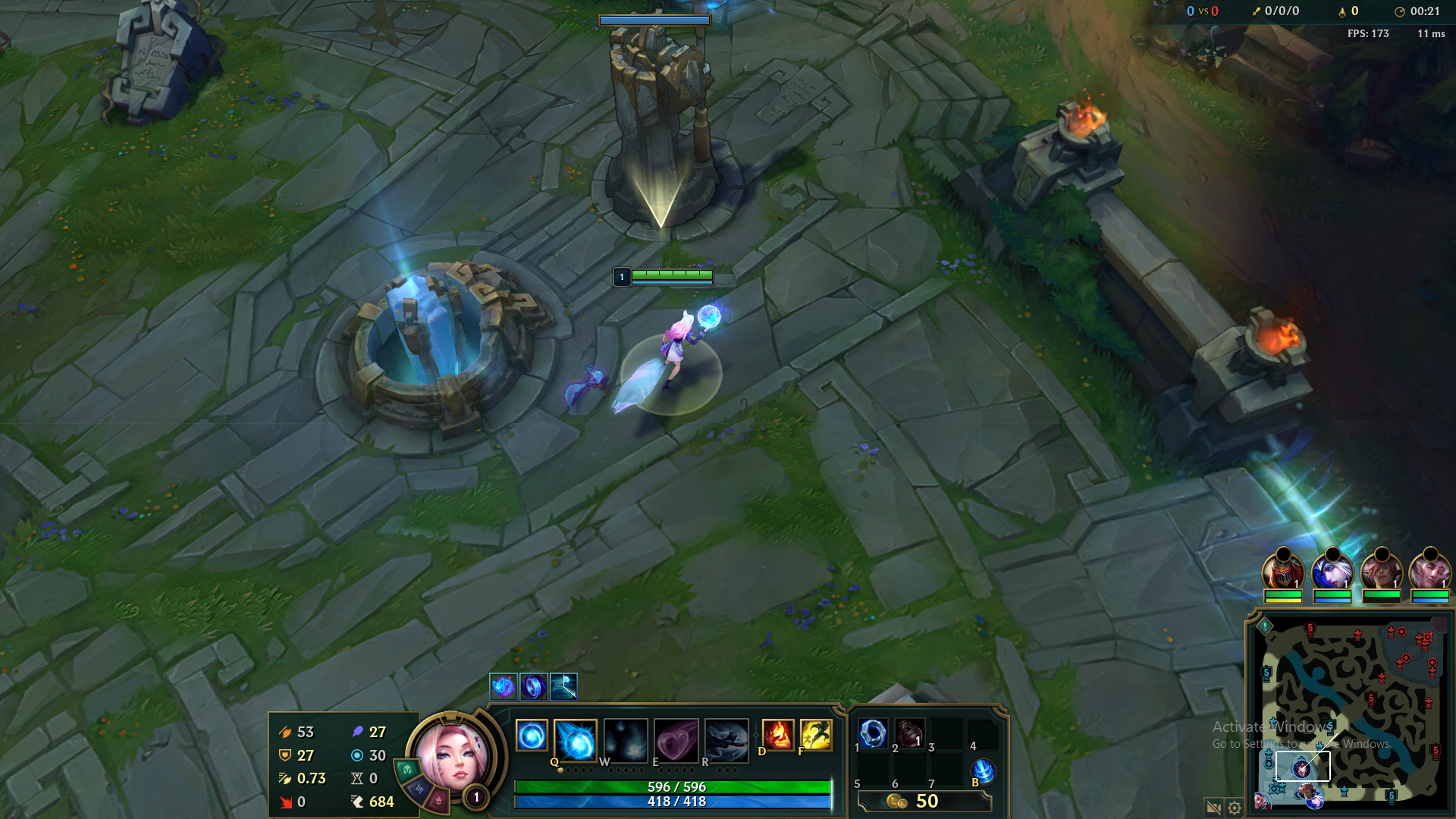 I will be doing another article featuring a budget 15k gaming pc so stay tuned for that and don't forget to subscribe to our Youtube channel for the timelapse video of this build!