After so many years, finally, we have the very first Ergonomic Chair in our channel. The Musso E600 Ergonomic Mesh Chair from Musso Philippines. Special thanks to Musso Philippines for sending their first Ergo Chair for us to review in our Channel.
In this article, we will review this sub 9K PHP Ergonomic Mesh Chair if it's worth the price.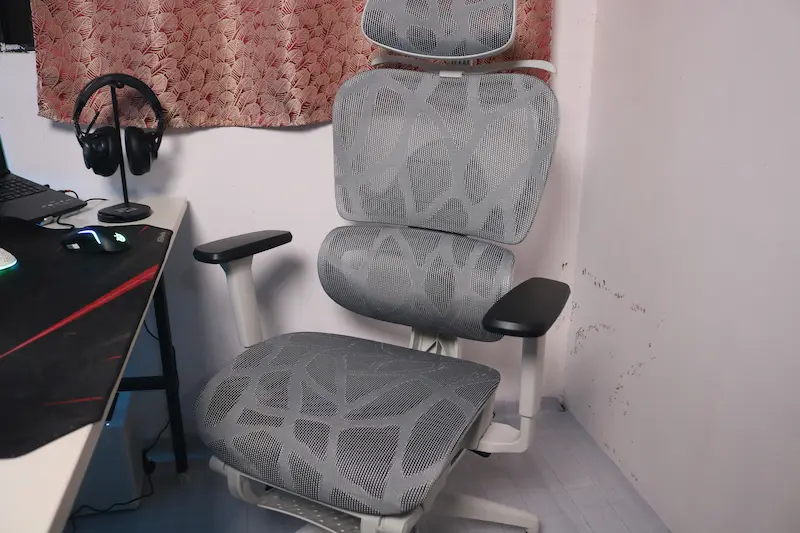 Don't forget to help us by using our affiliate link on the Musso Philippines website if you're interested in buying the Musso E600 Ergo Chair. They also offer 2 years warranty (a free replacement for parts except for mesh seat and back), and free carpet, and cleaner on their website only! This warranty is exclusive on their website, and buying on Shopee and Lazada will NOT GET the same warranty feature.
Unboxing
Inside the box we have the following accessories, we have 5 pcs of plastic caster wheels, a hydraulic gas lift, an installation manual, and the metal base mechanism.
We also have the pair of the 3D armrest, the backbone of the chair, adjustable mesh lumbar support, 3D adjustable mesh headrest, mesh back support, mesh seat with retractable footrest, and the nylon plastic wheelbase.
Installation
For installation, you can refer to my video for better viewing and guidance.
Features
For the features of this chair, the Musso E600 Ergonomic Chair has an adjustable lumbar pillow which is really good for your back.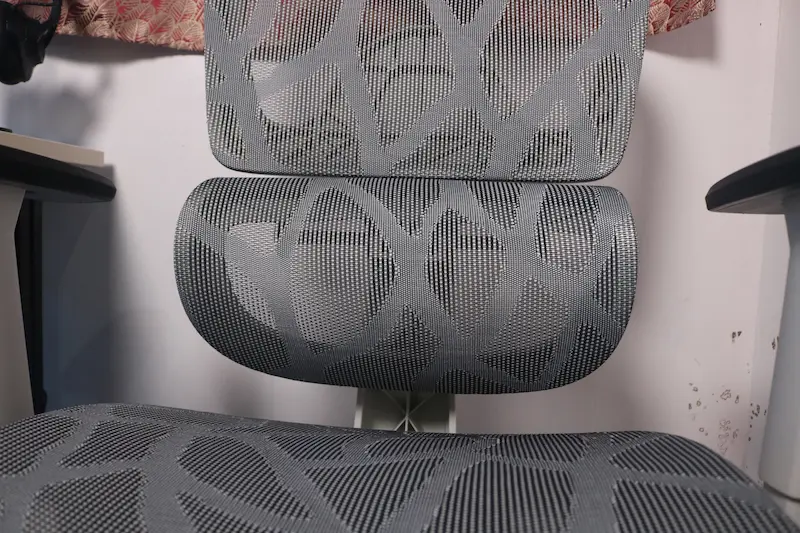 You can also lie down and relax on this chair and can recline at 90 to 125 degrees adjustment angle.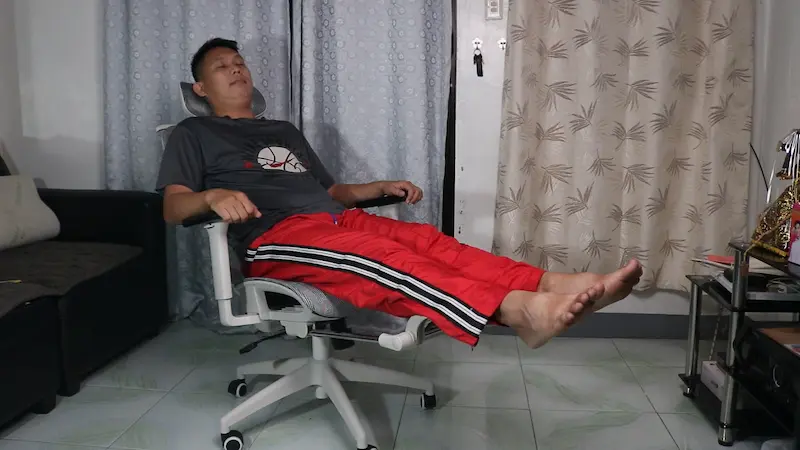 There's also an adjustable 3D Mesh headrest that can relax your neck. You can adjust it forward and backward at 3cm adjustment, 45-degree rotary adjustment, and 5cm up and down adjustment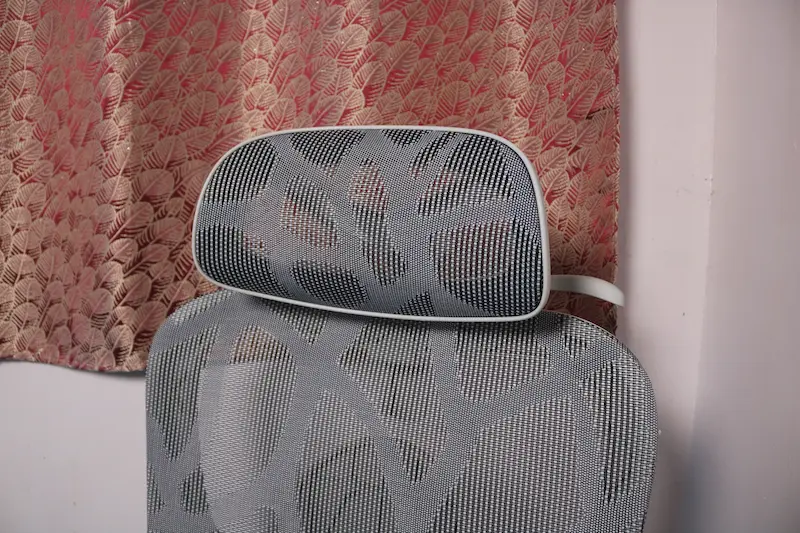 The 3D adjustable armrest is also present that will support your elbow. 7cm up and down, 30-degree rotation left and right, and 5cm forward and backward adjustment.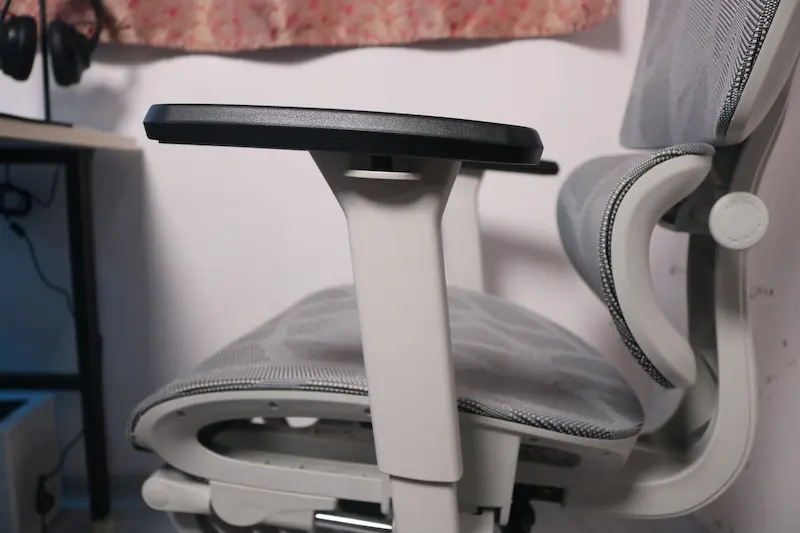 It also features a bionic tracking lumbar support, which allows you to adjust the lumbar support with 3 different levels.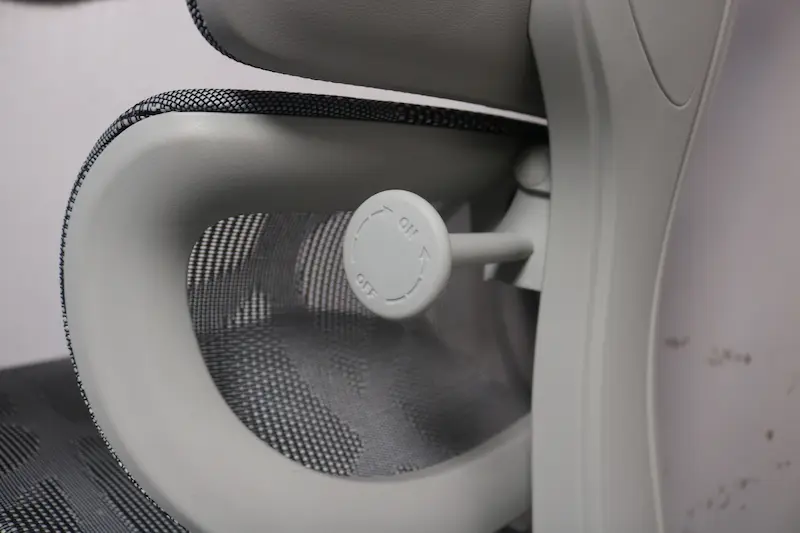 The mesh breathable design will help with the cooling and is easy to clean.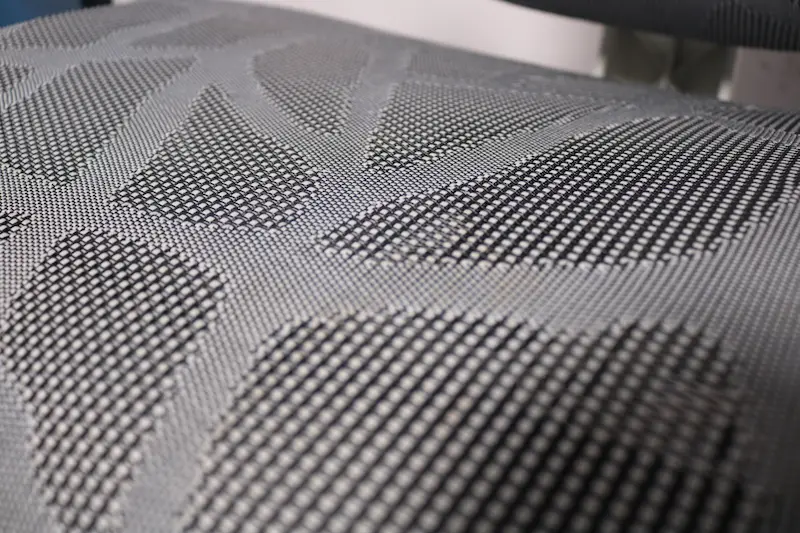 Lastly, the hidden telescopic footrest under the seat. This will make your seating more comfortable if you want to lie down and recline or just wanted to relax your feet while sitting.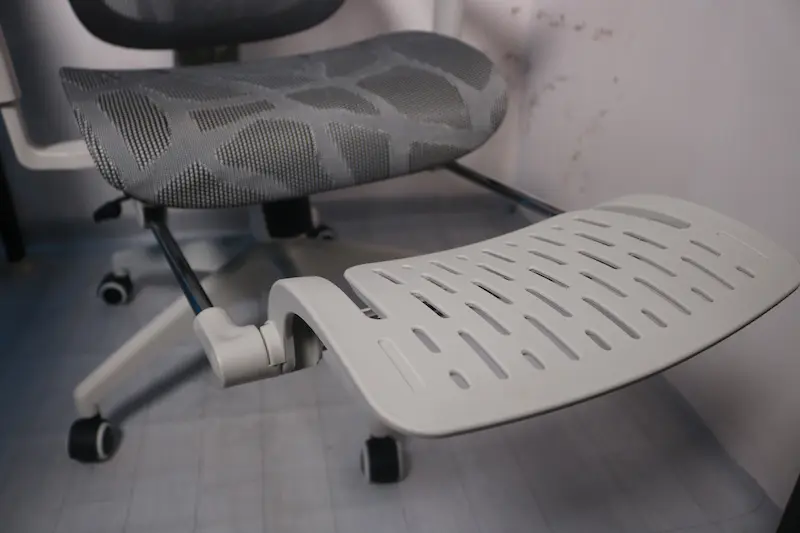 Quality
With regards to the quality of the chair, it's really sturdy even though most of the parts are plastic. Every part is plastic or maybe nylon or abs, the material used wasn't confirmed by Musso Philippines but the wheelbase is Nylon plastic and the feel and texture of the other parts are similar to the wheelbase so most likely all the parts are Nylon.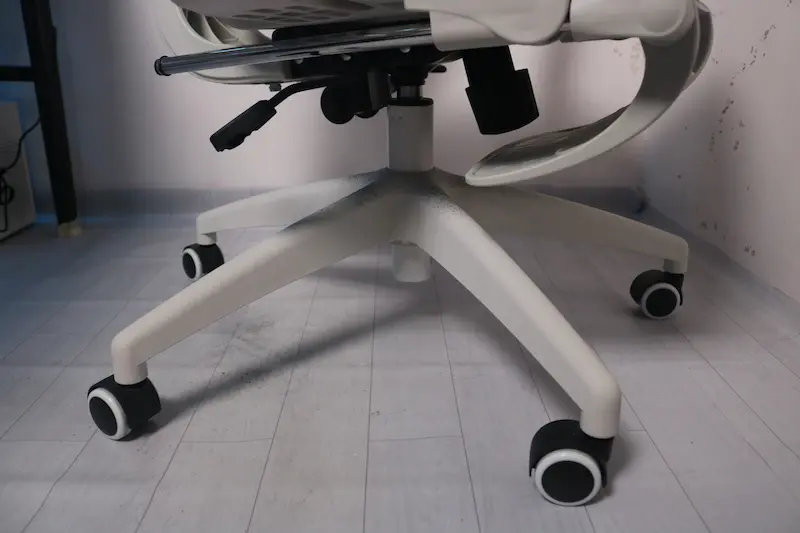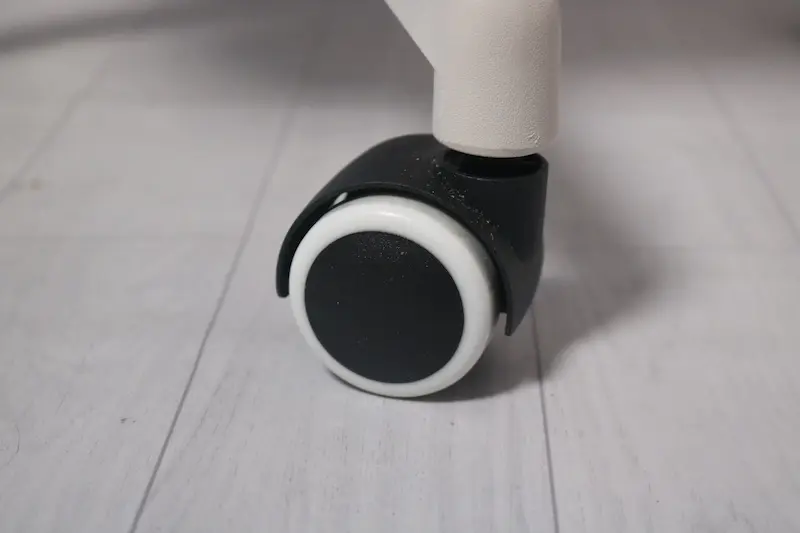 With several days of usage on this chair every part, they're ok and have no issues. BTW I am 5'6″ in height and 85 kg in weight and this chair handles me really well. Sometimes I sit here and watch cocomelon with my son who's around 10 kg so a total of 95kg without any issues. However, the max capacity of this chair is 150 kg.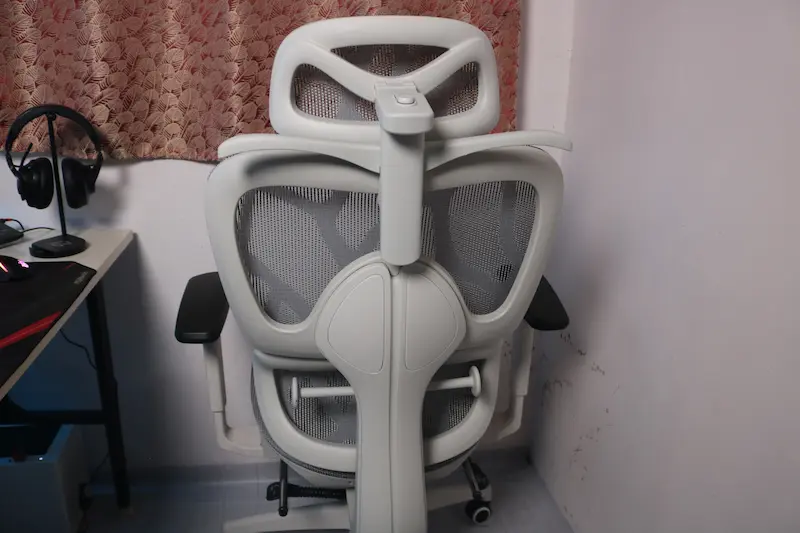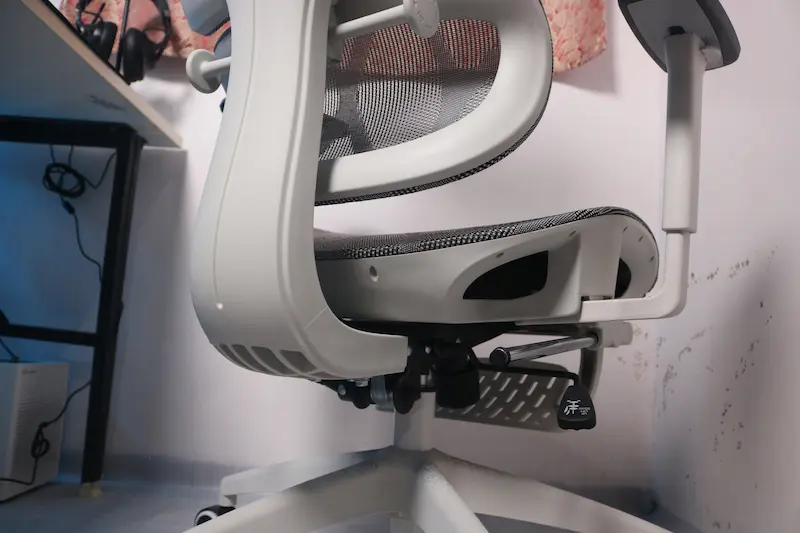 Unfortunately, my legs sometimes get cramps and fatigue because the seat is a little bit short for my legs. So getting a footrest along with this chair is a must.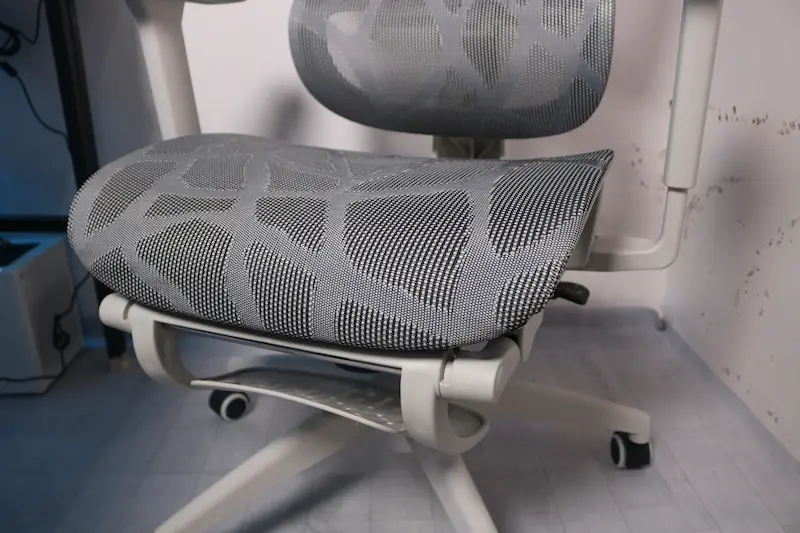 The lumbar support mechanism is also plastic, although the 3-level lumbar assist is really good and comfortable. And all adjustable parts are good and doing pretty well like the armrest and headrest. I just hope that at this price point, they add up and down adjustments on the lumbar, especially for tall people.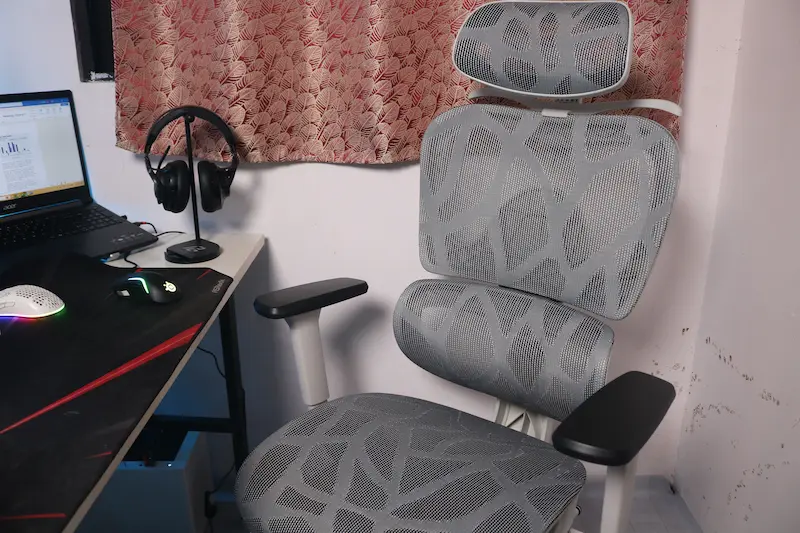 Lastly, I think the only metal part in this chair is the metal base mechanism to recline and the hydraulic gas lift. They're really good, thick, and have no issues after using them for almost 14-16 hrs every day.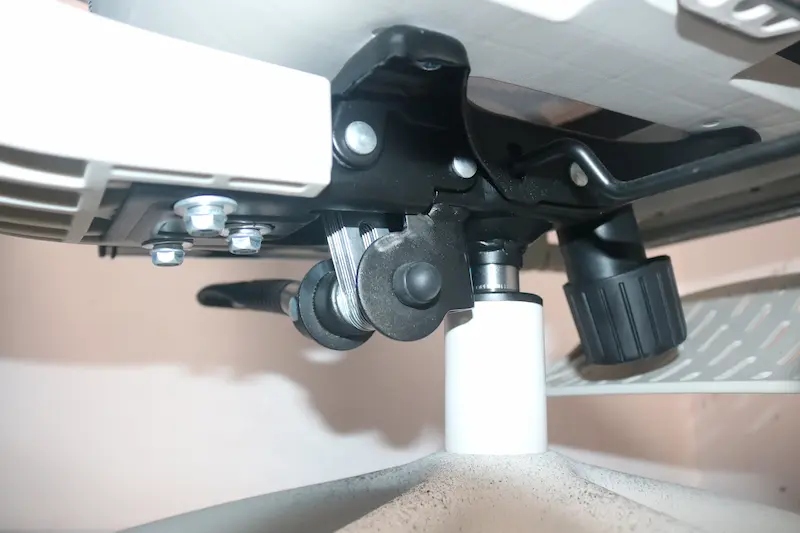 Warranty
When it comes to warranty, most warranty on chairs are 2 years. Musso E600 ergonomic mesh chair also has 2 years warranty but what this warranty sets it apart from other competitors is they're offering FREE REPLACEMENT on all parts EXCEPT the mesh support (lumbar and back support only, the headrest is included)

Price
The price of this chair, it's a little bit tricky, it can be expensive but it can also be on the budget side. If you buy the Musso E600 ergonomic chair on their website https://www.musso.ph you can use their 15% discount voucher "musso2023" plus 500 Off and you will get a final price of 9180 PHP with free Carpet and Cleaner only on their website.
If you buy this on Shopee or Lazada you can have other vouchers included and you can make the price down to 8200 PHP. BUT you will not get any freebies and the warranty is only 1 YEAR.
The SRP of this chair is 11,388 so getting these discount vouchers are really an awesome deal for customers like us.
Verdict
All in all this chair is really comfortable, especially for people like me who do Work From Home. The BACK PAIN I experience every day is gone! Although every product isn't perfect there are still some parts that might need some improvement but overall this chair is a bang for the buck for gamers, freelancers, or WFH people.
PROS
super comfortable especially if you're sitting too long
breathable especially in summer
adjustable lumbar support
2-year warranty with free replacement of parts
lots of discounts and freebies when buying on their website
CONS
if you're taller than 5'6 and have longer legs you might need to use a footrest
The paint in the base mechanism is chipping off
You can only buy this chair on their website, buying this on Shopee and Lazada will lessen your warranty and freebies