Previously we reviewed the Gamakay K87 a TKL keyboard with a PMMA Acrylic body and RGB overload. Today we will check the compact version of K87 the Gamakay K66 60% mechanical keyboard.
You can also use our discount code "BGCNNK66" to get a 10% off if you buy the Gamakay K66 mechanical gaming keyboard. Also make sure to like and follow Banggood's official Facebook page for giveaway announcements!
Special thanks to Banggood for sending this keyboard for review. You can buy this keyboard for around 3k PHP plus the 10% discount from Banggood.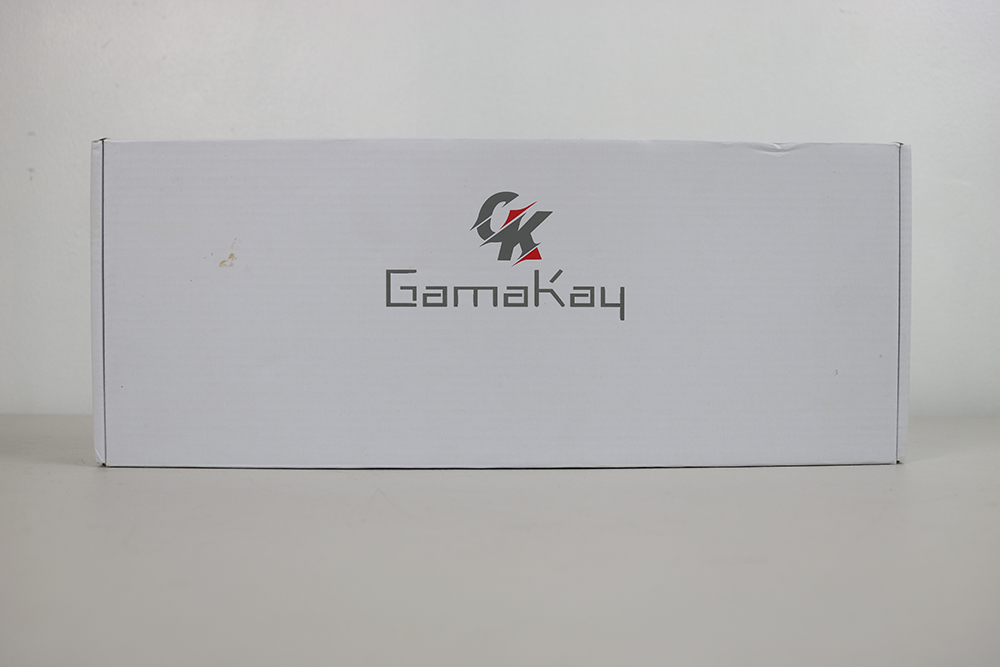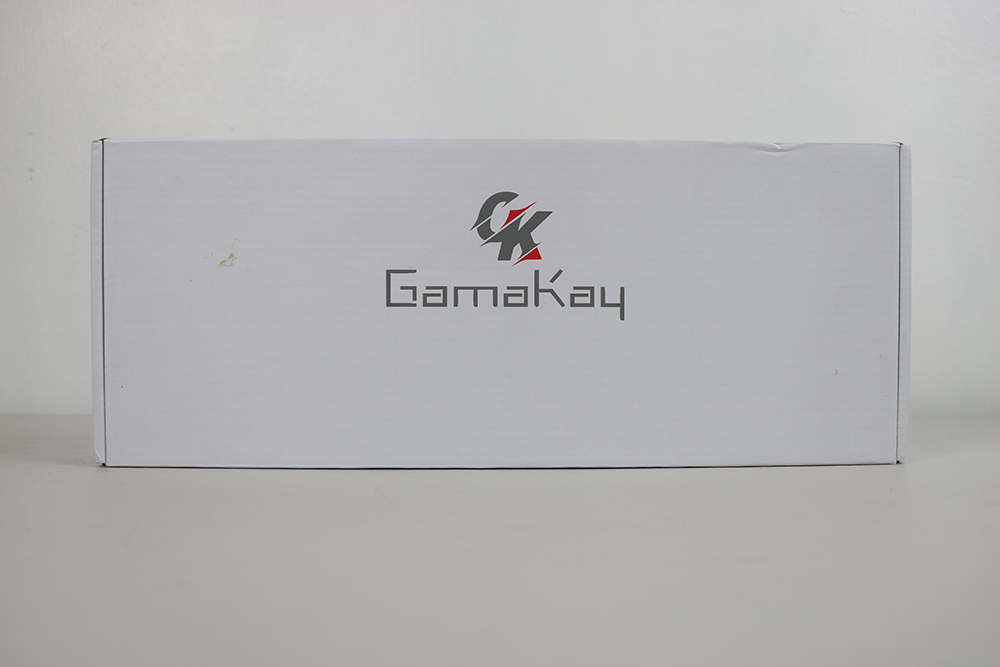 SPECIFICATIONS
Connection: USB Type-c
Layout: 66 Keys
Size: 320x110x30mm
Weight: 580g
Keycap: ABS
Keyboards by Size: 60%
Luminous type: RGB
Switch: Black Switch
Switch Type: Gateron
UNBOXING
For the packaging it is much better and has a lot of details compared to Gamakay K87. You can see the branding in the front of the packaging, specifications at the back and what kind of switches you have on the side of the box.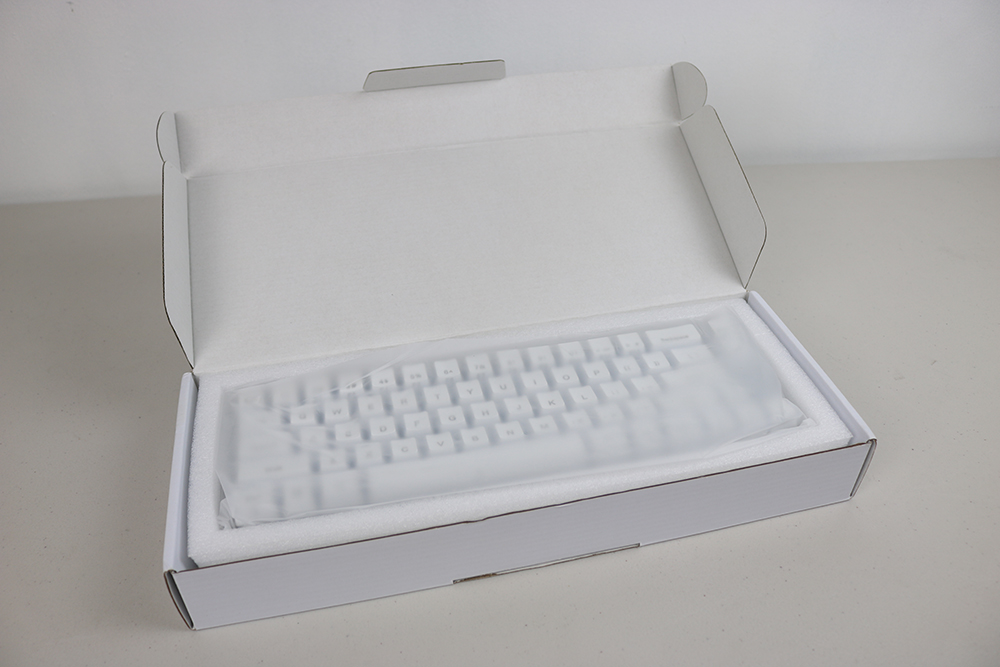 Opening the box you will see the Gamakay K66 covered in a plastic, underneath it you will see the user manual, USB type c cable, brush, keycap puller and switch puller.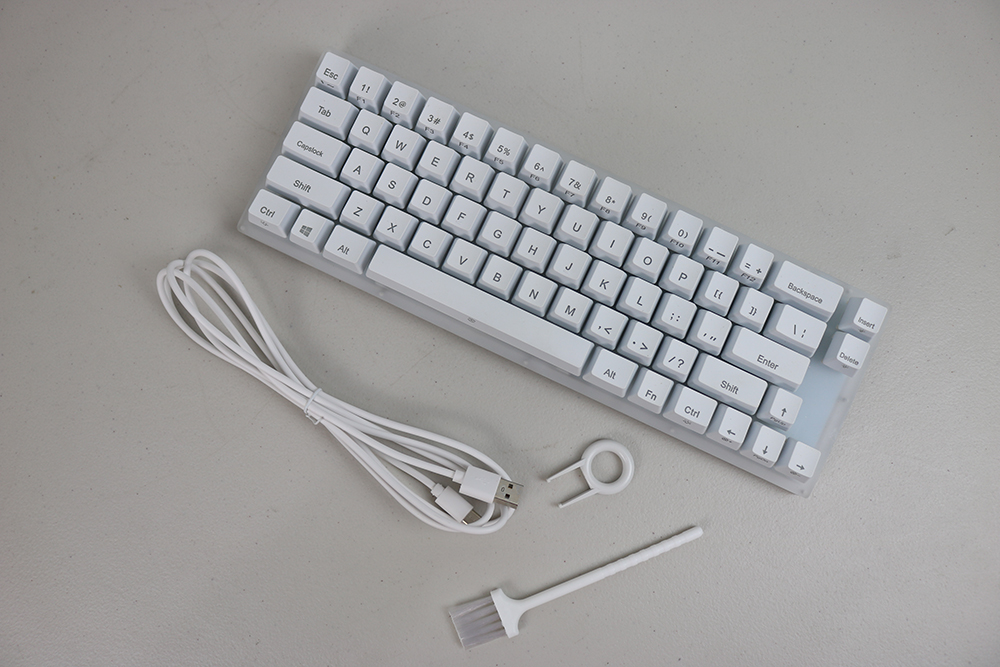 LAYOUT
Layout and design of the Gamakay K66 is pretty much similar with Gamakay K87, the only difference is the size of the keyboard.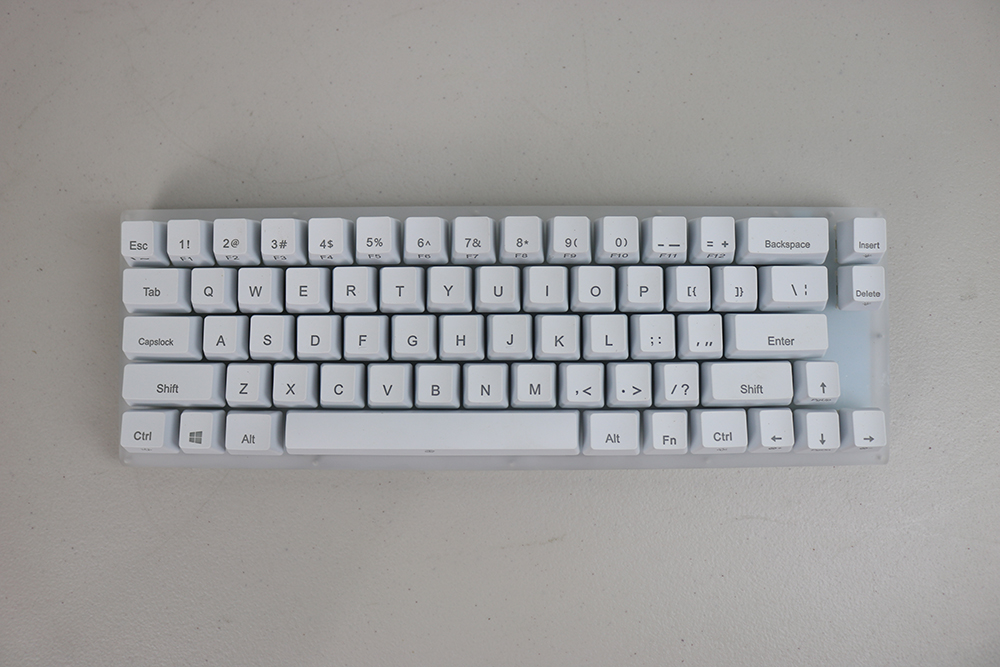 From keycaps, font style and casing all of them are pretty much the same. Gamakay K66 has 66 keys on a 60% keyboard layout which has more keys than a usual 60% keyboard.
Because it has more keys, several size of keys are effected like FN key, right ctrl key and the windows key.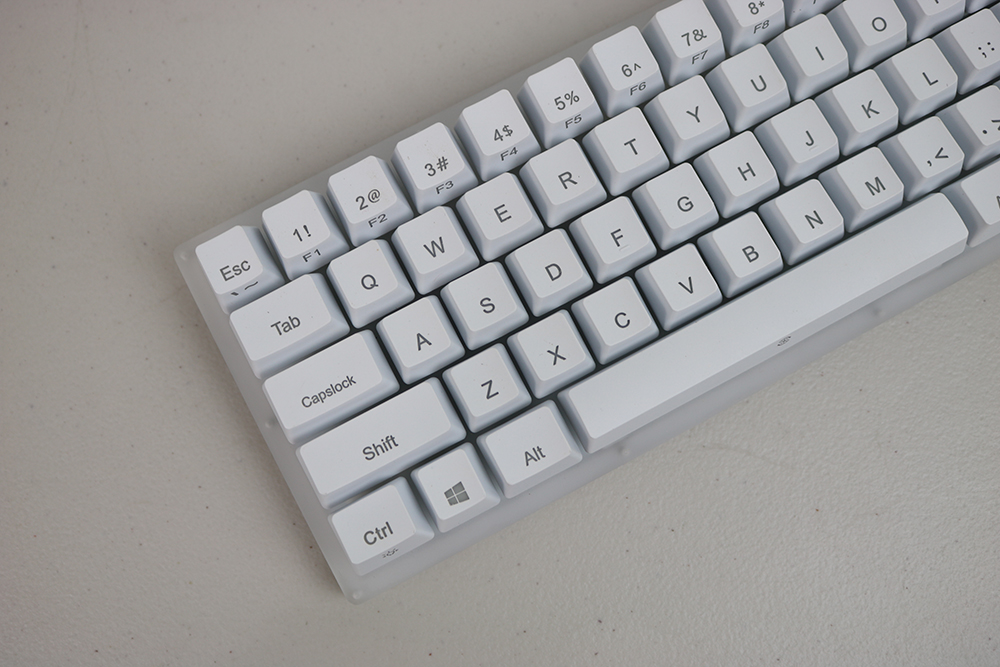 There are also additional keys like Insert, Delete and ofcourse the arrow keys.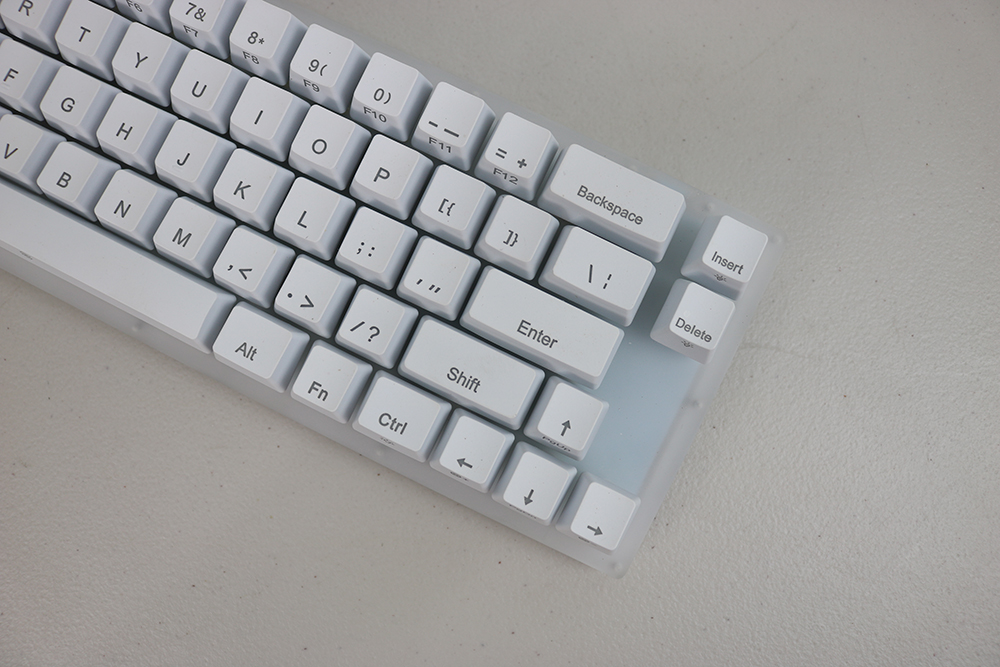 BUILD QUALITY
As expected the build quality is really good, casing of the keyboard is made from 3 layers of PMMA acrylic.
At the bottom of the case you can see several screws and 4 rubber feet for some elevation on the keyboard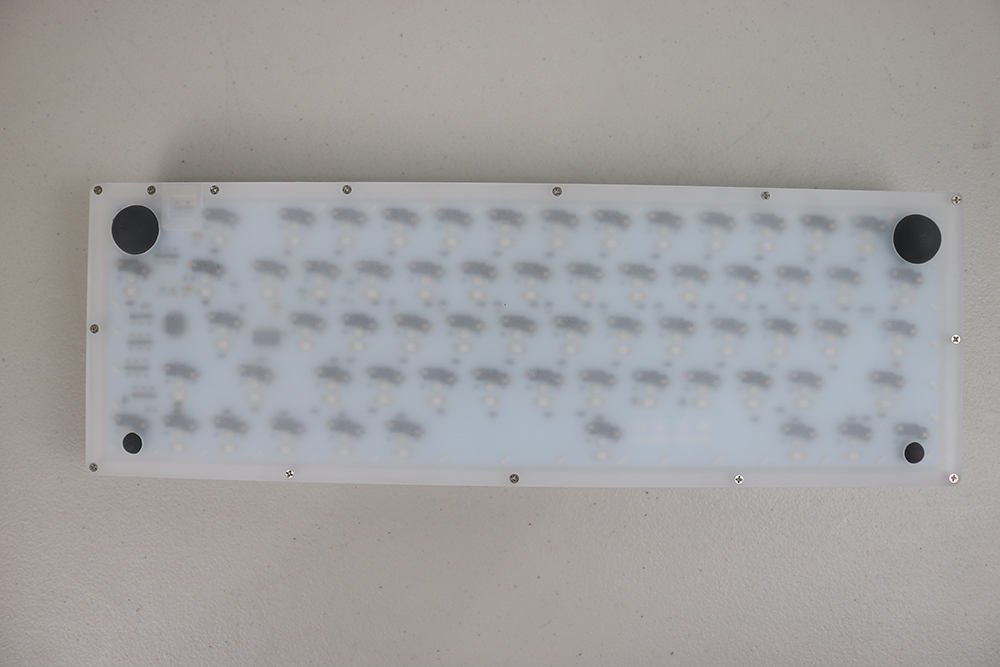 On the right part of the keyboard you can see the USB Type C 3.1 port and lastly the weight of this keyboard is only 554g.
Due to the material used on the casing of this keyboard you need to be careful because it's really fragile and not the typical keyboard with a durable casing. Also, the USB type c port isn't secured compared to a normal keyboard so be careful when unplugging the type c cable.
KEYCAPS
As for the keycaps it is made from ABS plastic and has minimalist font style. ABS keycaps are thinner, inexpensive and lightweight compared to a PBT keycap, keycaps may also develop "shine" or fading.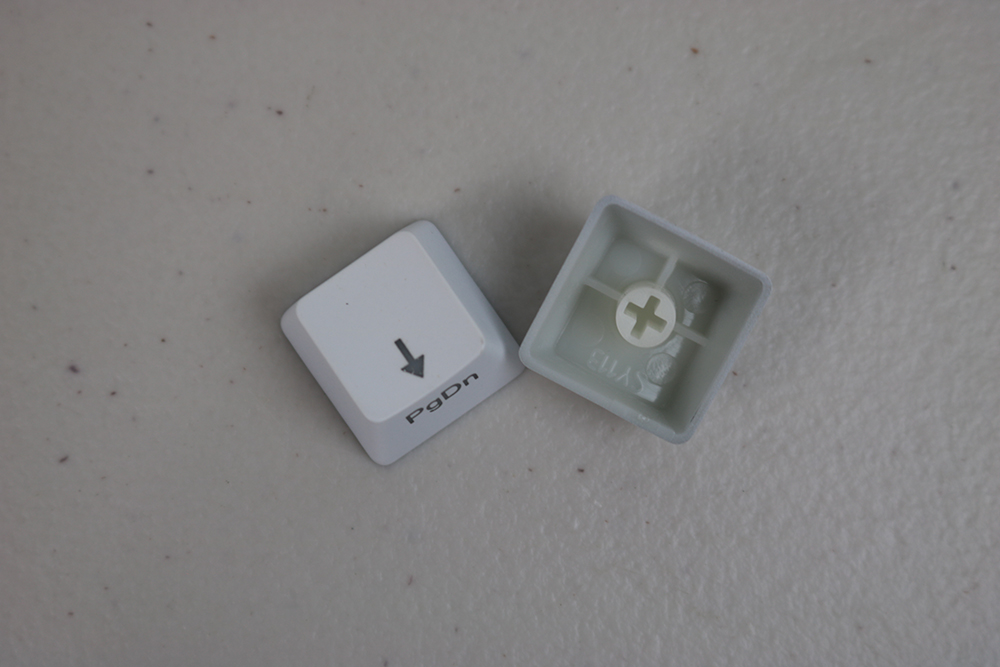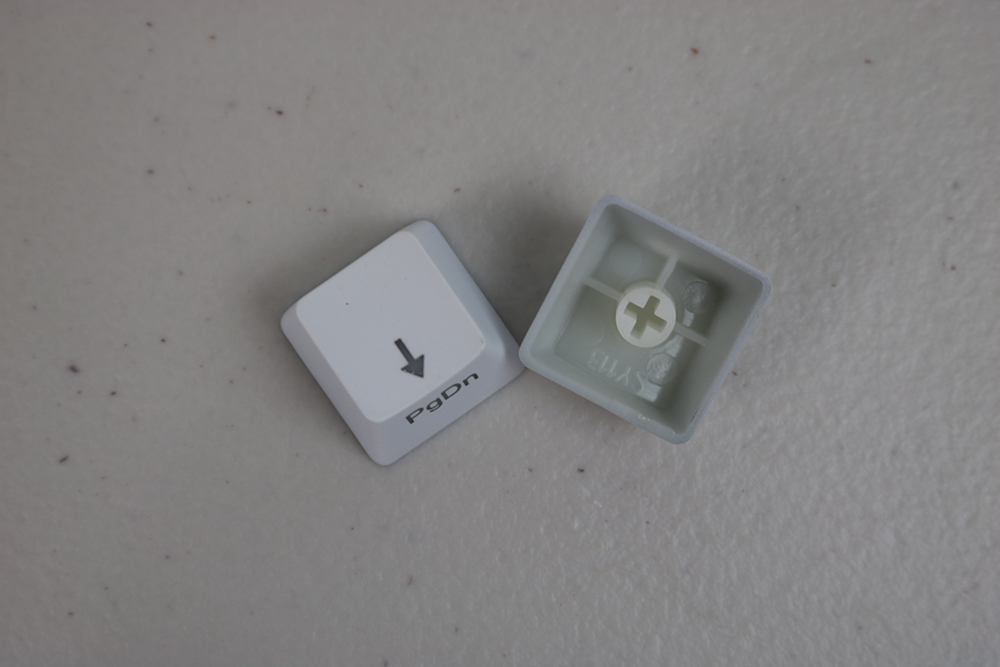 There are also additional side print on the keycaps which is really helpful since this is a compact keyboard with less keys.
SWITCHES
The sample keyboard Banggood sent has a Gateron Black switch but there are other switch options you can choose from when buying this keyboard, Gateron Blue, Brown, Red and Yellow switch.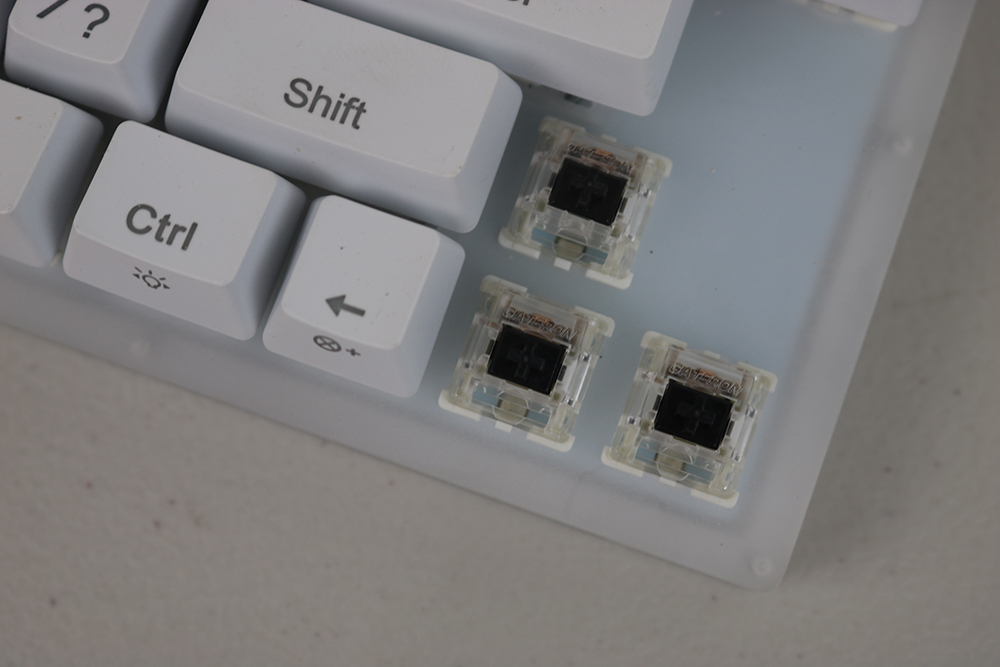 Gamakay k66 is also hot-swappable so just in case there's a switch that is not working you can replace it easily. Or if you want to upgrade to a high-end mechanical switch you can easily customize this keyboard.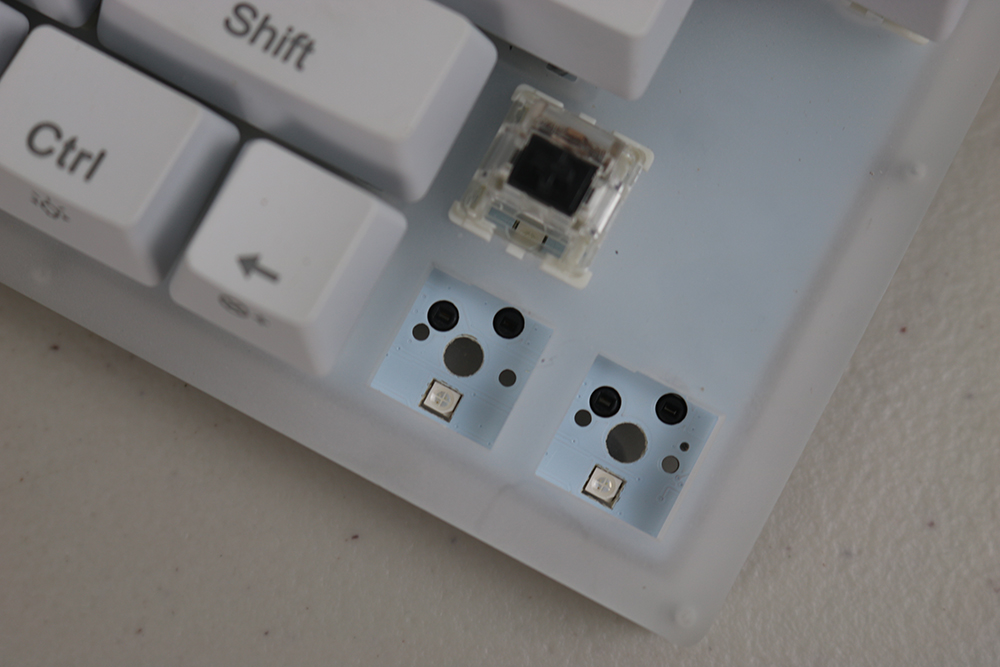 Gateron black switch is a linear switch with a 2mm actuation and 4mm bottom out. It also requires a 60g actuation force which is heavier than the blue or red switch.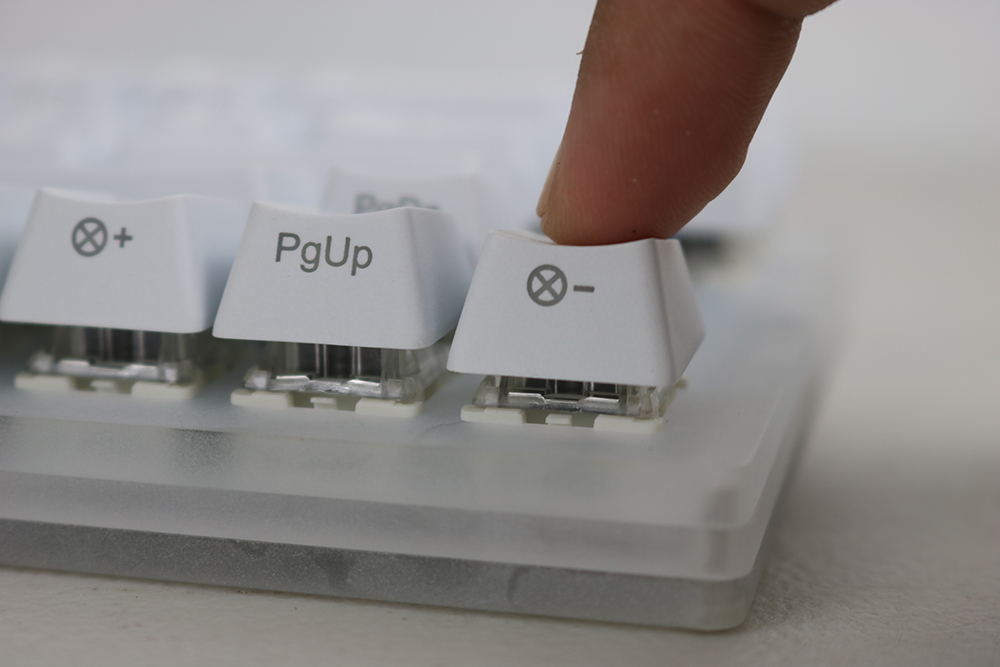 Lastly, Gateron Black switches are silent switches so if you don't like clicky and loud switches this is a good option but if you want a lighter switch you can choose the Yellow or Red switch.
TYPING PERFORMANCE
The typing experience on this keyboard is really good and comfortable. At first, you can get confused about the positioning and distance between the keys but it's actually easy to use.
Since this is a black switches, they're heavier compared to other switches so you might need to add a little bit more force when typing.
All in all even though its a bit heavy it's still comfortable to use, my typing experience is accurate but took a bit of time to get used to this keyboard.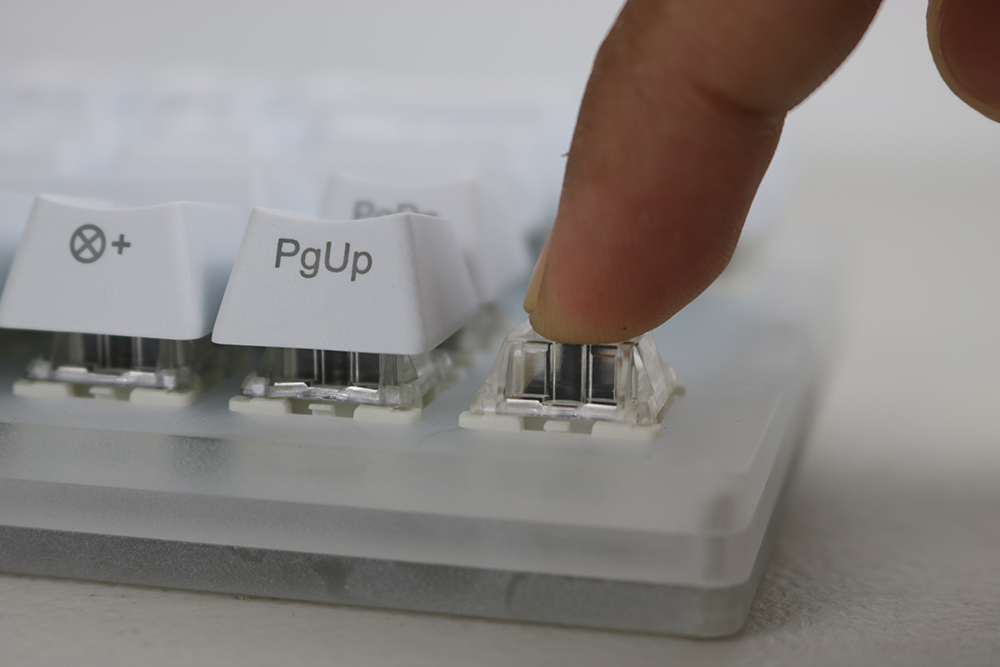 GAMING
Gaming on this keyboard might not for everybody especially if you're a competitive gamer. Usually the recommended switches for FPS or Esports gamers are red and brown, sometimes casual gamers prefer blue switches due to the needed actuation force.
In my experience gaming on this keyboard paired with Gateron black switches is much better and accurate compared to the AJAZZ AK33 that I reviewed last time. The AJAZZ AK33 has this feeling where you thought you already pressed the keys but since black switches require heavier actuation force you actually didn't press the keys all the way to the bottom.
But on Gamakay K66 it is more accurate and easy to press although you still need to add a bit force when typing. Nonetheless, gaming on this keyboard is still good, provide decent performance and there are other options for the switches just so you can just pick the switch that will give you the best in terms of gaming.
RGB LIGHTING
When it comes to RGB Lighting Gamakay or Womier keyboards are probably the top keyboards that will give you the best RGB bling you need. Since it has a PMMA acrylic body you can see the RGB lighting on the body of the keyboard aside from the RGB lights on the switches.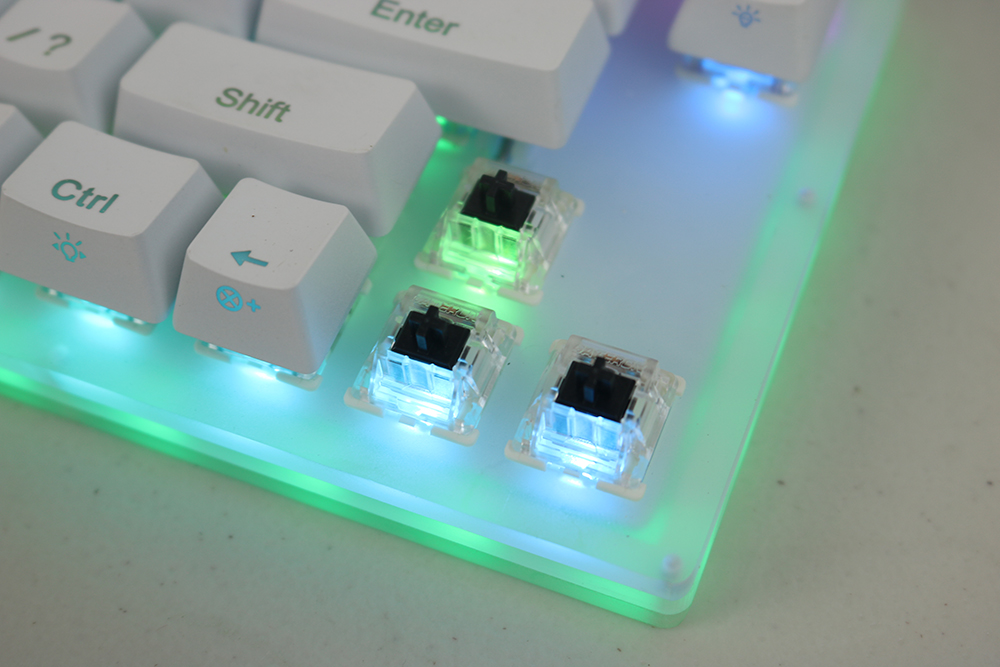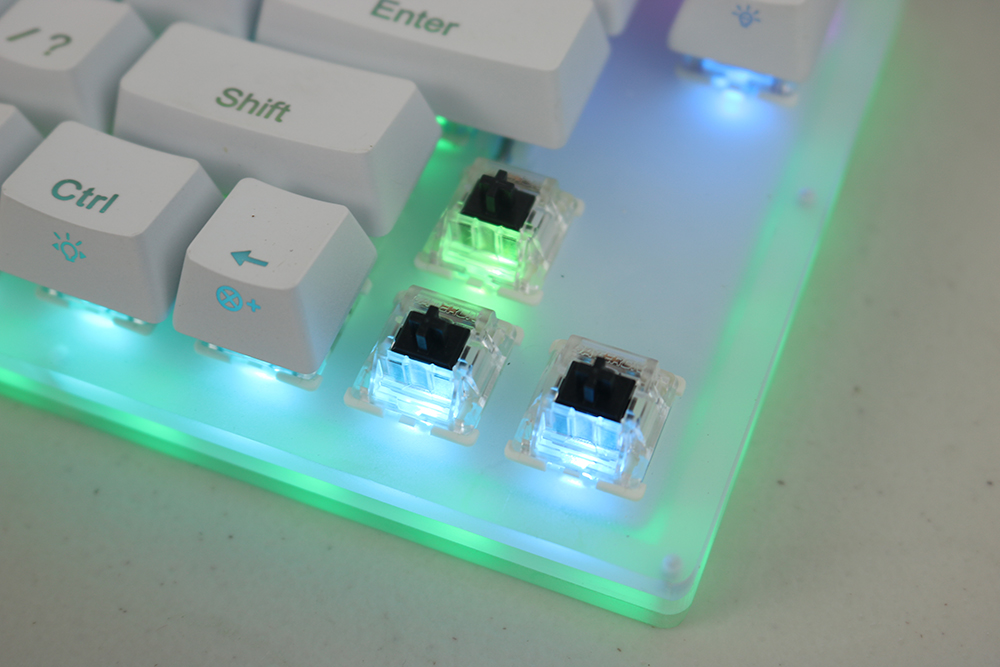 You can separately control the RGB lighting on the switches, upper and lower bottom on the body of this keyboard.
You can control the side light effects by pressing FN + Left CTRL key.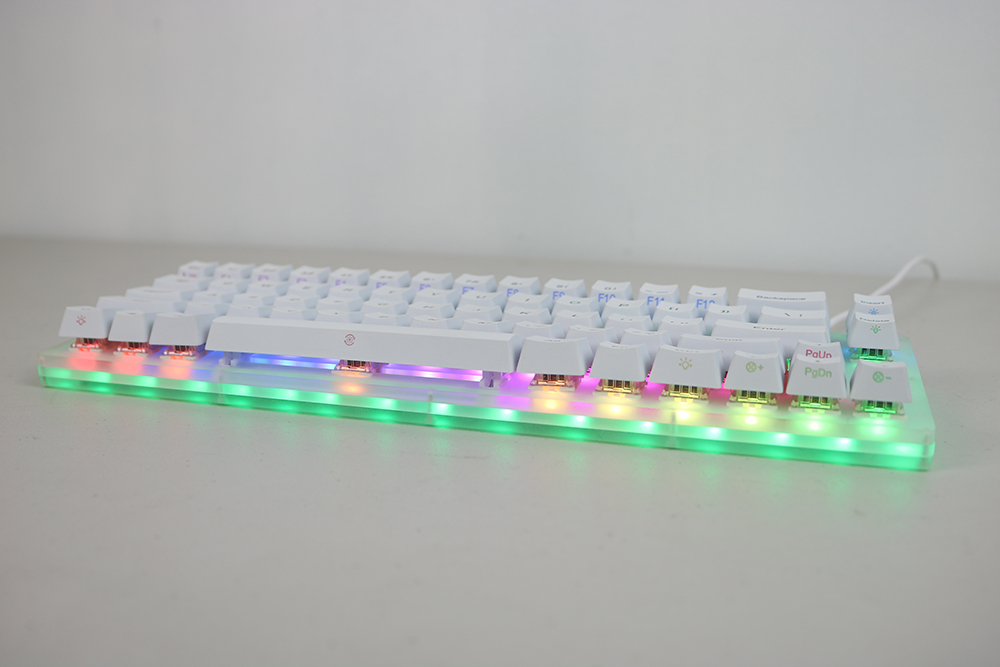 For the lighting in the switch, there are only 2 lighting modes you can choose from the static color and RGB mode. You can customize or change the lighting by pressing the FN + Space bar.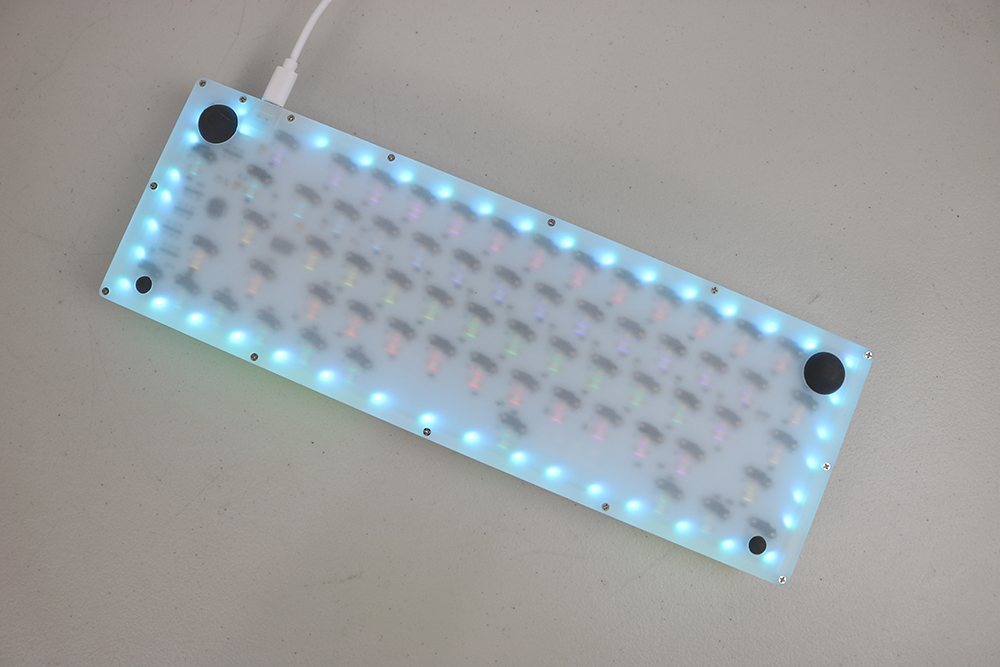 Lastly, you can press the FN + Right CTRL key if you want to control the RGB lighting for the whole keyboard and you can also use the 18 lighting modes.
Unfortunately, there's no software for this keyboard to customize the RGB lighting.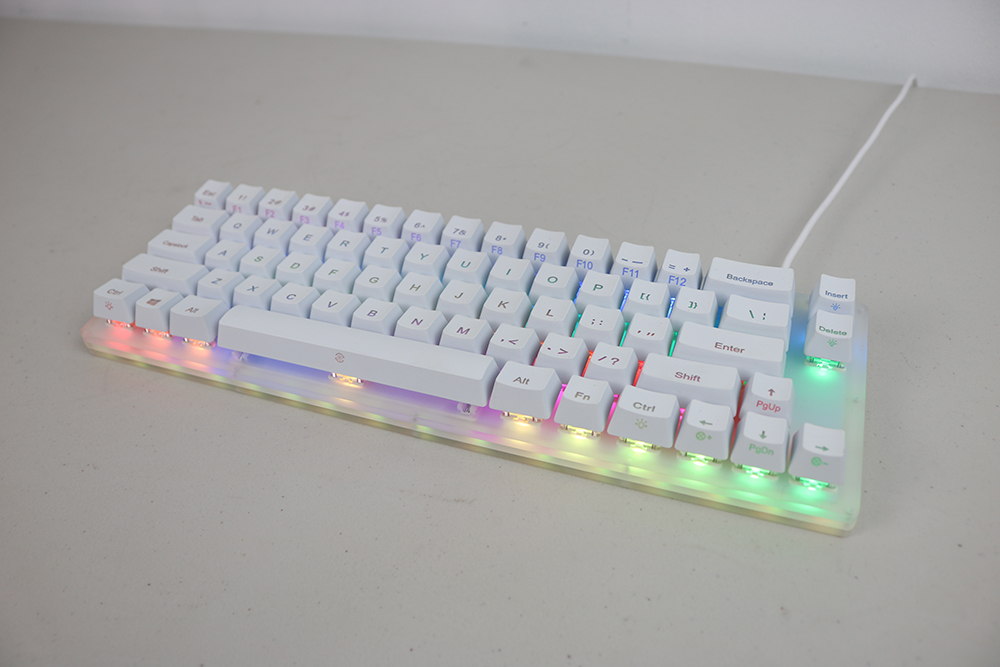 PROS & CONS
Aesthetics
RGB Lighting
Compact & lightweight
Unique layout
Hot-swappable switches
Decent build quality
Accurate typing experience
Lubed-feel switches
No software to customize RGB lighting
Type C port area might need to be reinforced
Much better if they made the keycaps PBT instead of ABS
Type C cable is a bit cheap
FINAL THOUGHTS
Gamakay K66 is really an amazing keyboard not because of its aesthetics but the quality and performance it can provide is really competitive and decent. The overall typing experience on this keyboard is really great, comfortable and accurate. While on gaming the black switch is a bit hard to use due to its heavy actuation but there are other switches available on this keyboard so that wont be a major issue.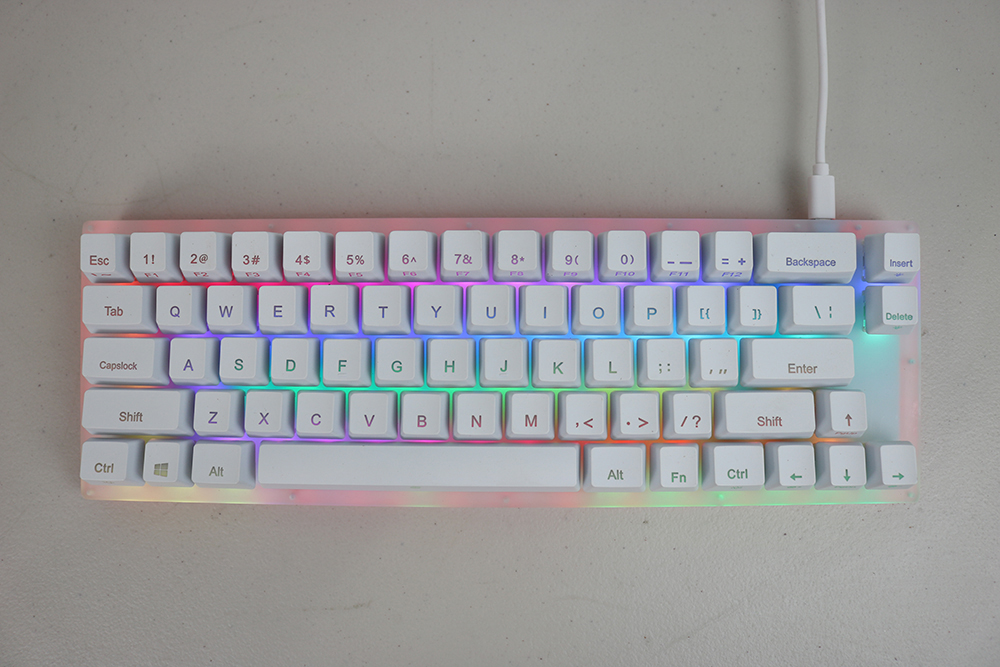 For 3k PHP there is a better option if you compare this keyboard in terms of pricing but again considering the design and aesthetics it offers, RGB lovers will surely love this keyboard without compromising the quality and performance.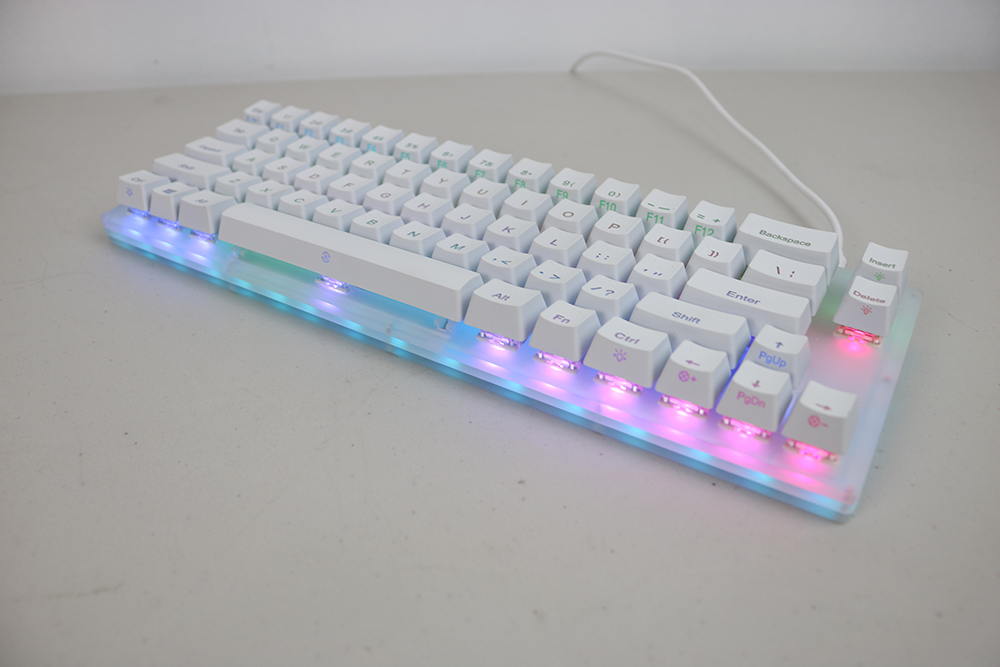 There are some parts that might need some improvement but overall this is really a great keyboard for everyone, especially if you're looking for a compact keyboard with decent quality and performance.