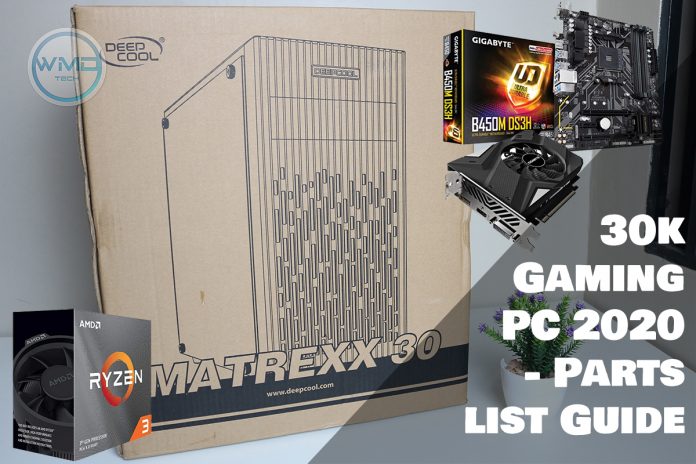 In my previous subscriber build, a lot of you complained about the parts and pricing. You've seen the 40k build wherein the other parts are more focused on aesthetics and not on the performance of the PC (Again I gave the case and cooler so the client didn't buy those parts).
Here's an updated parts list of the 30k Gaming PC Philippines 2020 featuring an AMD system that focuses on a price to performance ratio.
PC PARTS
Ryzen 3 3100 – 5500 PHP
Gigabyte B450M DS3H – 4770 PHP
Patriot Viper Steel 2x8Gb DDR4 3200 – 3650 PHP
Palit GTX 1650S SUPER StormX – 8970 PHP
120gb WDC Green SSD M.2 SATA – 1380 PHP
1tb WDC blue HDD – 2310 PHP
Deep Cool DC DE500 v2 – 1710 PHP
InPlay Meteor 03 Mesh – 1310 PHP
All the pricing are based on PC HUB's latest price list and the total of this PC is 29600 PHP.
This PC will be good for at least medium to high performance on most Online and Triple-A games.
You can also check my other 30k Gaming PC featuring an Intel-based system that was made during Enhanced Community Quarantine or ECQ.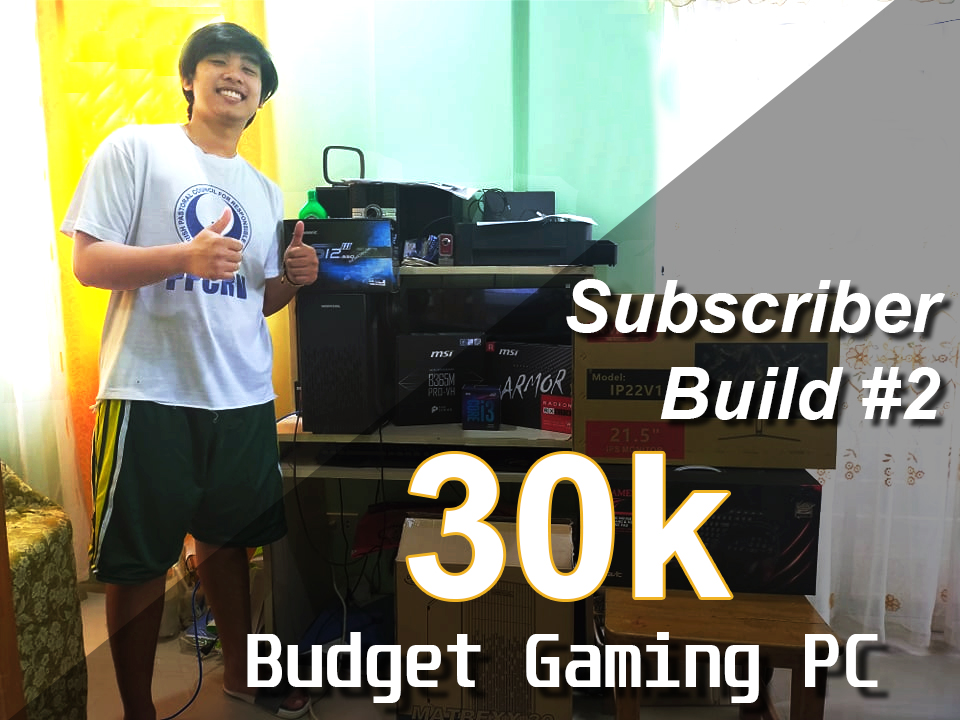 This 30k gaming pc build guide is intended to provide you better pairing on parts based on the availability and pricing. Of course, performance is really a major factor but sometimes most parts are not available nor cheap.
And as I always say, when you're building a pc always consider the PURPOSE of your build, is it solely for gaming? Online schooling? Work or productivity? Because once you've set your purpose on how you will use the PC, you can set the budget for your PC.