TerraMaster New 4bay Short Depth Rackmount NAS U4-423
TerraMaster, a professional brand that focuses on providing innovative storage products for homes and businesses, has a new model of 4-bay U4-423 short depth rackmount NAS with dual 2.5GbE interfaces which provides a network bandwidth up to 5 Gb via link aggregation and up to 88TB storage space. TerraMaster U4-423 adopts 1U rackmount case with a depth of only 360mm (14.17 inches) weighs merely 3.2kgs, which is applicable to most 2-column cabinets and wall-mounted small cabinets with simple installation.
TerraMaster U4-423 Key Features
Small in size and easy to deploy, occupying less space and energy
Space-saving: TerraMaster U4-423 has a shorter chassis depth and takes up less rack space than traditional NAS, which is very useful for environments with limited space, such as home basements, small offices, computer rooms, etc.;
Easy to deploy: Due to its small size and weight, TerraMaster U4-423 is easy to deploy and install in smaller racks or cabinets, and it can also be more convenient for maintenance and management, such as media production, security monitoring, etc.;
Energy saving: Compared with large NAS devices, TerraMaster U4-423 has lower power consumption, which saves more energy and operating costs.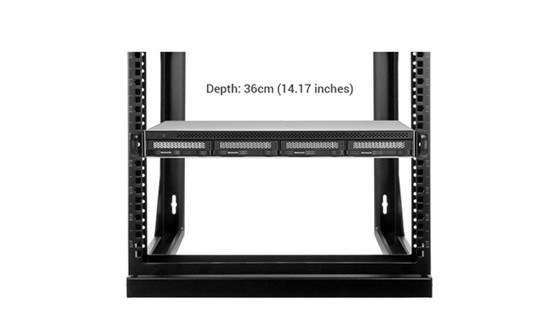 High-speed multimedia storage and streaming media playback
Users can store multimedia files such as audio, video and pictures in TerraMaster U4-423, and use professional multimedia server software to stream these files to other devices through the 2.5GbE high-speed interface, such as smart TVs, game consoles, mobile phones, etc., to form a family multimedia center.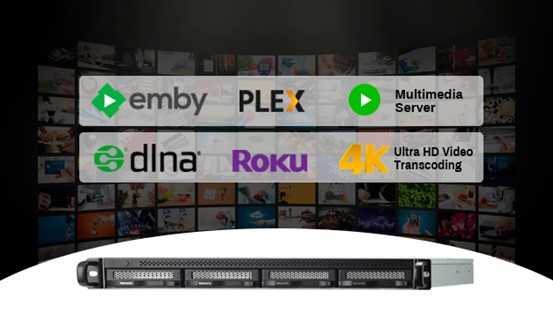 Support Larger Storage Space Expansion
With the latest TerraMaster TOS 5.1 system, U4-423 supports the TerraMaster USB storage series to connect to the NAS through the USB interface, and supports the creation of arrays and storage pools to greatly expand the storage space.
For example, an external 6bay 10Gbps USB3.2 hard disk box D6-320 can provide up to 132TB of additional storage capacity of TerraMaster U4-423.
For more information, please visit the product links below:
TerraMaster U4-423: https://www.terra-master.com/global/products/smallmedium-businesses-nas/u4-423.html
Amazon Link with the Price MSRP: $699.99
Follow TerraMaster on social media:
Facebook: https://www.facebook.com/terramasterofficial
Twitter: https://twitter.com/TerraMasters
LinkedIn: https://bit.ly/3wKrjmr
YouTube: https://bit.ly/3dMXGIK