Before we start checking the Royal Kludge RK61 this keyboard is priced at 2,100+ PHP on Lazada – https://bit.ly/3diNndT and you can use COD for your mode of payment when you purchase this keyboard. Also, make sure to use the link above as well as the coupon code to get 300+ PHP discount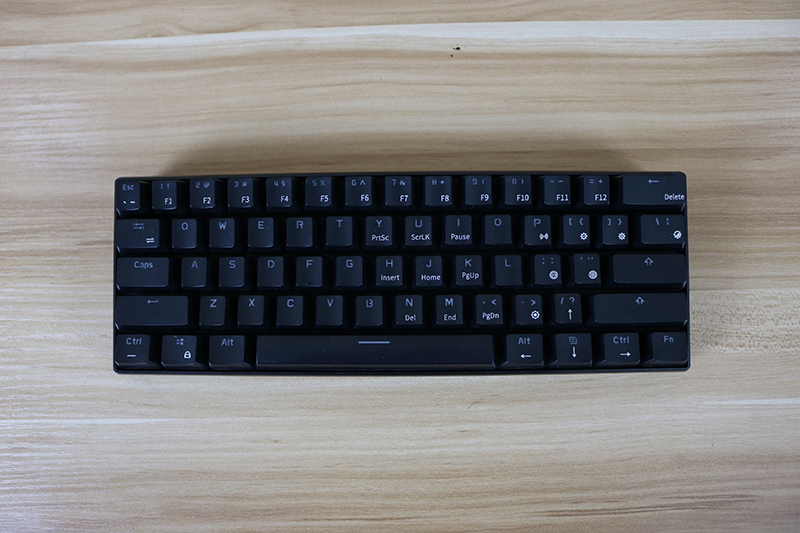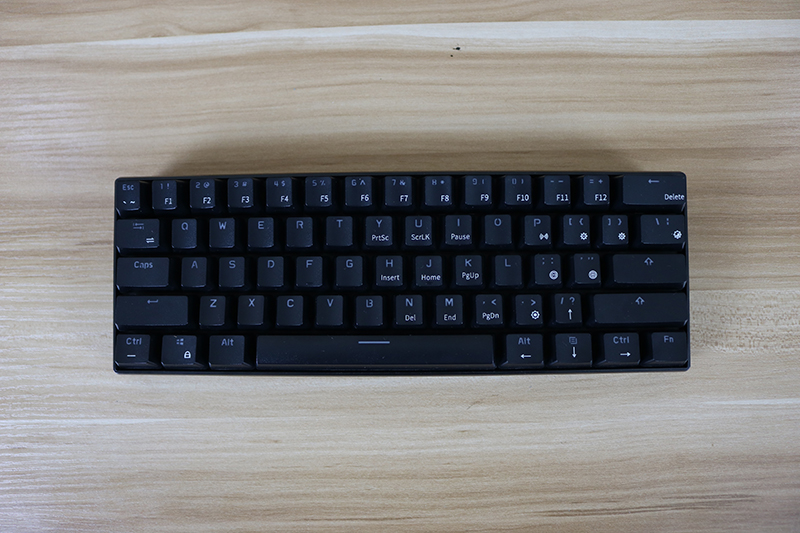 SPECIFICATIONS:
Brand: Royal Kludge (RK)
Model: RK61 RGB Version
Color: Black, White
Material: ABS
Switch: RK Brown Switch, Red Switch (Note: RK61 have many versions with different brand switch, and this product link sells the RK switch version.)
Connection: bluetooth + USB Wired Dual Mode
Layout: 61 Key 60% Keyboard Layout
Backlit: RGB Backlit
Dimension: 290*100*35mm
FEATURES:
Royal Kludge RK61 is with an ultra-compact 61 keys layout, easy to carry.
Supports Bluetooth and USB wired dual-mode connection. Bluetooth connection supports connecting 3 Bluetooth devices at the same time, press FN+Q, FN+W, FN+E to switch to.
USB Cable is a detachable cable design, more convenient for your use.
Adopting double-shot molding ABS keycaps, nearly 1.5mm thick, durable and anti-wear.
RGB backlit displaying, and with 17 backlit modes for option.
Widely compatible, compatible with Windows, iOS, Android; not only use with a desktop computer but also can be connected with a laptop, tablet or mobile phones.
Supports NKRO in wired mode.
Driver link: https://drive.google.com/open?id=1FdvWg8j6CGjuzMCnXOuek2pAvrOKK8no
For its features it's really compact and a great space saver, also a good options for those who have limited desk space. It supports Bluetooth and USB dual-mode connection and can support up to 3 Bluetooth devices, later on, we will test its latency and capability. Royal Kludge RK61 also features RGB Backlit with 17 backlit modes and supports NKRO or n key rollover feature in wired mode.
QUALITY & STRUCTURE:
As for the quality and structure this keyboard has a plastic casing with a metal plate towards the key switches and doesn't give any flex on it. The overall structure of this keyboard is really solid.
At the bottom of our keyboard, we have our power switch and rubber pads to make it stable, unfortunately, we don't have adjustable feet but the structure of the keyboard is already at a good angle and its really comfortable. We also have the USB port at the top of the keyboard to charge the keyboard or for wired mode. I also find the cable a bit short, but since the cable is detachable I think you can replace it with a longer cable.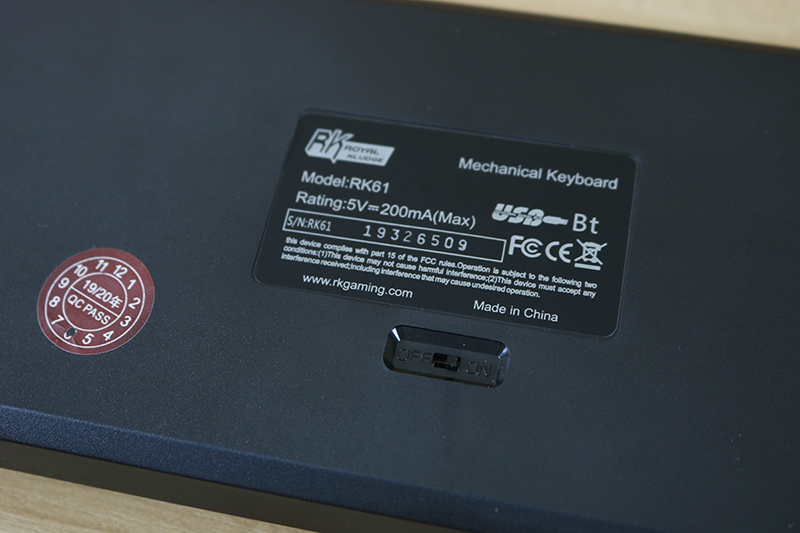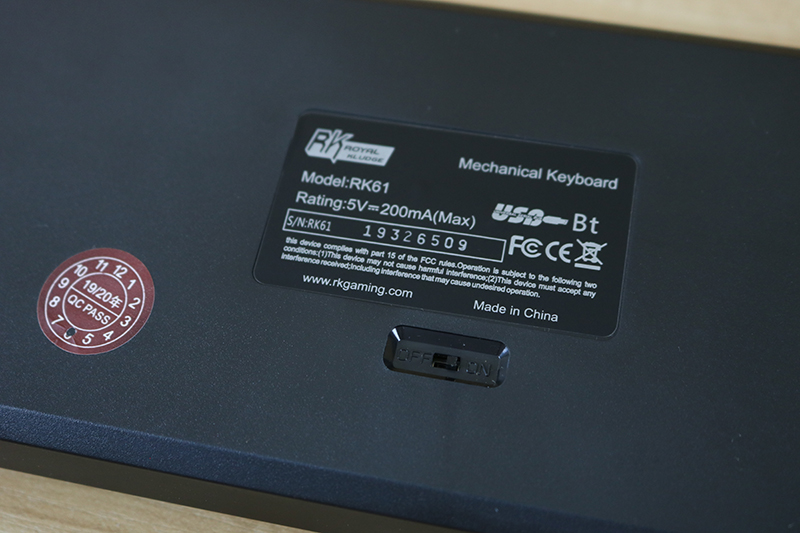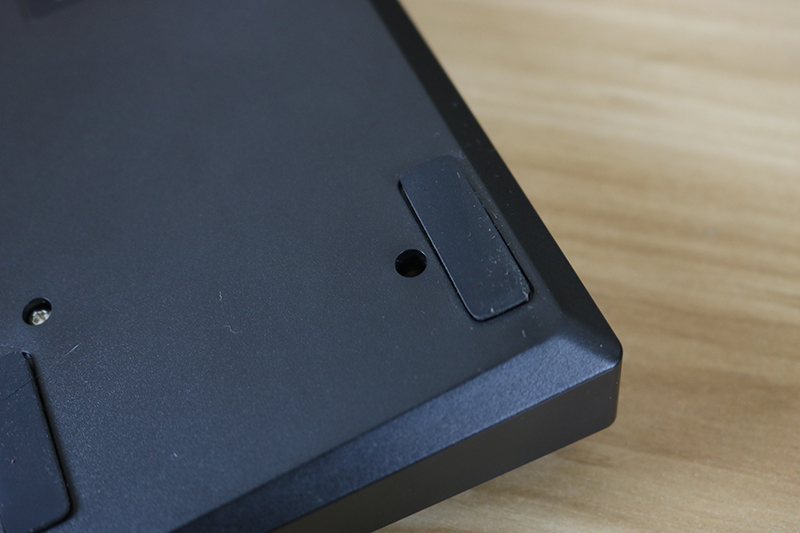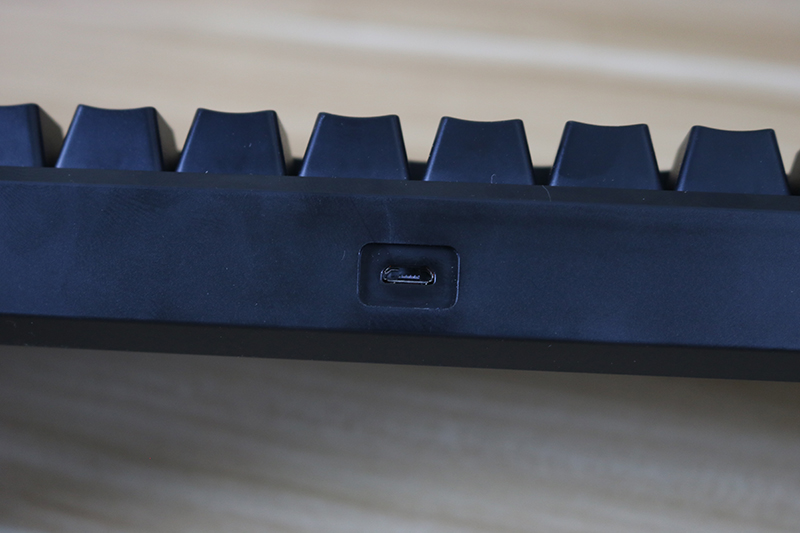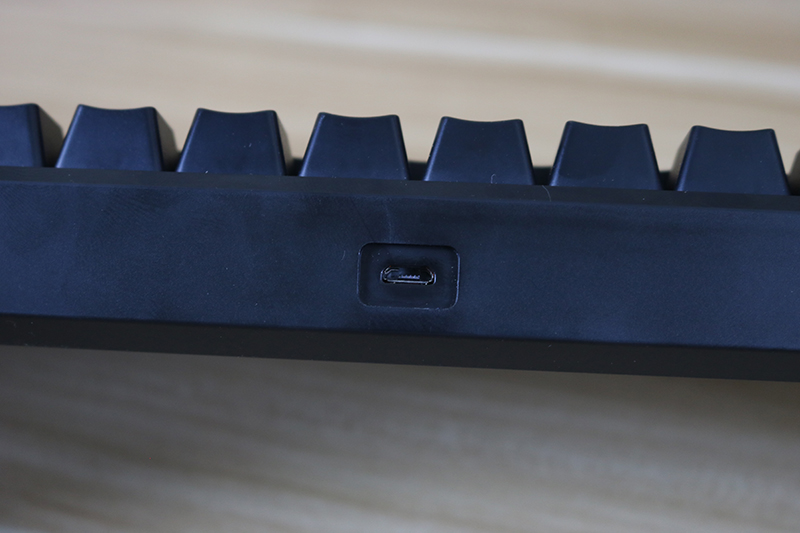 For the keycaps, it has double-shot abs keycaps with 1.5mm thickness. ABS keycaps have a smooth texture and wet feeling to it and it's pretty common on budget keyboards like this.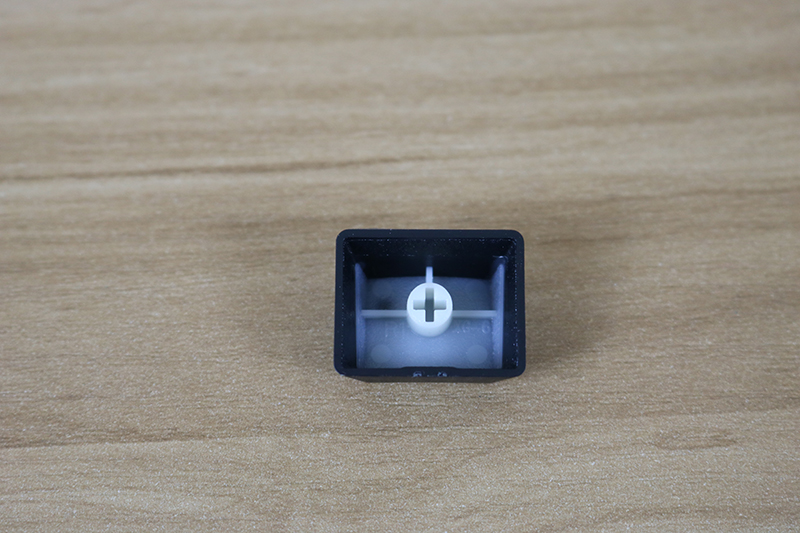 For the switch, we have here is the RK brown switch. Royal kludge uses their own switch which is RK switches and as you know brown switches are bumpy and tactile and usually offers 50g of actuation force. Brown switches are really good for work, gaming or even typing.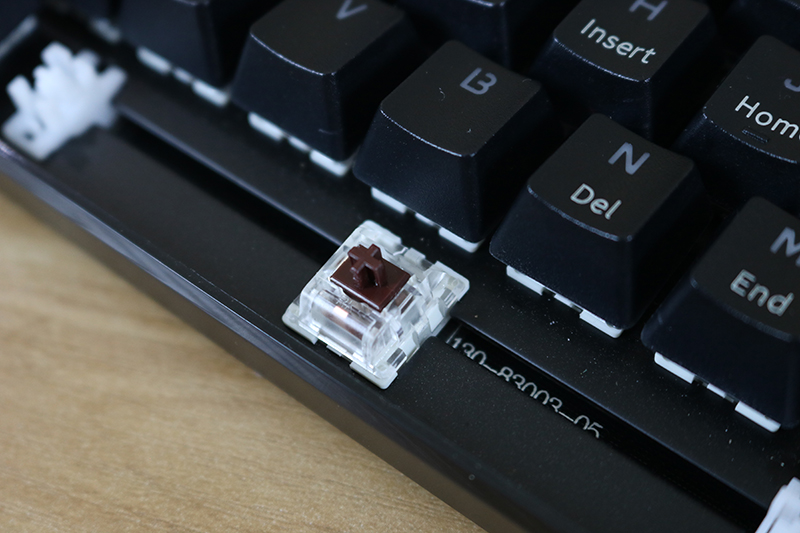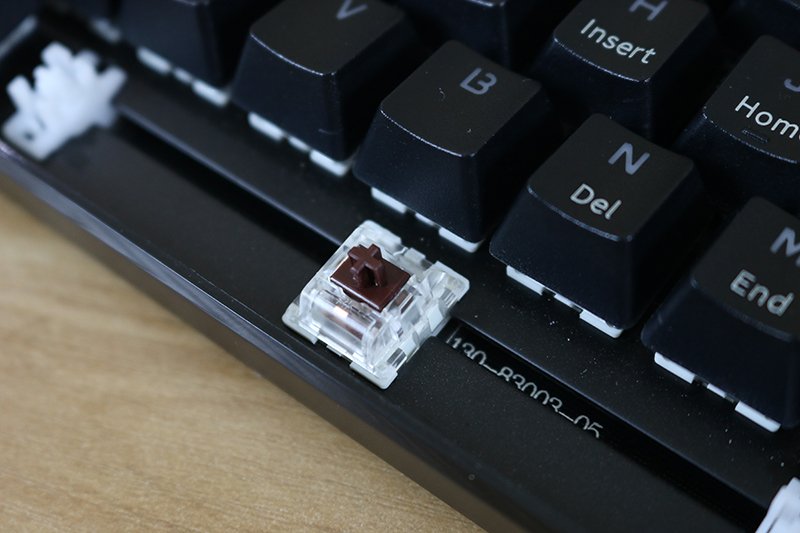 PERFORMANCE:
In terms of performance, we will be testing this keyboard on typing, gaming performance and also the latency of the Bluetooth connectivity.
For the typing performance if you use this for your devices like tablet, smartphone or laptop the performance is really good. You can experience some latency delays but it won't affect the overall performance of this keyboard and still a good choice for typing or any document related work for your devices. In wired mode, it's really good and it also features N-Key Roll Over feature and I didn't encounter any issues with the latency or performance. NKRO feature will allow you to properly register all the keystrokes even if you press them at the same time, and for that, I didn't encounter any conflicts while pressing multiple keys at the same time. ~test video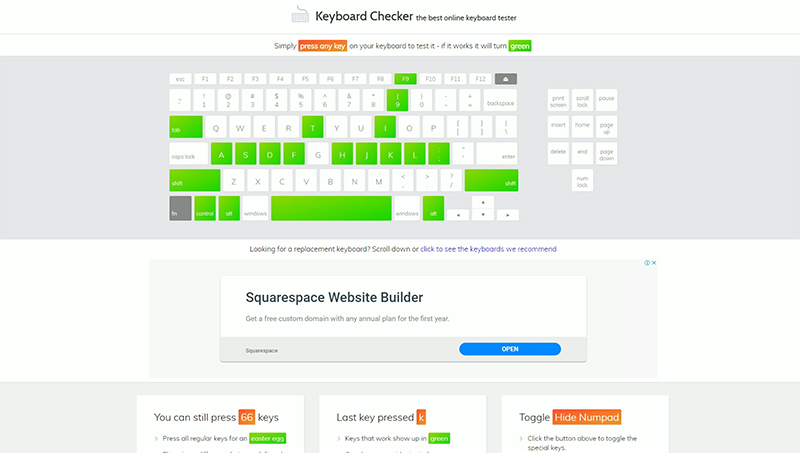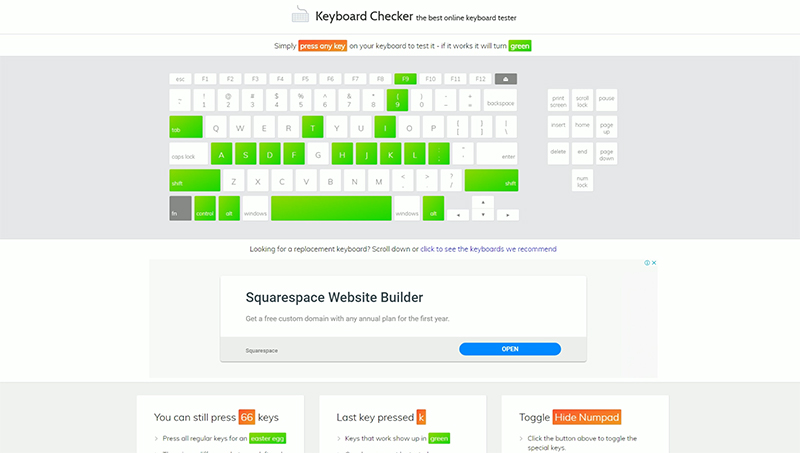 In gaming, I only tested it on Wired mode and I didn't encounter any issues and it's really comfortable to use. Even though it doesn't have any adjustable feet the rubber pads are doing a great job on an intense gaming session and the keyboard is pretty stable. And since this is my first time using a 60% keyboard I really love using this for games like Apex Legends and League of Legends and this will be my main keyboard since I do a lot of typing on my work and I'm really loving this keyboard.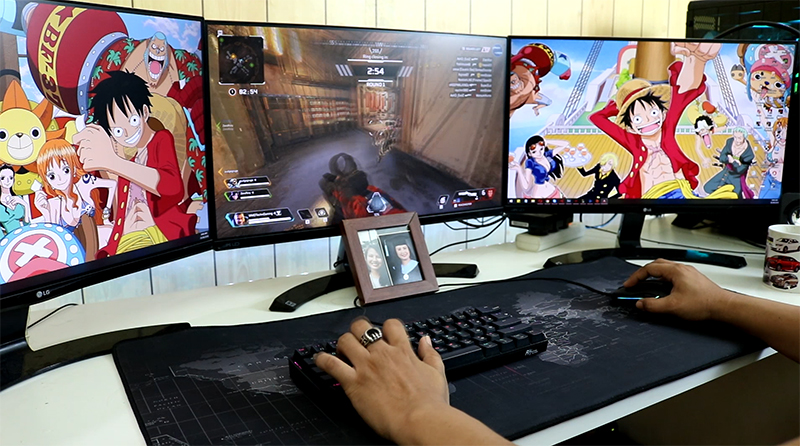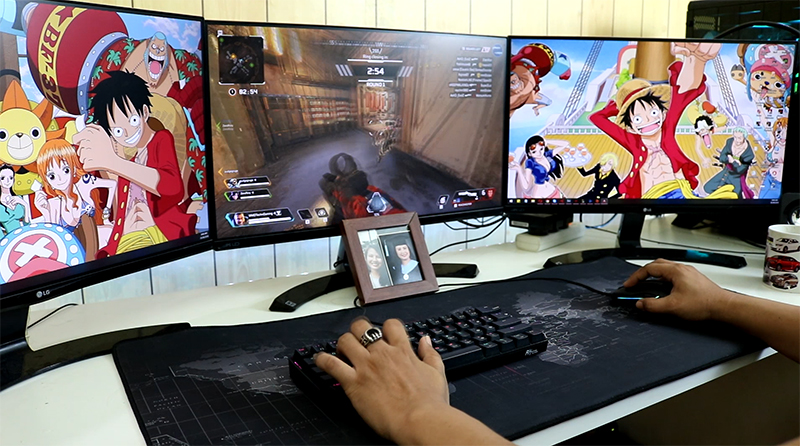 RGB LIGHTING:
After the quality and performance, let's try to check other features like RGB lighting. For the RGB lighting, you have 2 options to customize the RGB on this keyboard.
First, you can use the dedicated function keys to customize the colors, lighting mode, brightness and speed. And to change the lighting mode you need to press FN + colon key and for the color combination, you can press the FN + period besides the question mark key.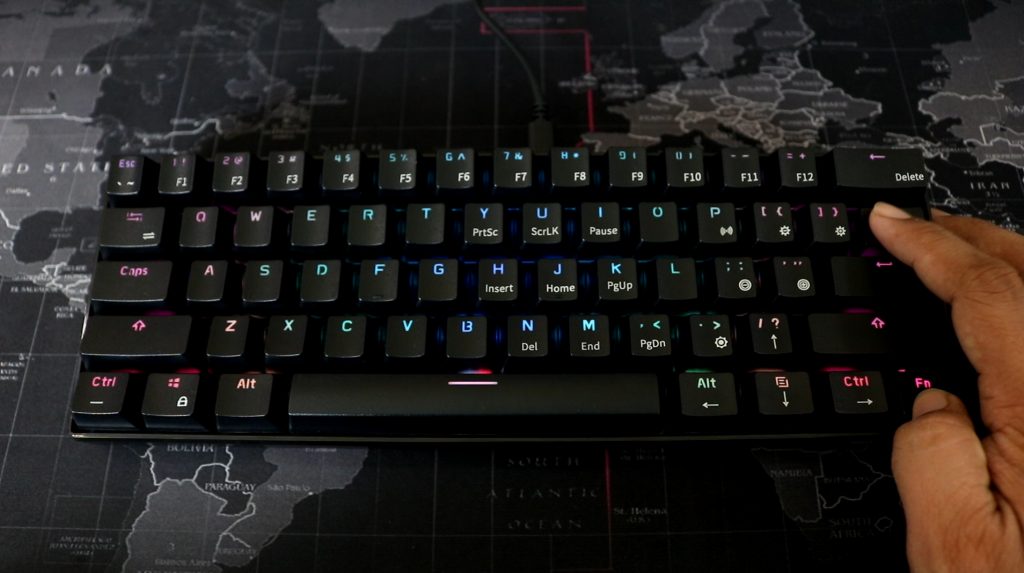 Or you can use the software to customize the lighting mode and color, and btw if you want to download the software I have the link the description so make sure to check that out. Anyway, the software is pretty straightforward and easy to use. You can customize everything in the software like the RGB color, modes, speed and direction of the RGB and some customizations and macro. There's also a gaming mode which disables the alt+f4, alt+tab and windows key, but you can do that by pressing a dedicated combination on the keyboard.~shwo the keys on the screen
And for the multifunctional keys, you can press FN+A for windows mode and FN+S for mac system mode, you can also press FN+right shift to turn on all keys with a second function. But for me its a bit hassle to switch to another mode just to press a single key. What I'm doing is just pressing the FN + the key i need like arrow or number keys.
BLUETOOTH CONNECTION: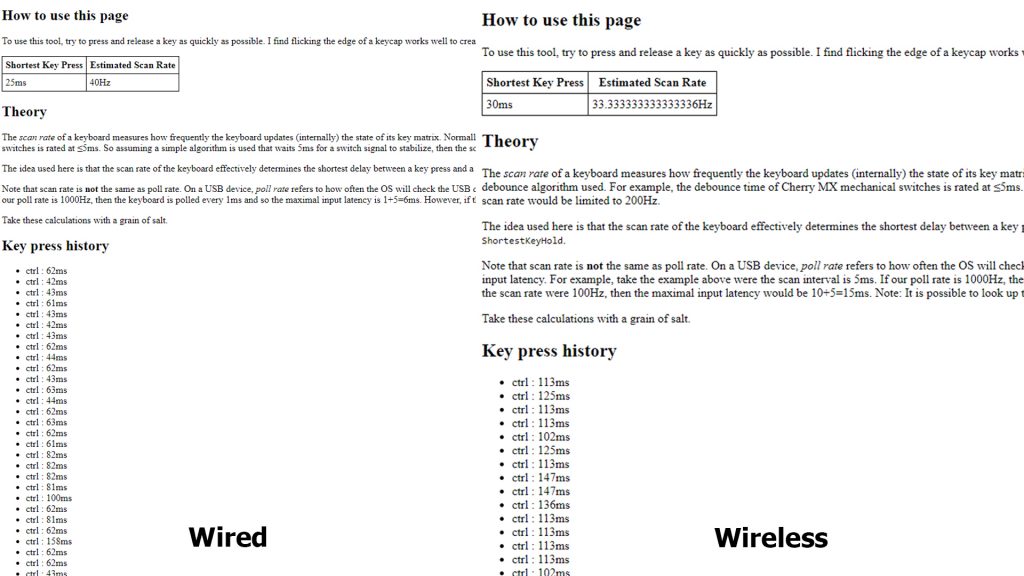 Lastly, we will talk about the connectivity or the Bluetooth mode of this keyboard. First, you need to press the FN+Tab to switch into Bluetooth mode then FN+p to enter the pairing mode after that you can use the FN+Q, W or E to match a certain device and you can easily switch between them once you successfully paired with the device. As for the latency, you can experience some delays but its not that much of an issue and it doesn't affect the performance at all. We cannot expect a high-end Bluetooth connection for this price range so I think the connectivity for this keyboard is pretty reasonable considering its price.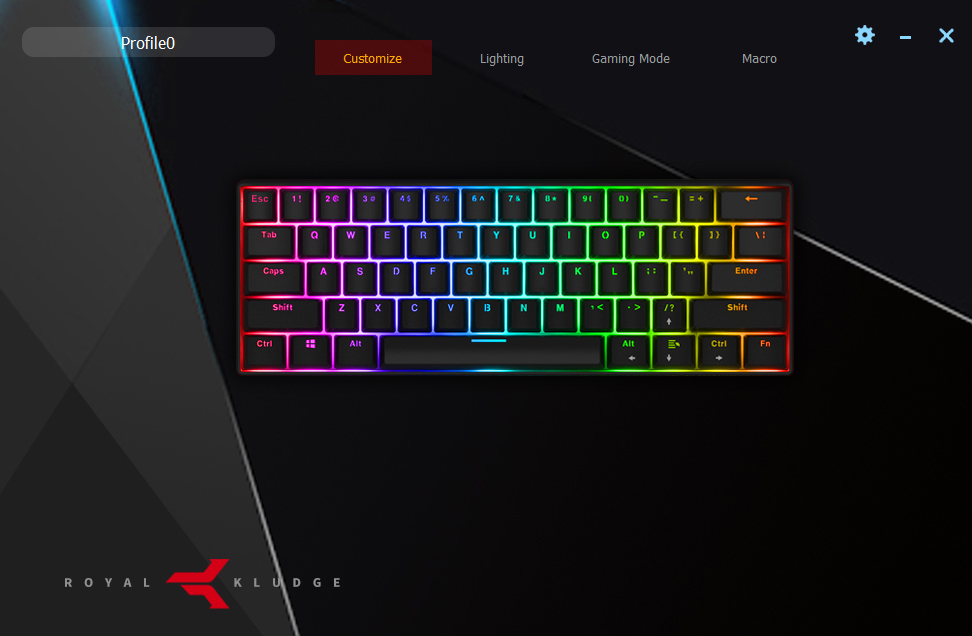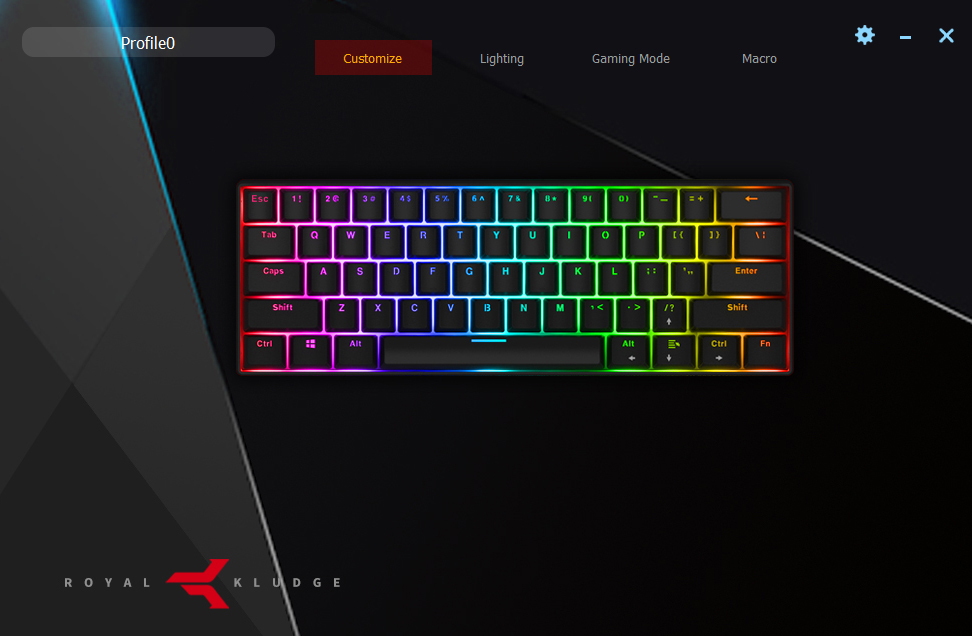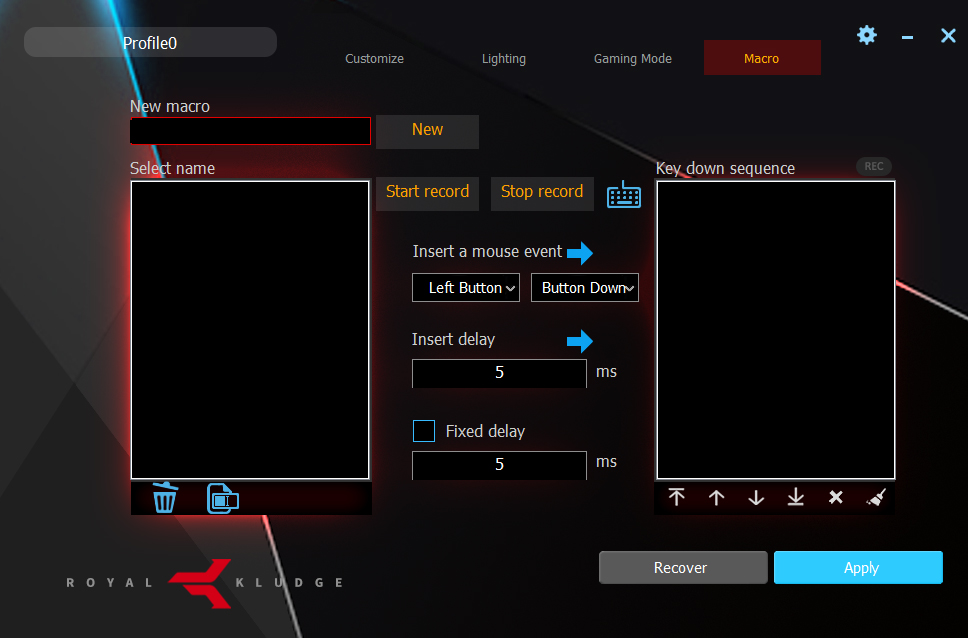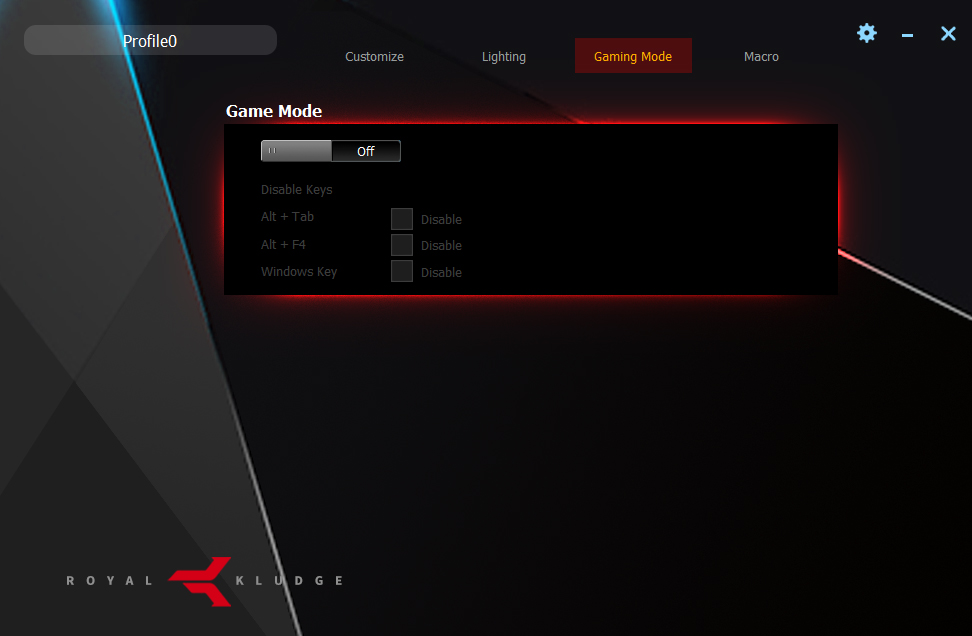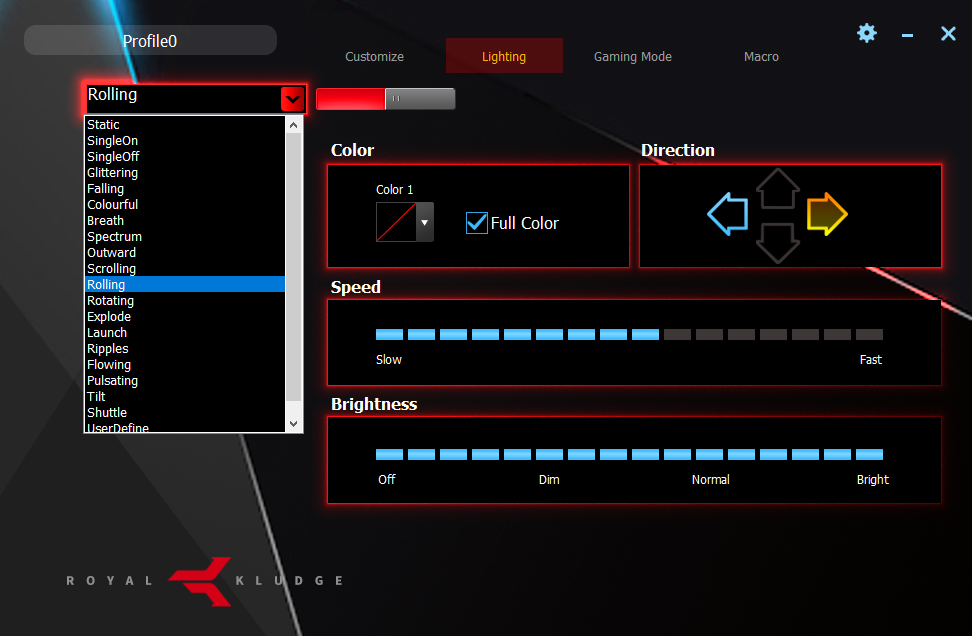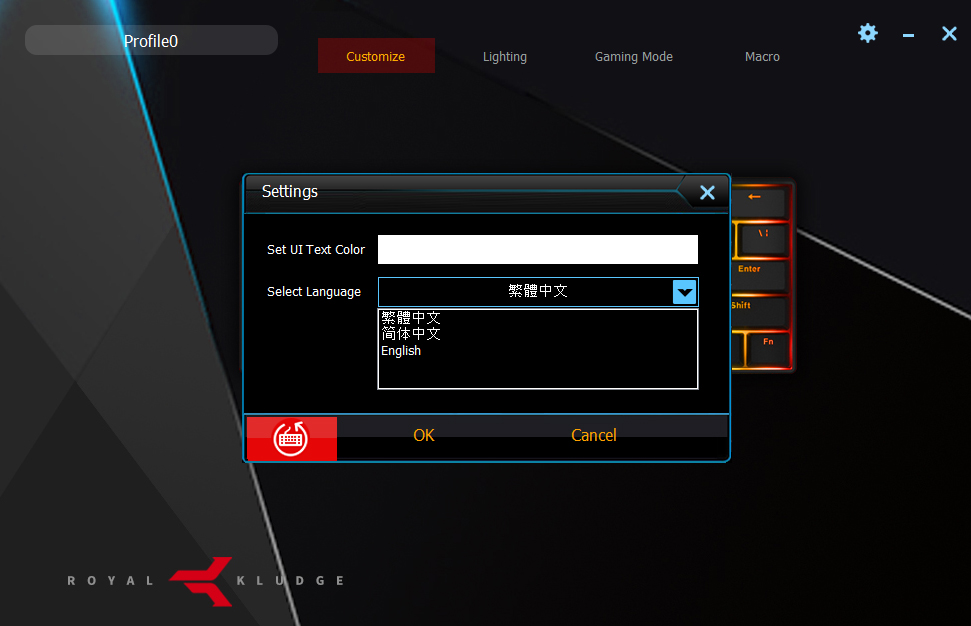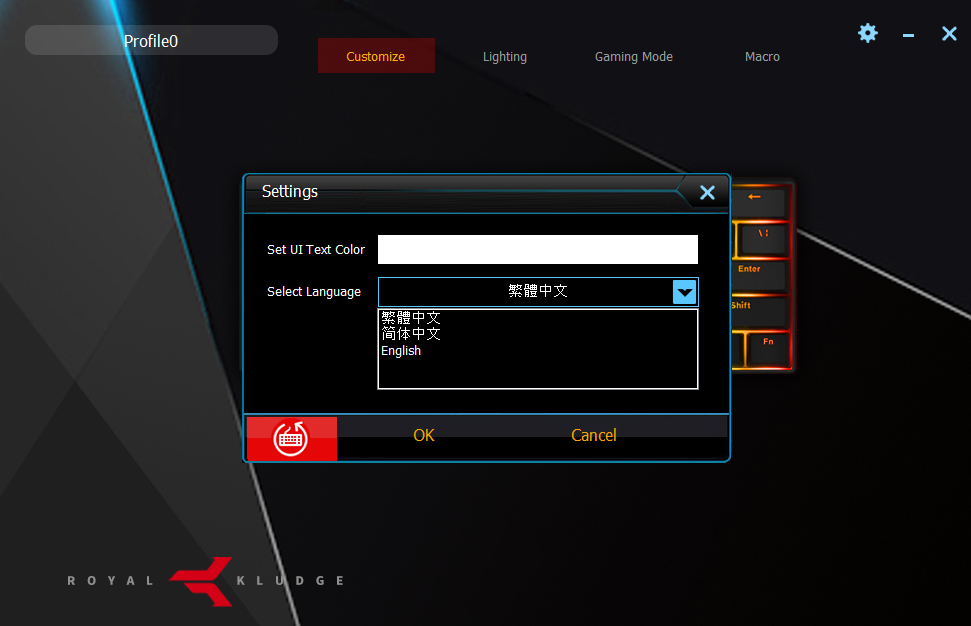 PROS:
compact design
budget price
solid build quality
easy to use software
CONS:
latency delay on bluetooth mode