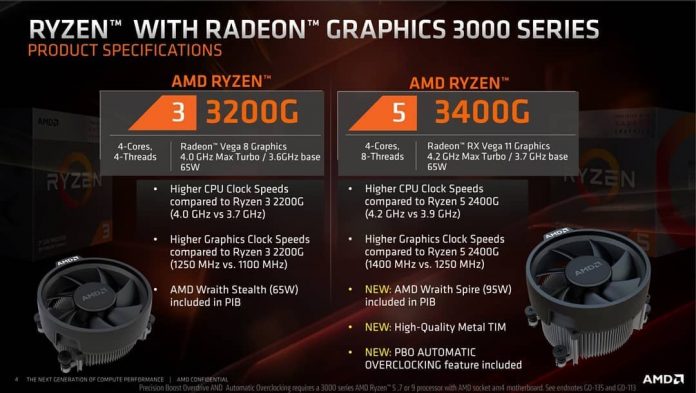 AMD just announced the Ryzen APU's with a slight bump on their performance, the Ryzen 3 3200G, and Ryzen 5 3400G. Recently at Computex 2019, they released a whole new level of Ryzen 3000 CPU's and now they still have more to offer.
Earlier at E3 2019, AMD announced a new CPU, two Navi GPU, and two Ryzen APU's. AMD announced the first 16 core gaming processor that said to be much faster than the Intel i9-9900k in terms of gaming while streaming. It is the Ryzen 3950x with 16c/32 threads and a TDP of 105w, they also announced the NAVI GPU which is the RX 5700 and RX 5700 XT but we will talk about that later on.
Back to the Ryzen APU's, the Ryzen 3 3200G and Ryzen 5 3400G is still based on a Zen+ architecture which means they're still using a 12nm architecture unlike the other Ryzen 3000 CPU's that has a 7nm architecture. And one downside of that is, it lacks the support for the new PCIe Express Gen 4.0 technology.
Both Ryzen APU's also received a bump on CPU and GPU performance, for the CPU they got a 300mhz turbo frequency and 150mhz boost for the GPU on their Vega integrated graphics card.