New Ambient Lighting Products Expand iCUE Smart Lighting Ecosystem
FREMONT, CA, June 30th, 2020 – CORSAIR®, a world leader in high-performance gaming peripherals and enthusiast components, today announced the latest addition to the growing lineup of RGB ambient lighting products in the iCUE Smart Lighting Ecosystem, iCUE LT100 Smart Lighting Towers. LT100 Smart Lighting Towers are available as a starter kit featuring two aluminum towers each equipped with 46 brilliant fully customizable RGB LEDs, as well as an optional expansion kit for adding additional towers to your setup. LT100 Smart Lighting Towers bathe your room in immersive ambient lighting that enhances your visual and audio experience, creating large-scale light shows that can be synchronized with other iCUE RGB lighting products such as LS100 Smart Lighting Strips or CORSAIR PC components and peripherals.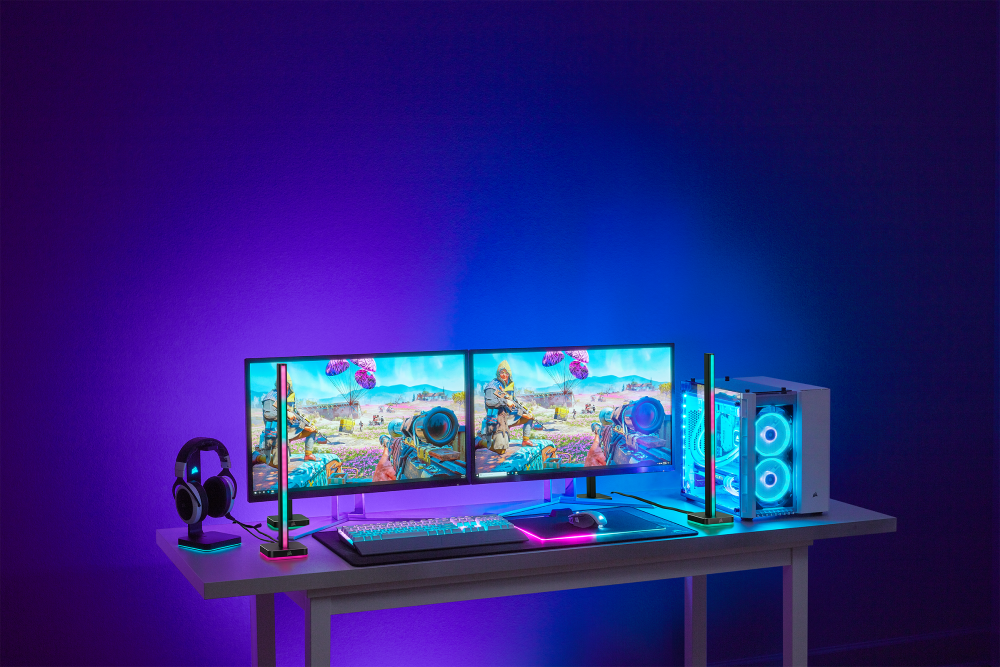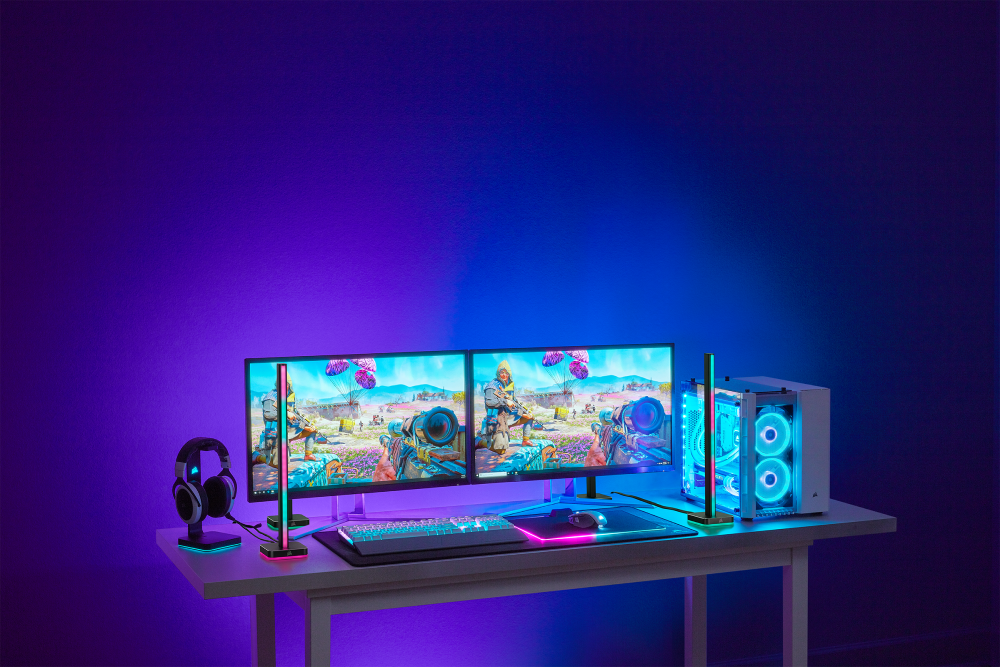 Each LT100 Smart Lighting Tower stands 422mm tall and shines with 46 RGB LEDs, with a reversible orientation that can be faced forward for brighter, more vivid lighting or backward for subtler illumination that plays off the walls of your space. When connected to your PC and CORSAIR iCUE software, the towers can match and diffuse the colors at the edges of your screen in real-time, bringing the action in games and media beyond the screen. LT100 Smart Lighting Towers can also be used as an audio visualizer to bring music to life, or be customized in iCUE with a nearly limitless combination of colors and effects for your own unique lighting setup.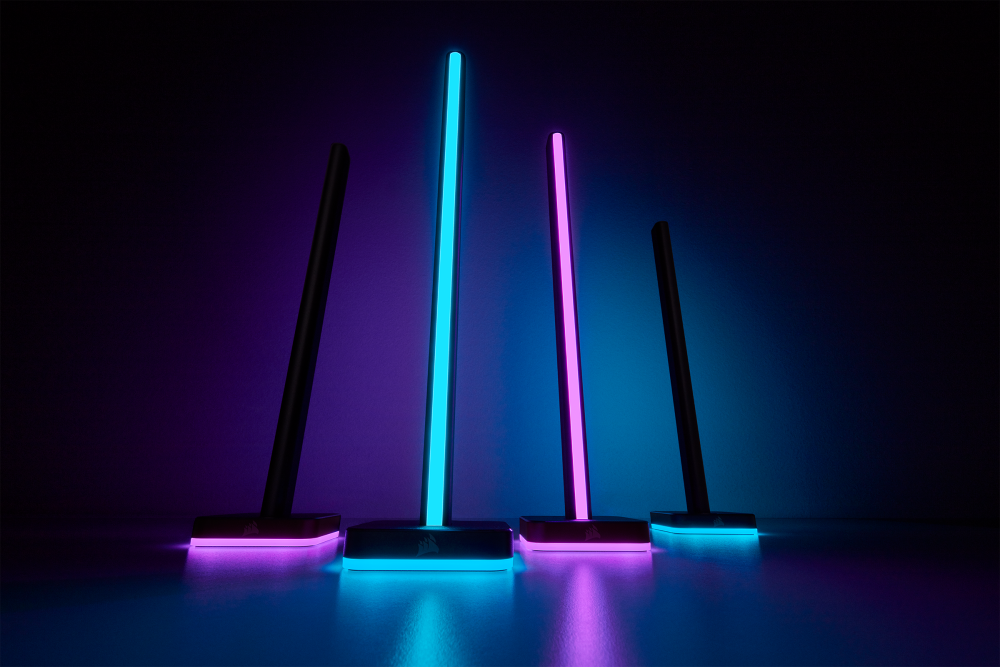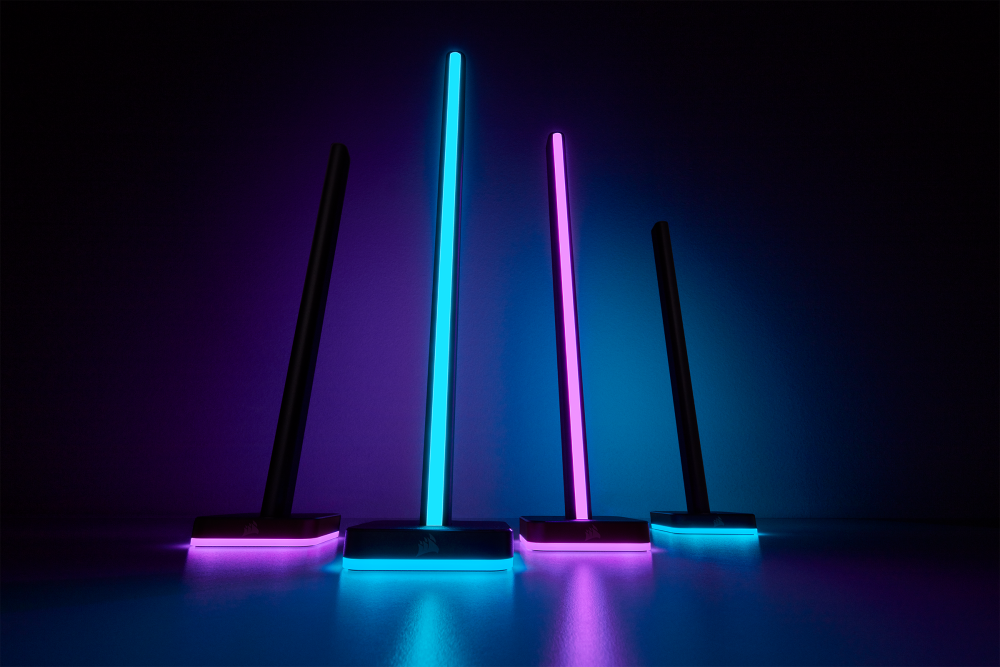 Even without connecting to software, LT100 Smart Lighting Towers provide vibrant illumination immediately out of the box with 11 preset lighting profiles that can be cycled through at the push of a button. The starter kit also includes a removable headset rest which enables a tower to double as a convenient place to hold your headset when it's not in use. Each expansion kit offers one additional tower that easily connects to your existing towers, up to a maximum of four towers and an impressive 184 total RGB LEDs.
With the addition of LT100 Smart Lighting Towers, the iCUE Smart Lighting Ecosystem can turn any room into an immersive and spectacular symphony of color.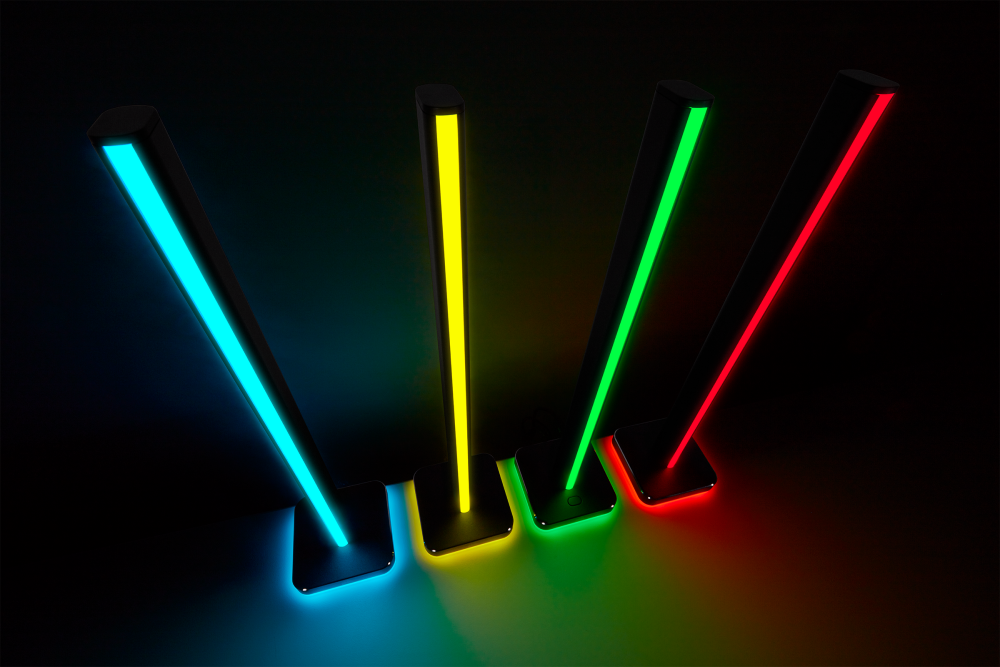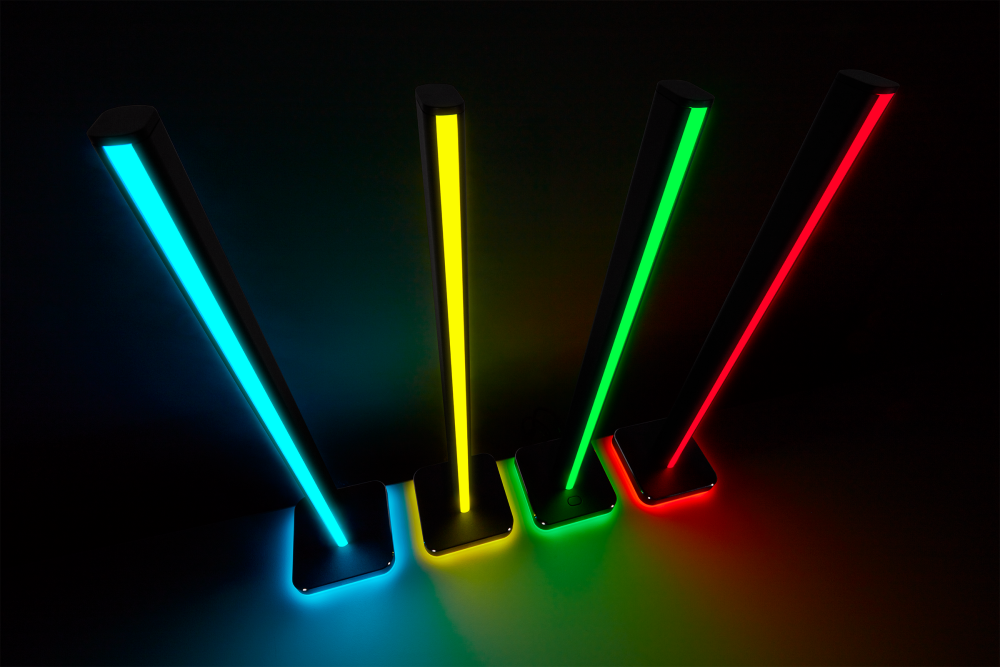 Availability, Warranty and Pricing
The CORSAIR iCUE LT100 Smart Lighting Towers Starter Kit and Expansion Kit are available immediately from the CORSAIR webstore and the CORSAIR worldwide network of authorized retailers and distributors.
The iCUE LT100 Smart Lighting Towers Starter Kit and Expansion Kit are backed by a two-year warranty, alongside the CORSAIR worldwide customer service and technical support network.
Web Pages
To learn more about CORSAIR iCUE LT100 Smart Lighting Towers, please visit: http://corsair.com/lt100-rgb-lighting-towers
For a complete list of all CORSAIR iCUE Smart Lighting Ecosystem products, please visit: http://corsair.com/ambient-lighting
About CORSAIR
Founded in 1994, CORSAIR has grown from pioneering the high-performance DRAM market into one of the world's leading providers of high-performance gaming and streaming products. CORSAIR offers a complete range of products to equip gamers, enthusiasts, and esports athletes, including mechanical keyboards, precision gaming mice, wireless headsets, premium PC components, and the CORSAIR ONE fully-integrated gaming PC. With a company-wide commitment to quality, innovative design, advanced features and high-performance, CORSAIR products have won thousands of media and industry awards, earning their place in gamers' hands and PCs following years of development and engineering by a team dedicated to building great products that they themselves would want to use.
In 2018 CORSAIR acquired Elgato Gaming, a manufacturer of streaming products. In 2019 CORSAIR acquired Origin Computers, a manufacturer of custom high-performance gaming PCs and laptops, and SCUF Gaming, an innovator and creator of high-performance gaming controllers.
Copyright © 2020 CORSAIR Components, Inc. All rights reserved. CORSAIR, the sails logo, and Vengeance are registered trademarks of CORSAIR in the United States and/or other countries. All other company and/or product names may be trade names, trademarks, and/or registered trademarks of the respective owners with which they are associated. Features, pricing, availability, and specifications are subject to change without notice.