Recently, I reviewed the first ever NOX brand here in WMD Tech. The NOX Stella NS9 Optical Gaming keyboard, and now we will be checking out another NOX gaming peripheral the NOX Black Hole 7.1 Gaming Headset.
Special thanks to ZIOTAC for sending this item for review. Ziotac is a South Korean company that exports Korean products and market them globally. They're a group of marketing professionals that creates new value in global marketing services.
FEATURES
NOX Black Hole 7.1 Gaming Headset is pack with a lot of features. For $40 you can get all the features needed for gaming or even for work. If you're a hardcore gamer or even a music enthusiast you might like this headset.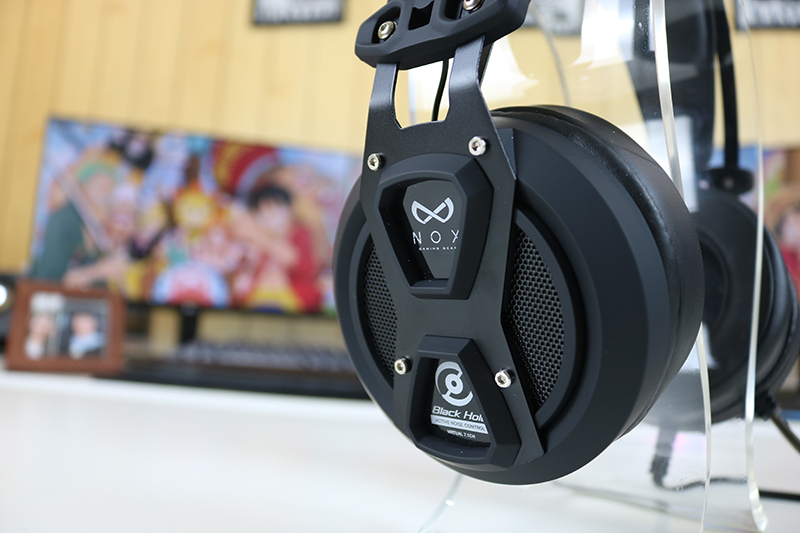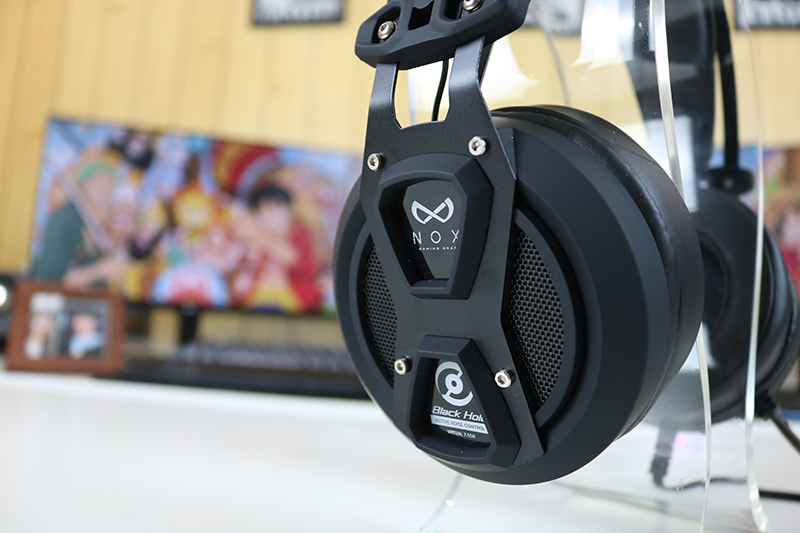 Active Noise Control – NOX Black Hole features 2 mics. The primary microphone is for the general voice input (voice + external sound input) and the secondary mic is for blocking the external noise.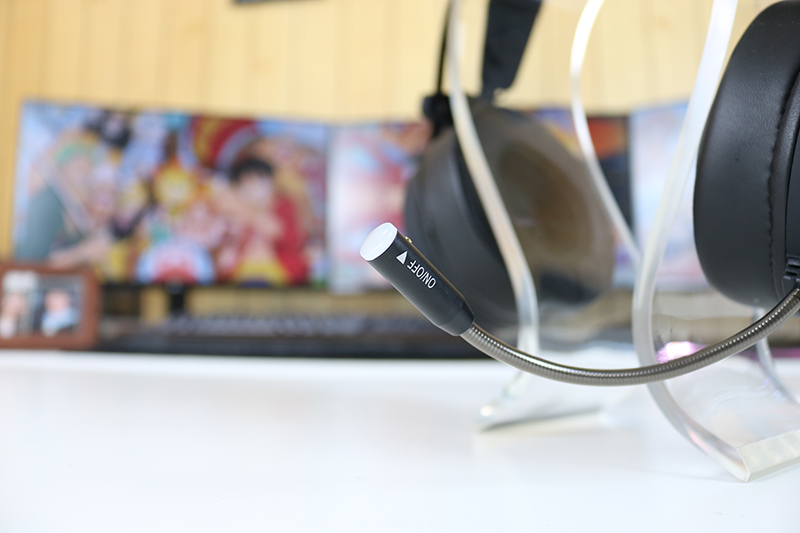 Vibrating Technology – Imagine a headset where you can control the vibration? Yes, NOX Black Hole has a button to turn on/off the vibration of the headset. The foam on the headset is made to provide solid vibration that gives great excitement when gaming or listening to music.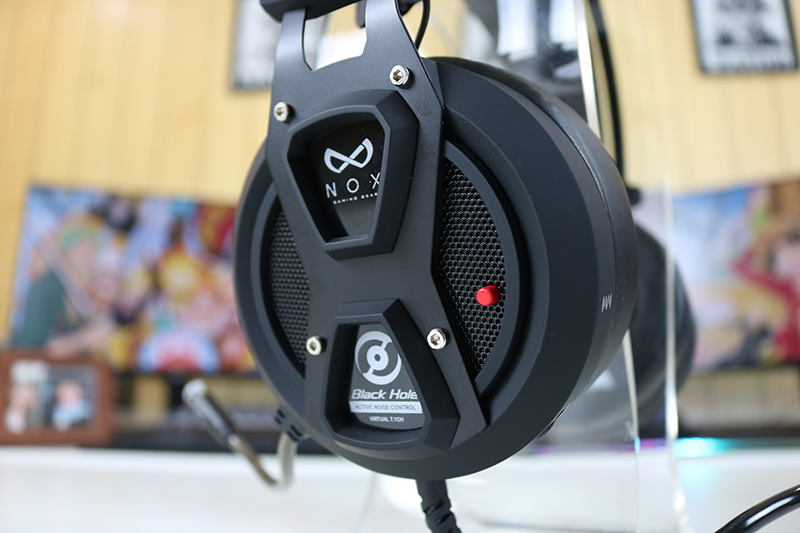 7.1 Virtual Surround & 50mm Neodymium – Combining these 2 features will provide solid gaming sound. 7.1 surround sound will let you experience and enjoy vivid field sound. Virtual 7.1 surround is 7 + 1 speakers (7 speakers and 1 woofer) that provide 3D sound. Along with the 3D surround, it also has a 50mm neodymium unit optimized for gaming sound. 50mm neodymium is a large speaker unit that utilizes high sensitivity output.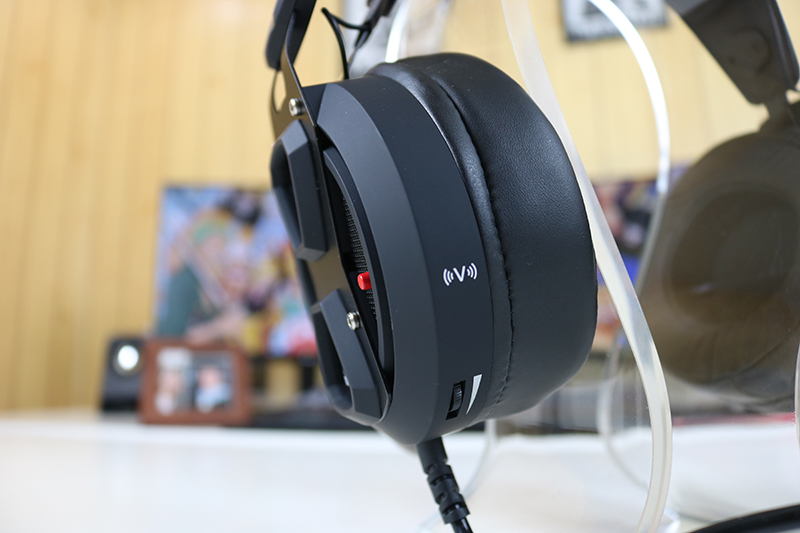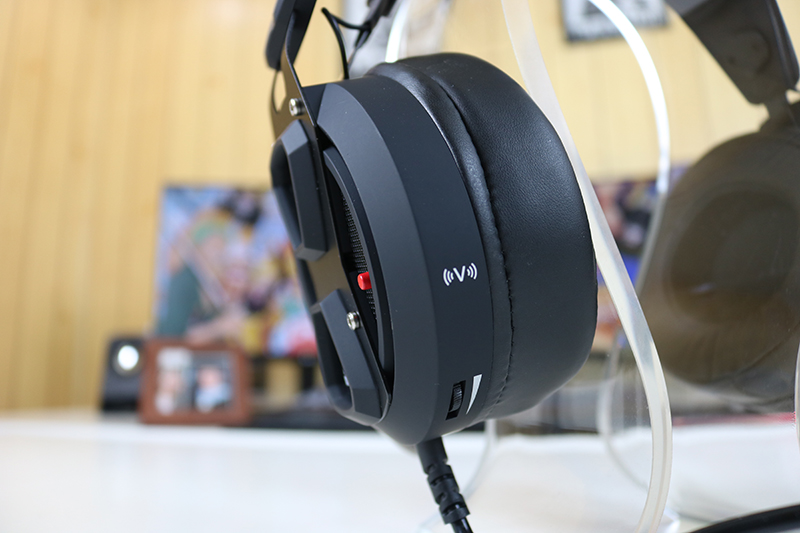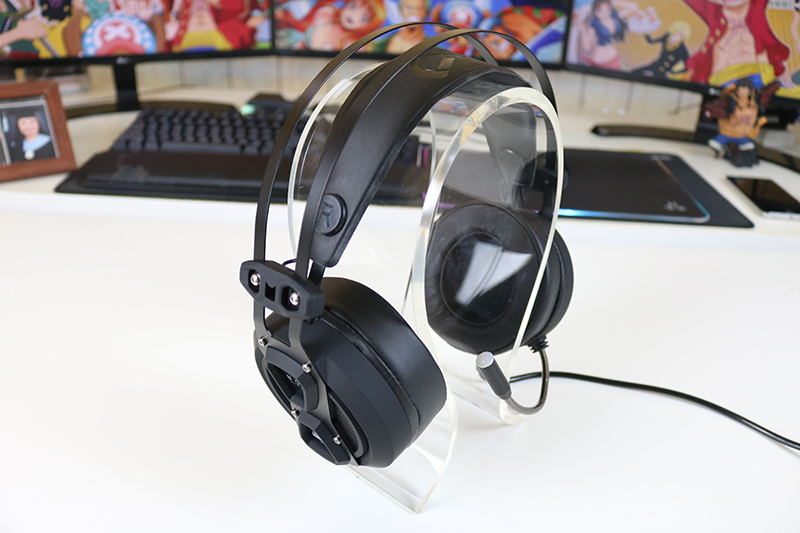 RGB LED – NOX Black Hole gaming headset also features RGB led unfortunately you won't be able to customize the lighting because there's no option for that in the software.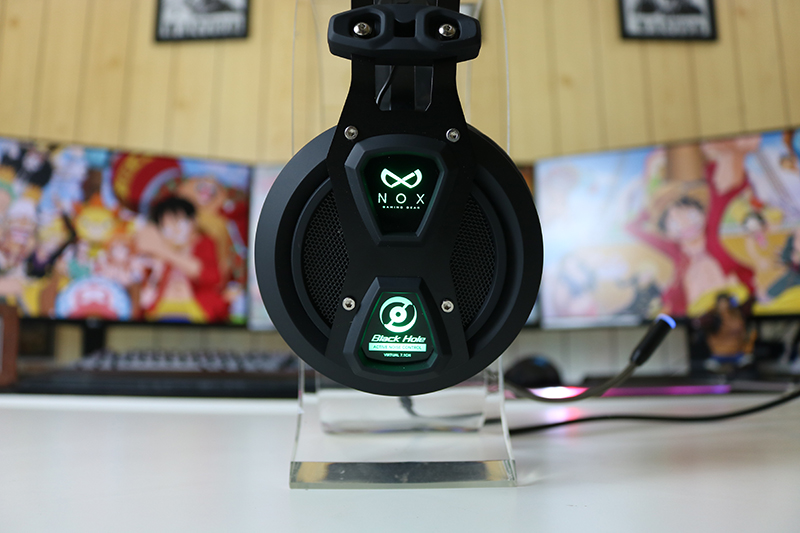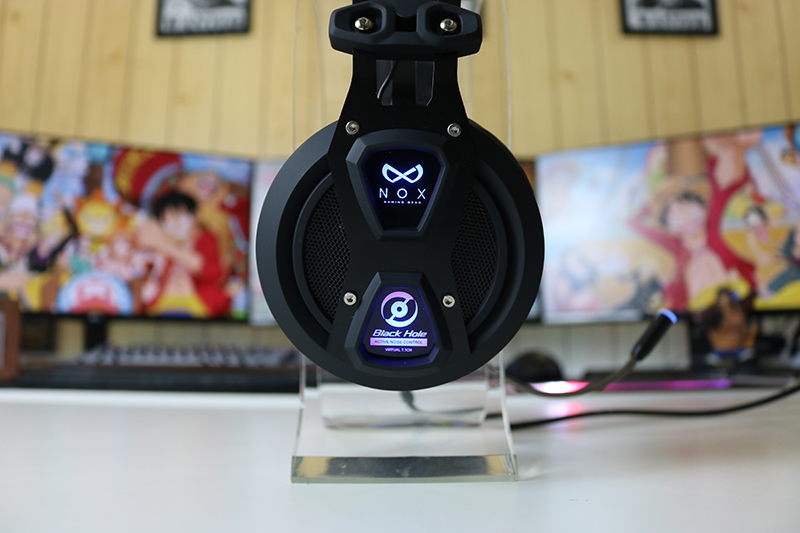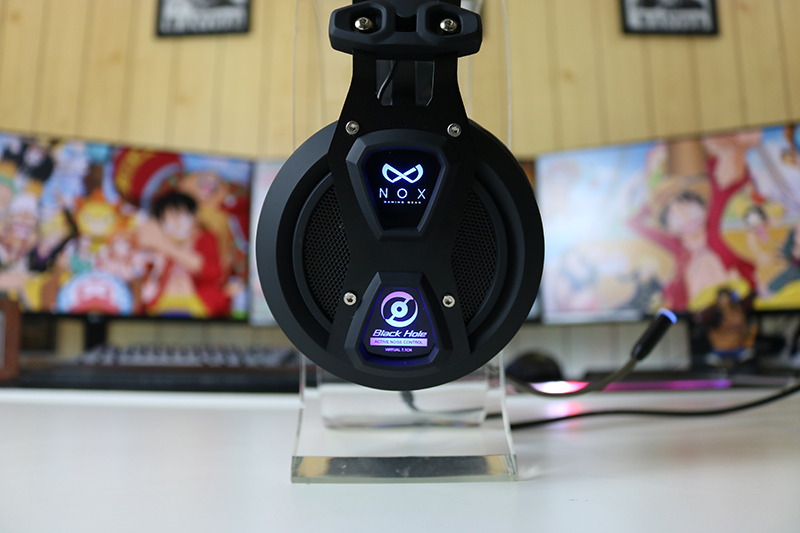 High Sensitivity Mic – NOX Black Hole features a high sensitivity microphone that provides clarity and accuracy in sound while gaming. It also provides voice modulation feature that allows you to use these 4 voice modulation features (Monster, Animal, Male, and Female).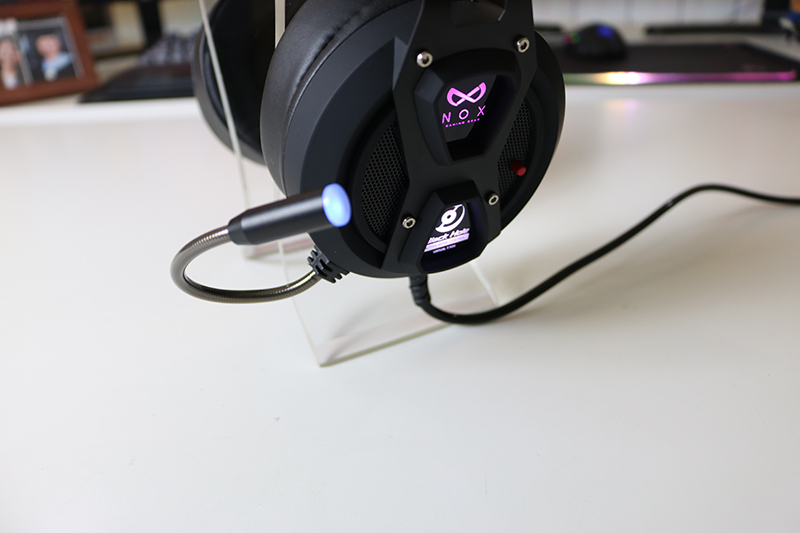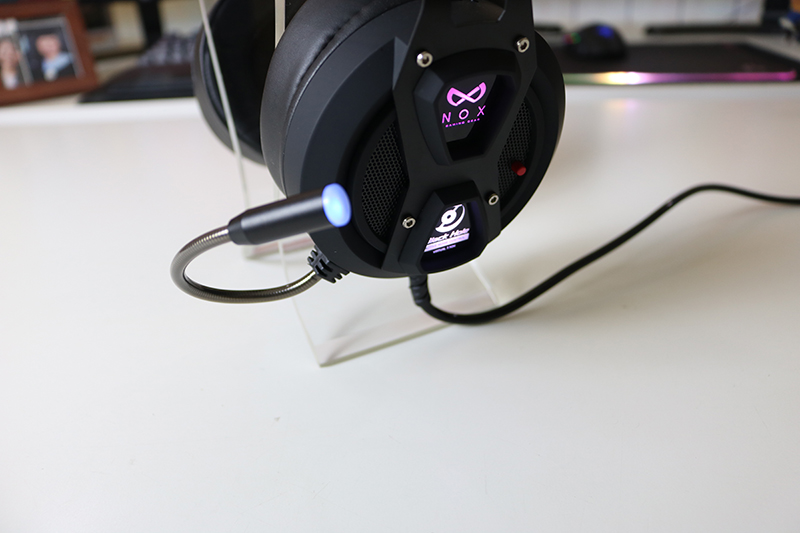 NOX Black Hole also features an ergonomic design for the best comfort for your head and ears. It also features an ultra light headset design but we will see if the ultra light feature doesn't strain your ears.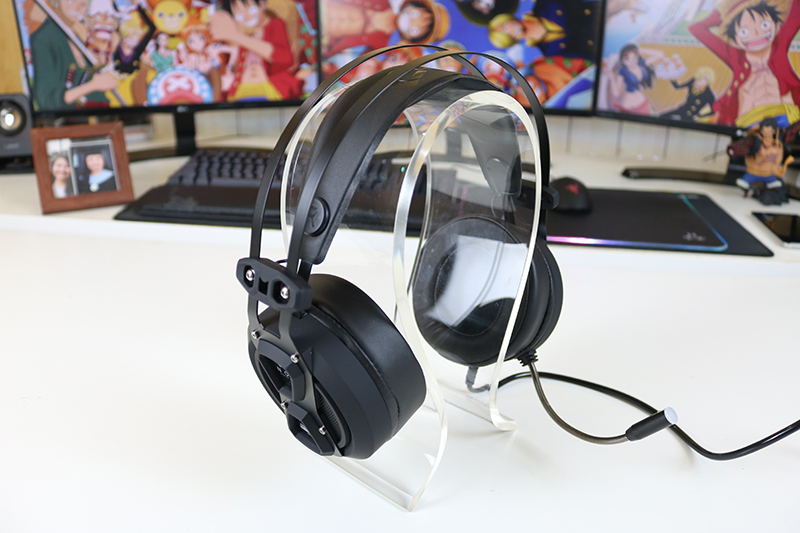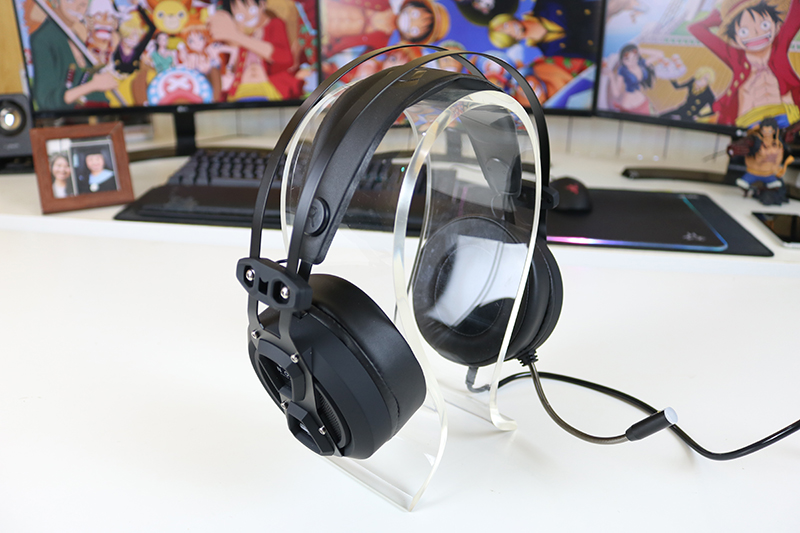 UNBOXING
Unboxing experience is pretty straightforward, we have our NOX Black Hole headset and a user manual which unfortunately in Korean Language.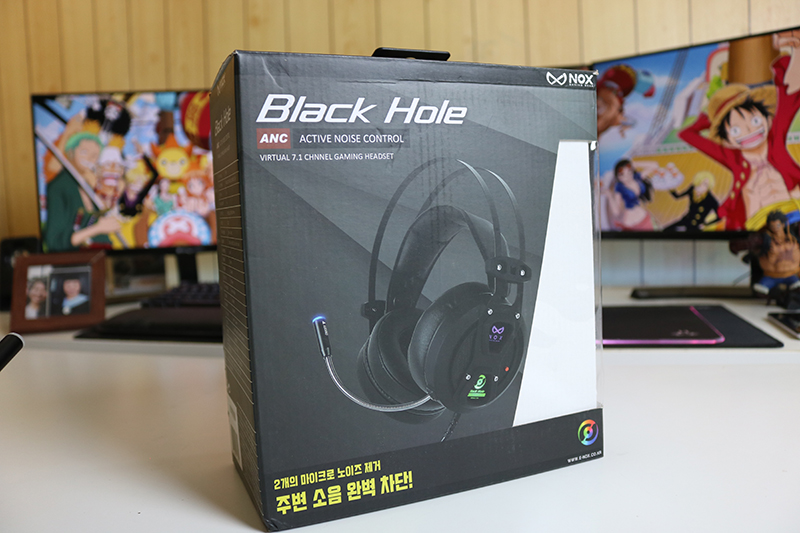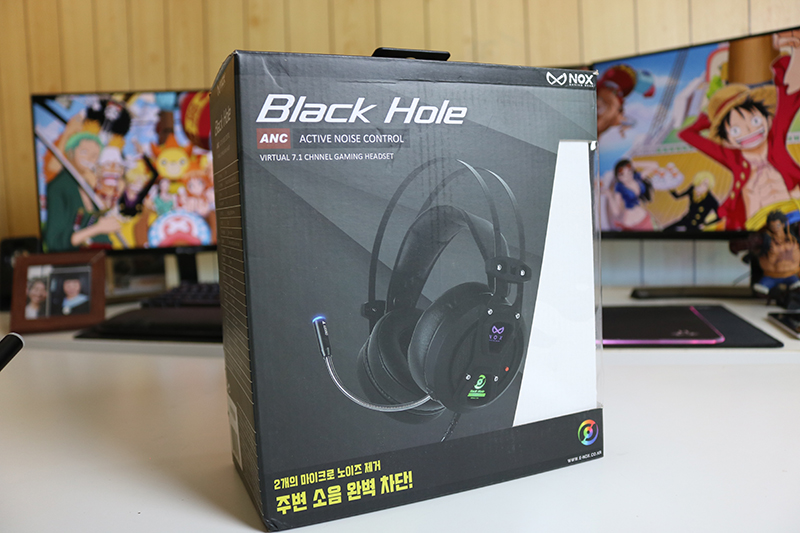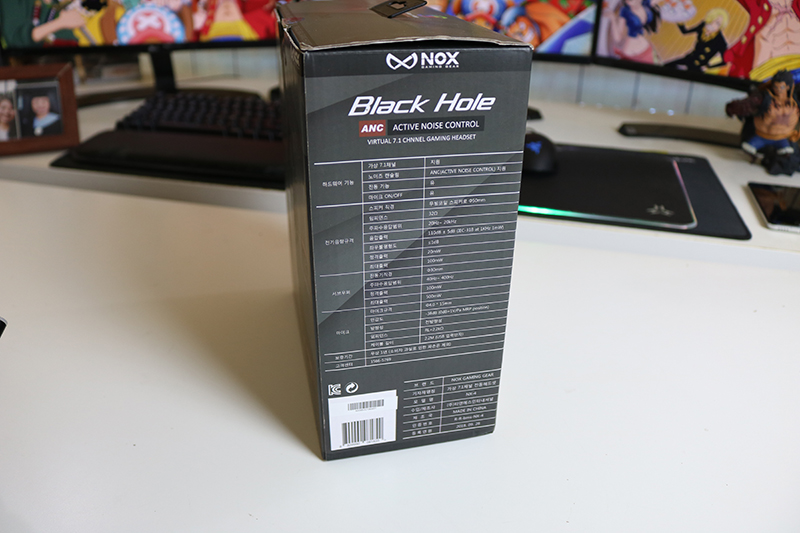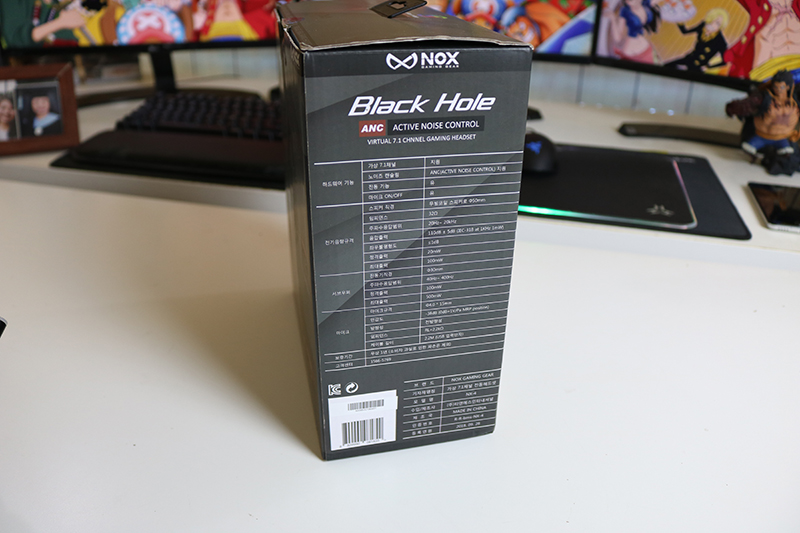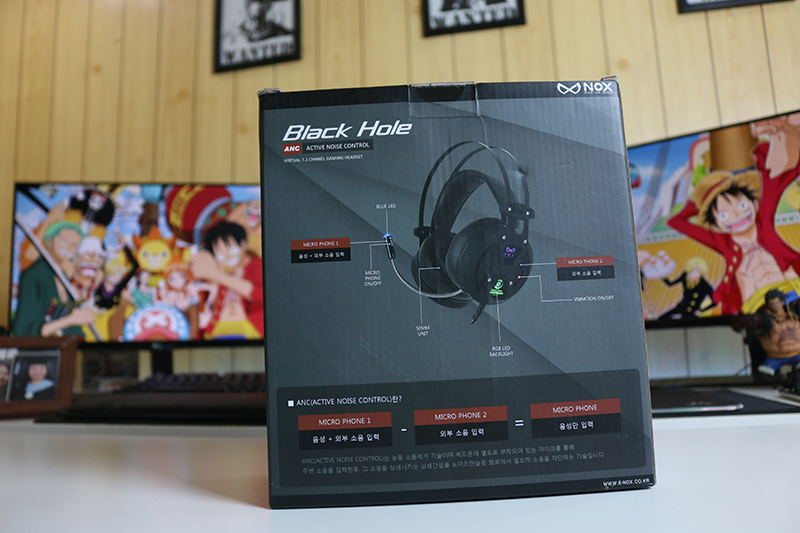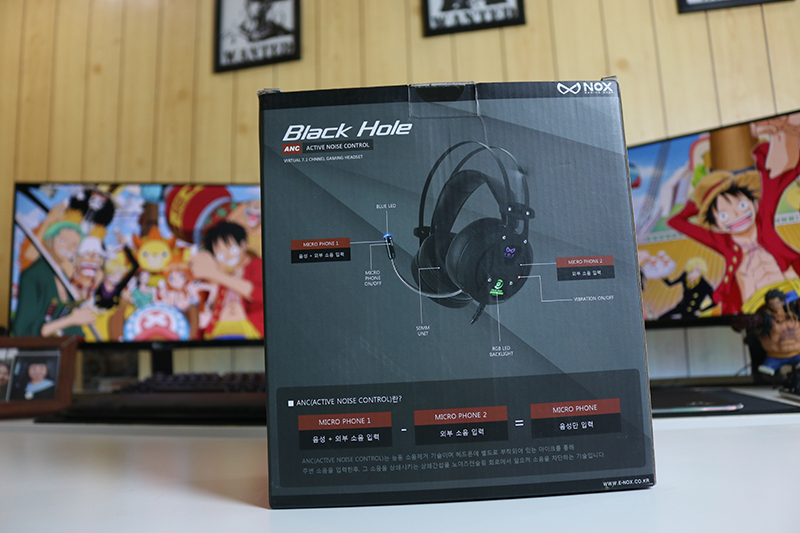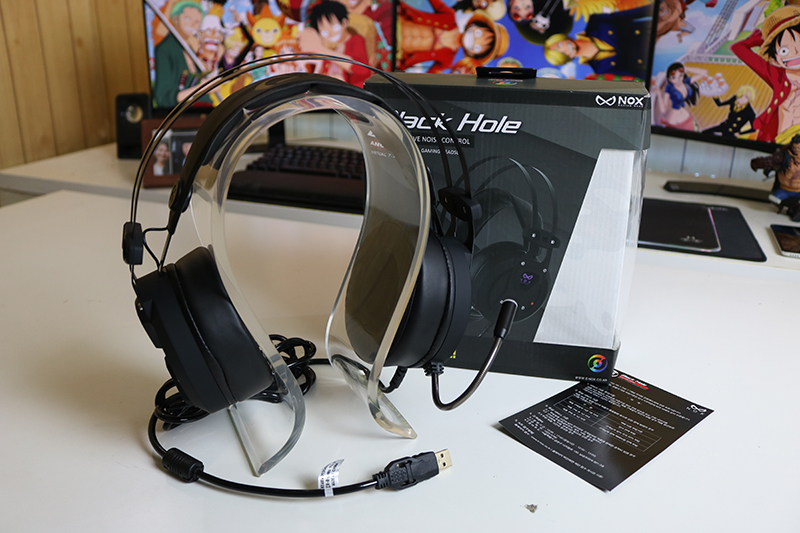 DESIGN AND STRUCTURE
With regards to the quality, design, and structure of the NOX Black Hole, you can say that this headset is a premium quality headset. For $40 you can get a solid ergonomic 7.1 surround headset with a solid thick foam for better gaming sound experience.
NOX Black Hole has a metal headband with minimal adjustment to it. The earcup has a solid thick foam which is pretty good and will provide solid isolation of the sound.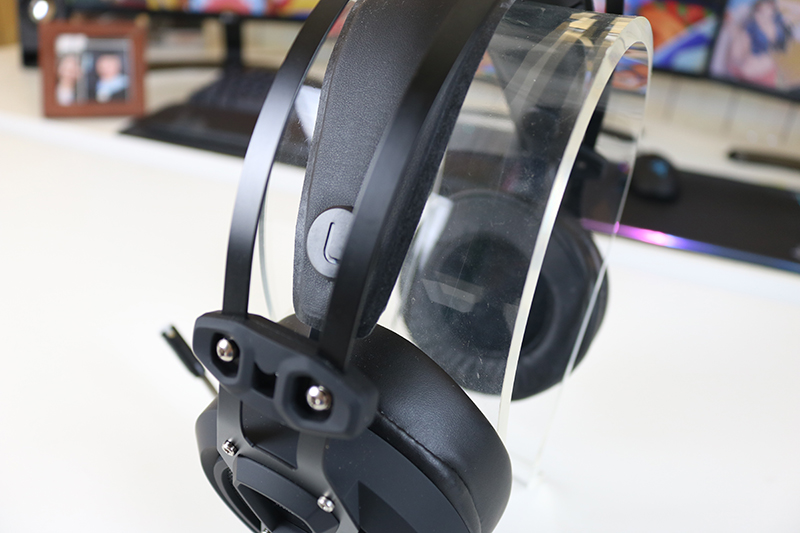 As for the microphone, as I said it has 2 different mics the primary microphone has a bendable metal coated with rubber plastic with an on/off button on the mic. It also has an RGB led on the tip of the mic.
NOX Black Hole also has a lot of buttons in it, like the button to turn on/off the vibration, on/off button for the primary mic, and a scroll wheel for the volume levels.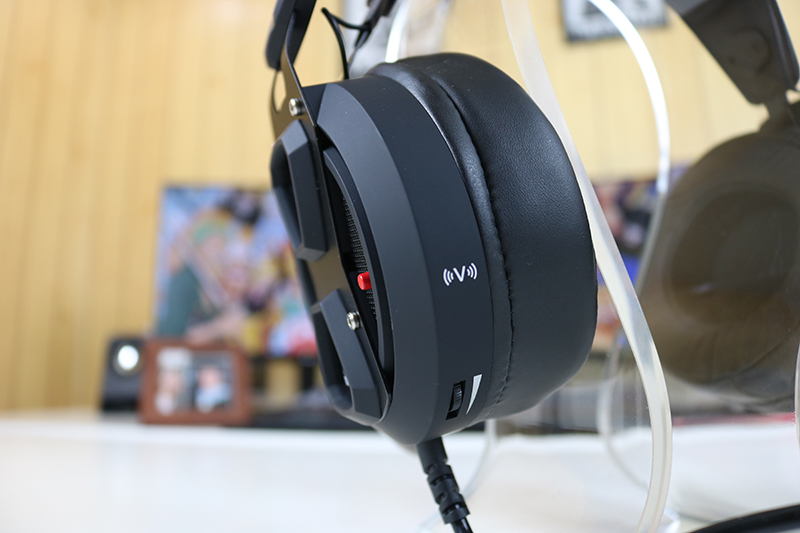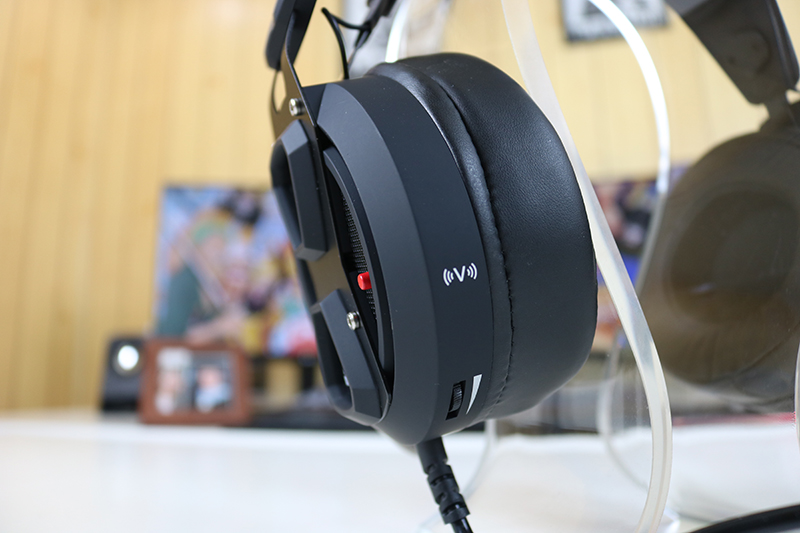 RGB LED on both sides of earcups are also good but you can't also customize that there's no option in the software to customize the lighting mode or the color. The lighting mode is Color Cycle.
Unfortunately for the cable, it's a non-braided cable but the cable is quite thick and not cheap. It also has a Gold Plated USB which is a bonus.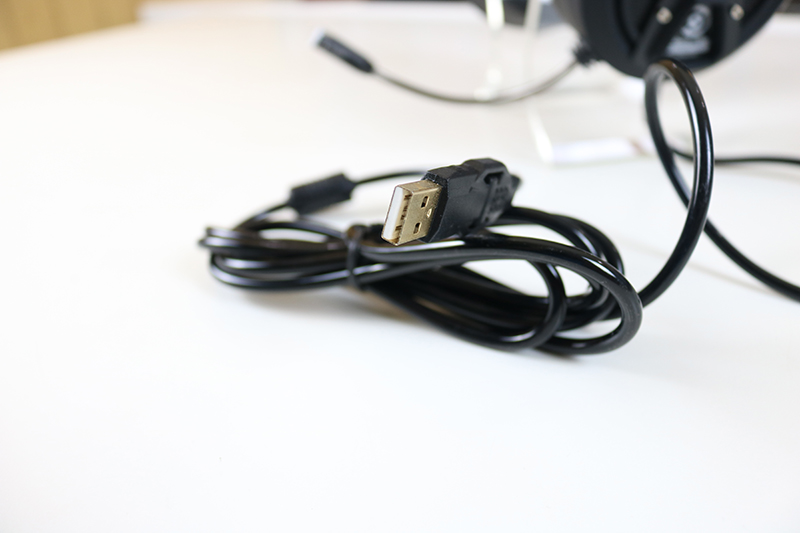 PERFORMANCE
I've been using this headset for almost a week now, you can't deny that the sound is really great and good for gaming as well as for work. I'm using this for my editing works and for gaming and it sounds good. You can even hear the slightest sound of footsteps especially on FPS games and you can clearly hear some background noise if you're using this for editing works or recording.
As it performs really well the sound level is also good. At the max level, the noise level (dB) is quite loud you can even hear the sound if you set the level at 100% without putting the headset on. However, putting this headset on a high noise level might not be good for your ears as the noise level is extremely solid you need to adjust the sound based on your preferred noise level.
Vibrating feature is also a bonus but sometimes its quite annoying when gaming, but luckily we can turn that off by using the on/off button especially made for vibration. However, this headset is extremely good for music and productivity like editing movies or music and will give that immersive sound experience.
Focusing on gaming performance, nothing to say about this headset. Its really solid, the sound is great, it gives you that immersive 3d sound experience and you can experience a whole new level of gaming sound. You can even hear the footsteps of your enemies meters away from you (especially on Apex or PUBG) or even the skill sound of your enemies while gaming (like on LOL or Dota 2).
SOFTWARE
For the software, you can download the equalizer software on their website. As for the software interface, there's nothing special on it and its very straightforward. You can only control the profiles, volume for the headphones and the mic. You won't be able to customize the RGB with the software and it lacks some other features that you might need like mic boost and equalizer.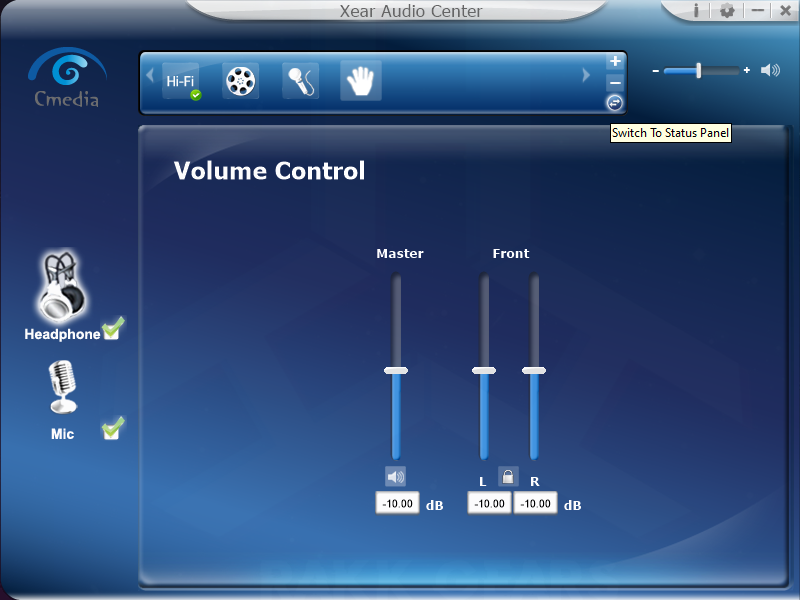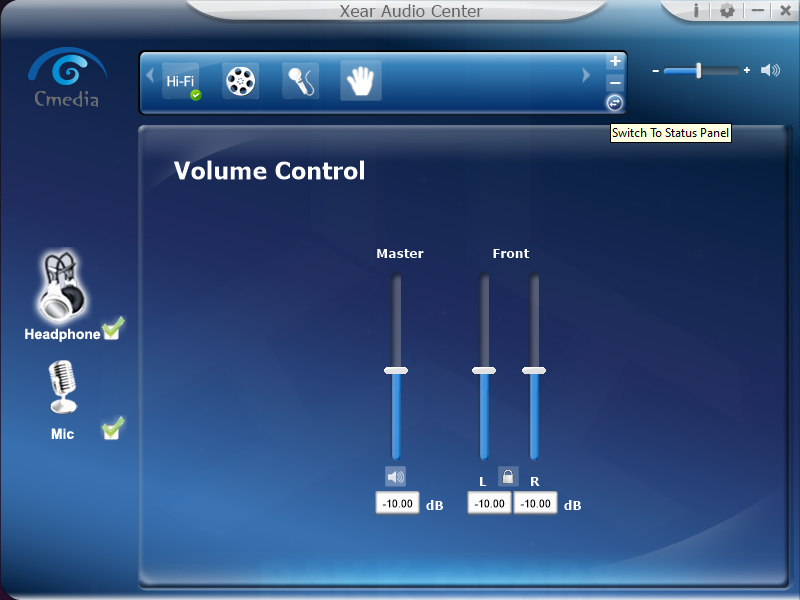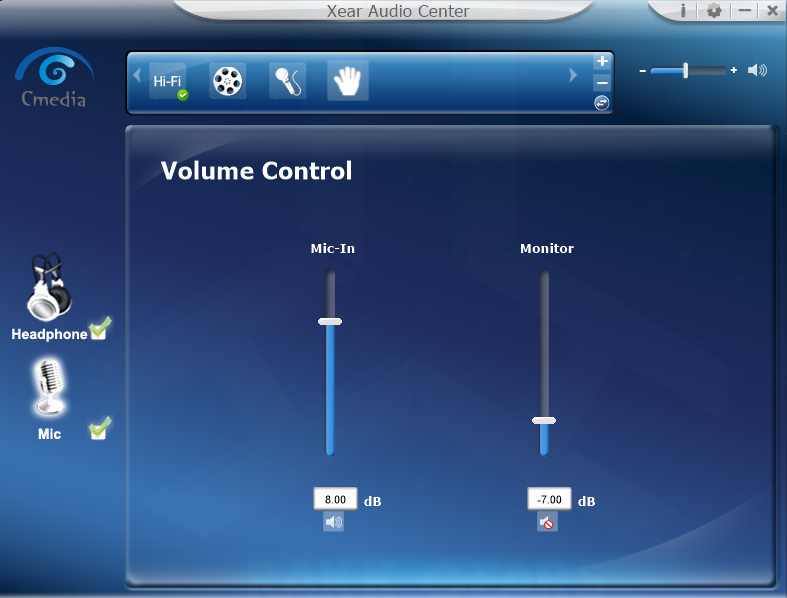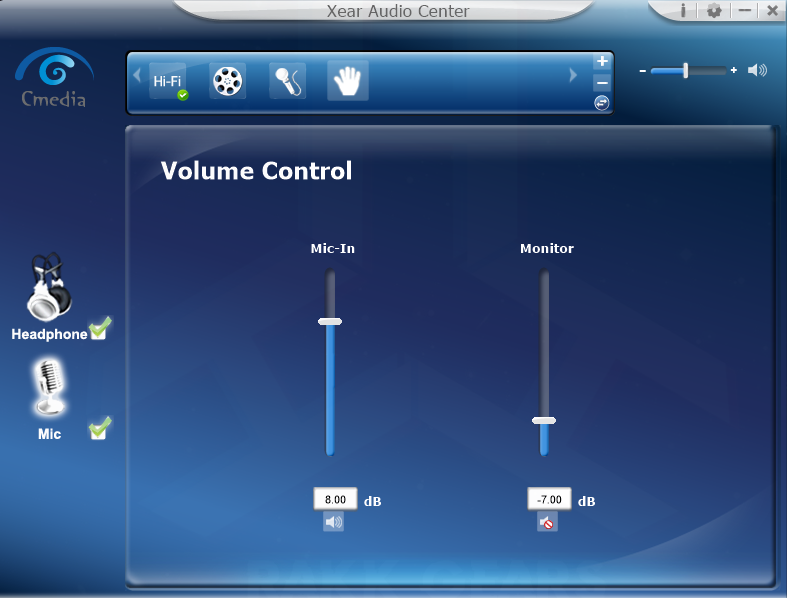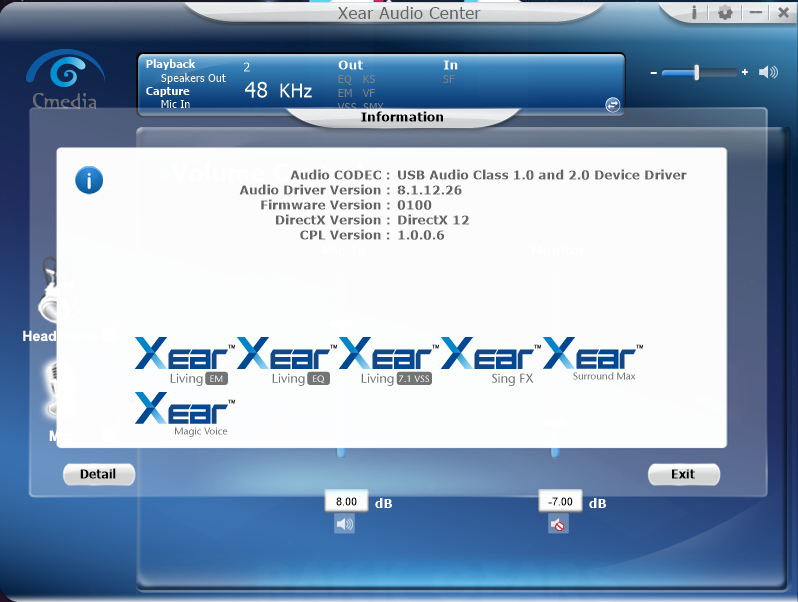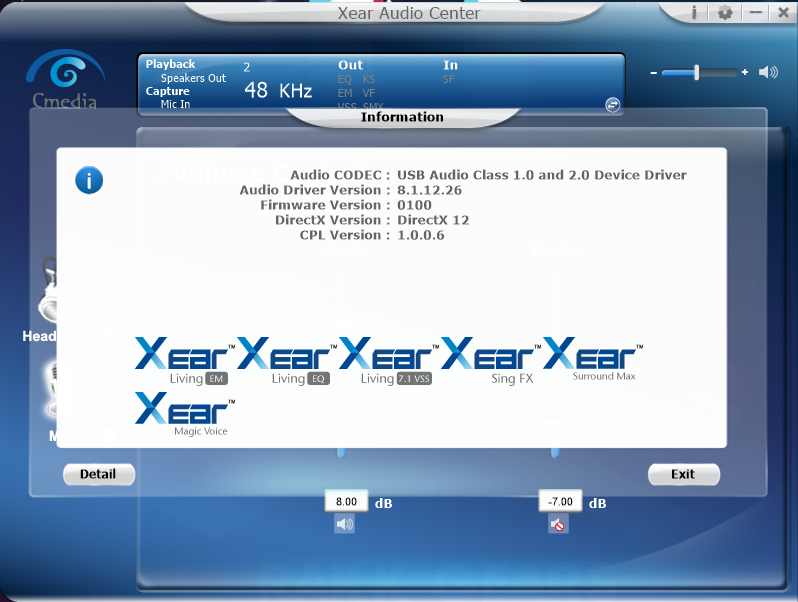 PROS
superb quality of sound
solid quality
7.1 surround feature
RGB led design
thick foam for maximum comfortability
vibrating technology w/ on/off button
dual mic system
ANC (active noise control)
pack with a lot of features
solid for gaming/productivity
CONS
non-braided cable
extremely loud noise level
a bit heavy
software is very straightforward and too simple
availability is limited (available on Amazon and eBay only)
if you're in a tropical country like the Philippines, the thick foam may get you sweaty when you use it for a long period of time
To summarize our review on the NOX Black Hole gaming headset, for $40 you can get all the features needed for a gaming headset. ANC, solid 3d surround sound, vibrating technology, RGB design, comfortable earcups, and premium quality for a fair price. This is one of the best 7.1 surround headset I've tested so far and will be using this as one of my daily device for work/gaming. Again availability is one of the major issues as it's only available on Amazon and eBay.