Special thanks to NVISION Philippines for providing this awesome monitor. Now we will see how the NVISION GT27R18 performs on the 144hz 27″ category.
Lazada – https://bit.ly/3dy7hkU
Specifications:
27″ Gaming Curved Monitor (Version 1)
1920×1080 Full HD
144hz Refresh Rate
4ms Response Time
16.7m Color
220 cd/m Brightness
3000:1 Contrast Ratio
Samsung VA PANEL
Backlight Features
Nvidia G-Sync compatible using DP Cable
AMD Free Sync compatible using DP Cable
HDMI and Display Port
Price & Availability
GT27R18 is currently priced at 9500 in PC Hub, you can also buy this monitor via NVISION's Facebook page.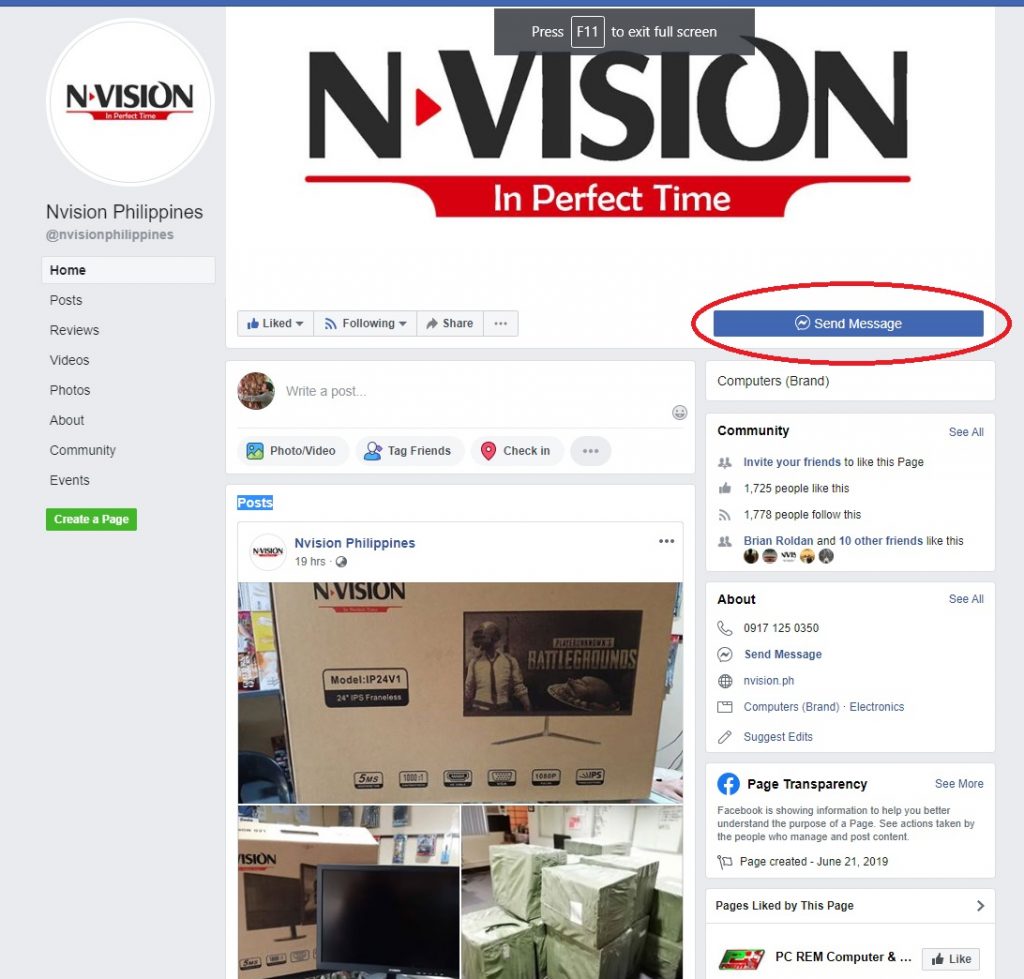 Features
At the back, we have a 3 led that serves as the backlight however it is not RGB. You can only turn it on or off via OSD function named BACKLIGHT.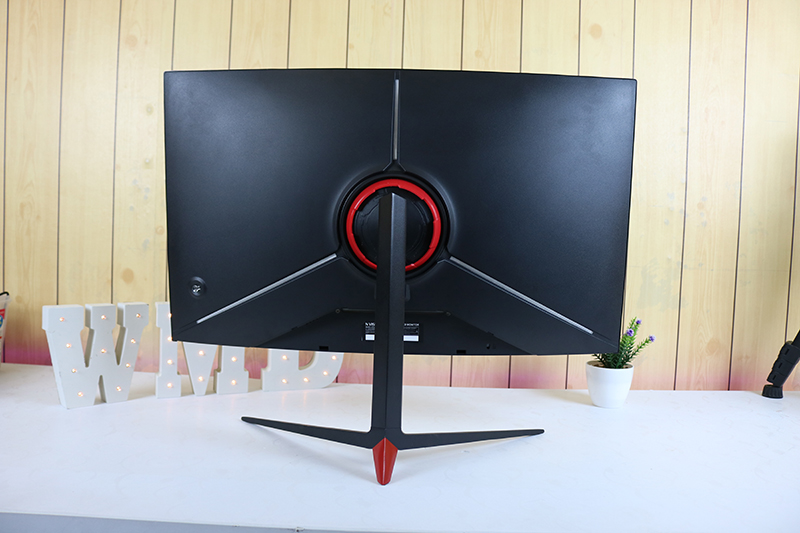 Another feature is the EcoMode, HDR, DCR and Overdrive. These features help you balance the contrast, brightness and colour temps of the monitor.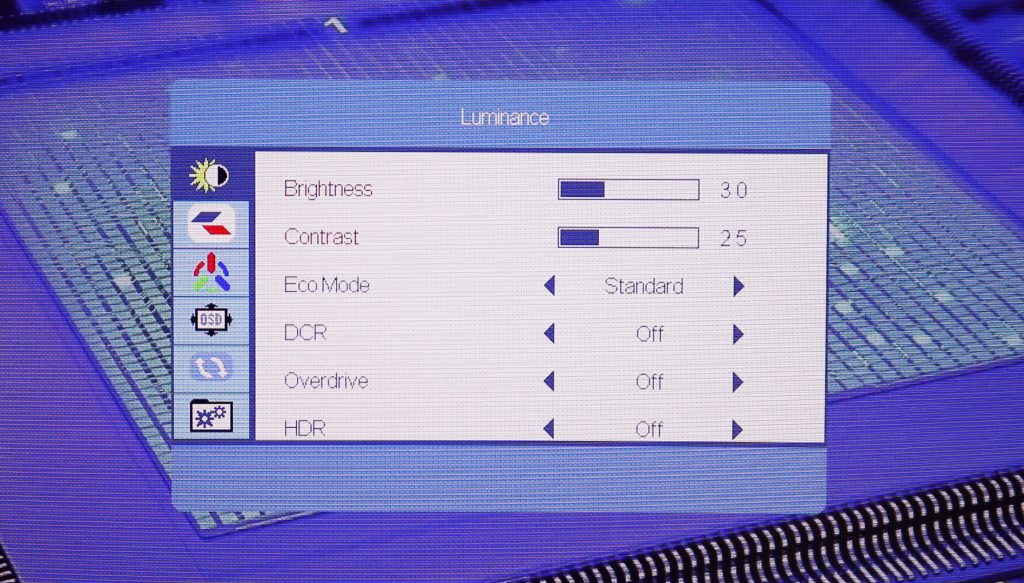 Lastly, the Freesync option on the OSD menu as well as the G-sync feature via NVIDIA driver. These 2 options can be used to provide a better gaming experience. However, take note that you need to use a display port cable in order to use these features.
Build Quality
The overall build quality of the GT27R18 is really solid and sturdy. You have a v shape metal stand.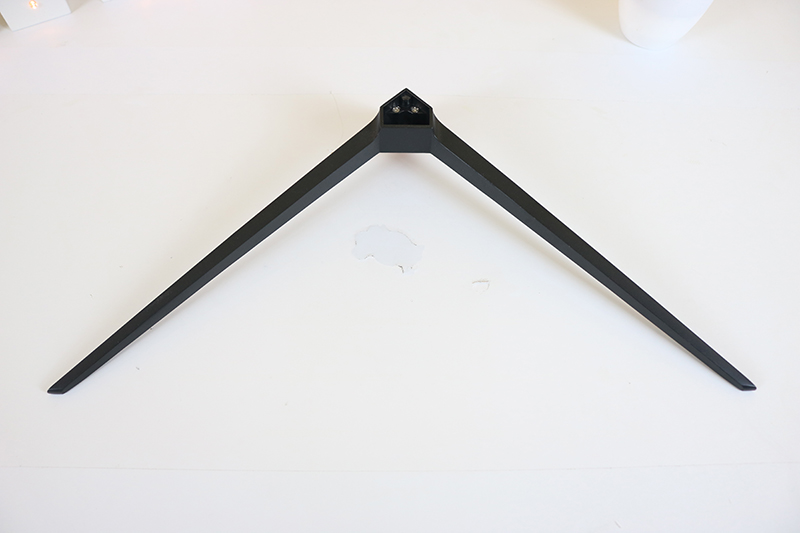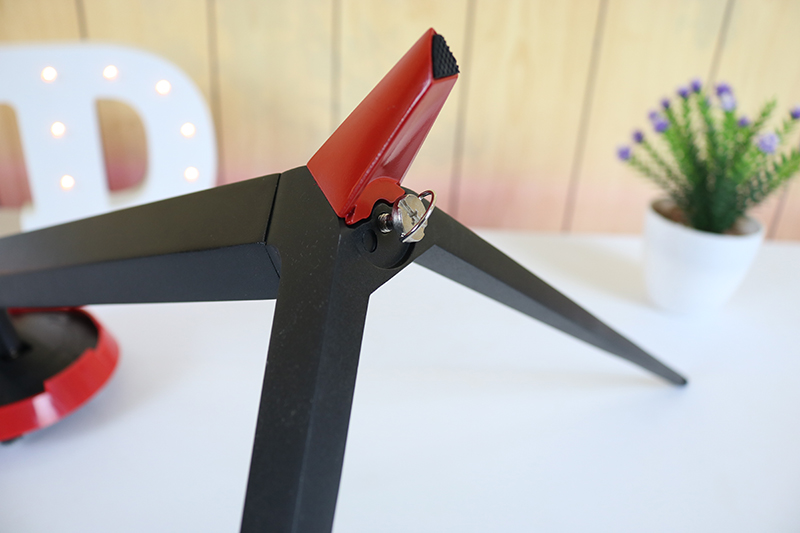 NVISION's own mounting bracket for the body of the stand.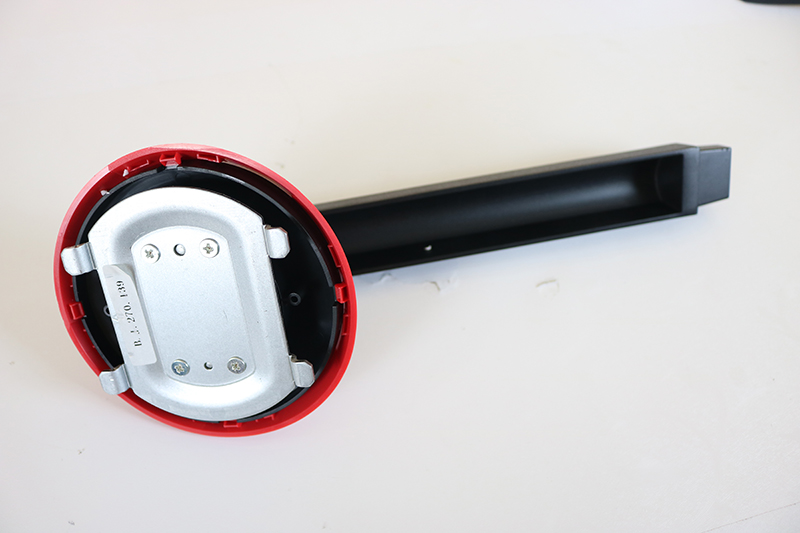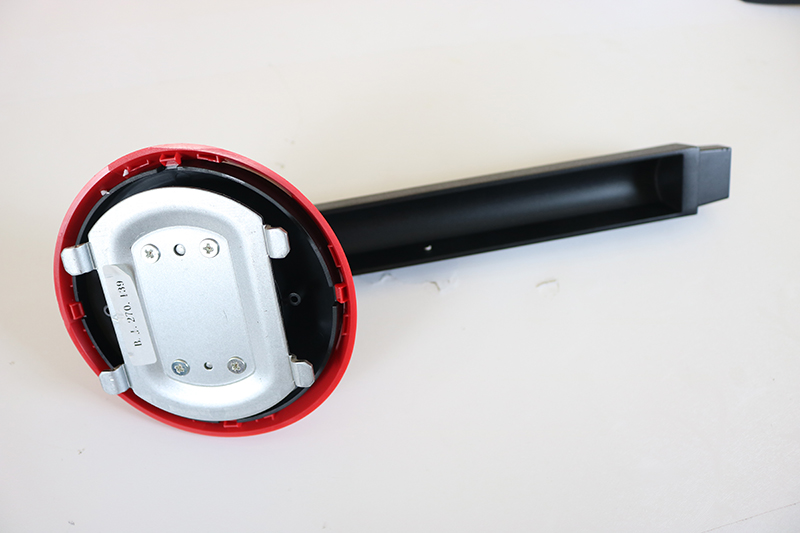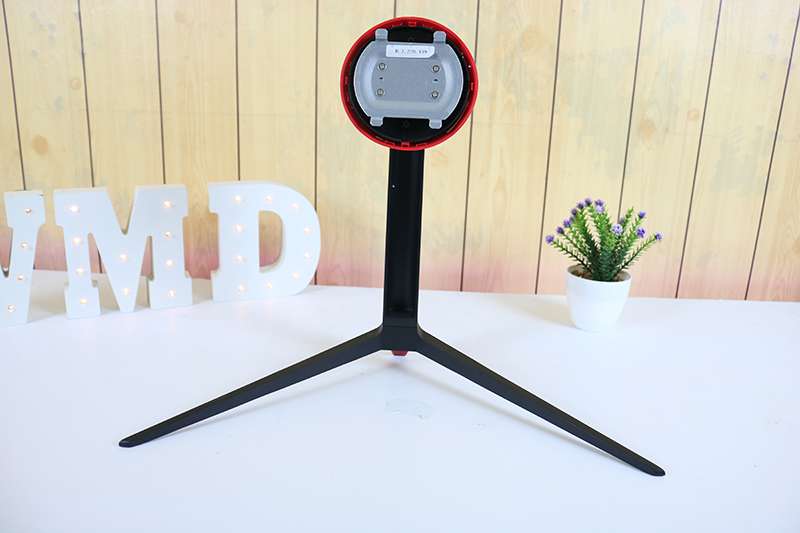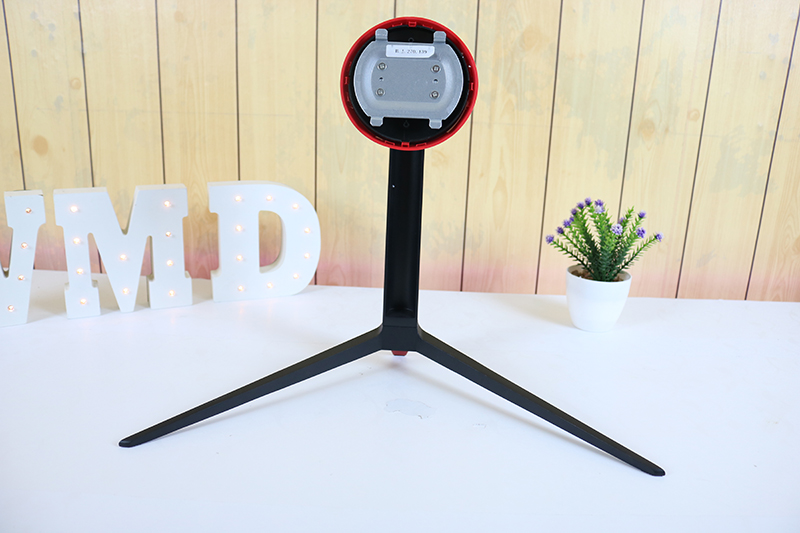 GT27R18 has a VESA mount support and also comes with a free wall mount bracket.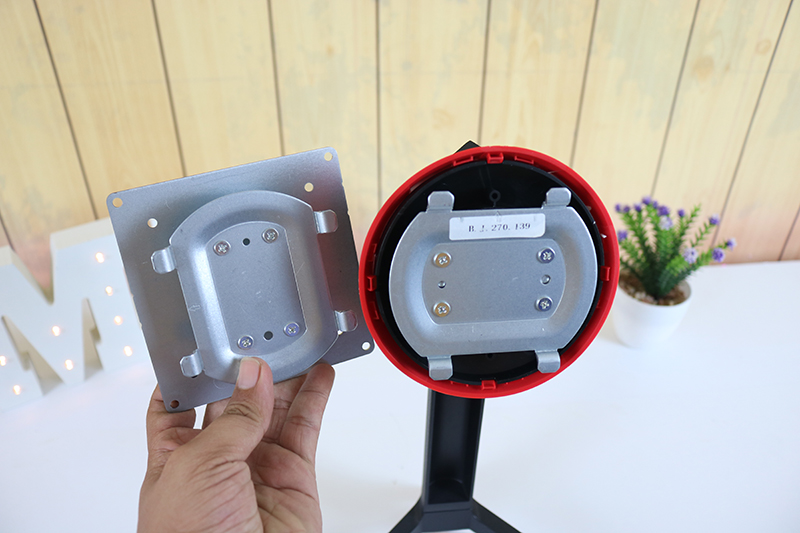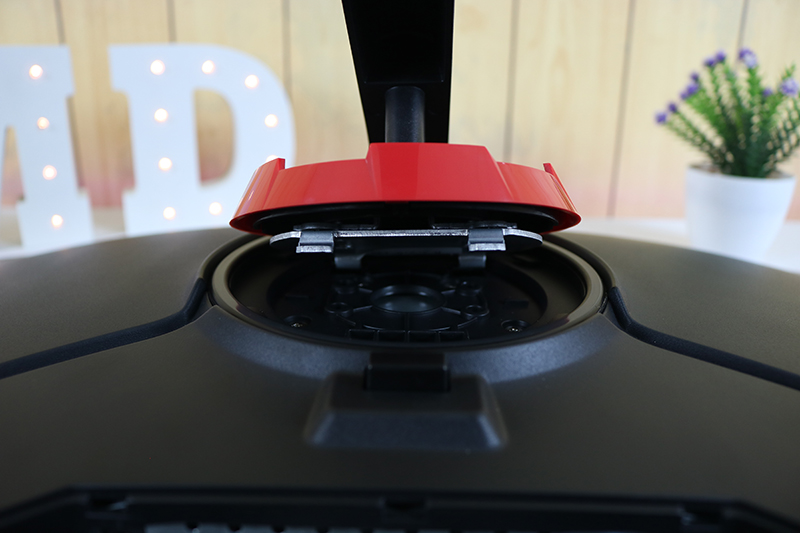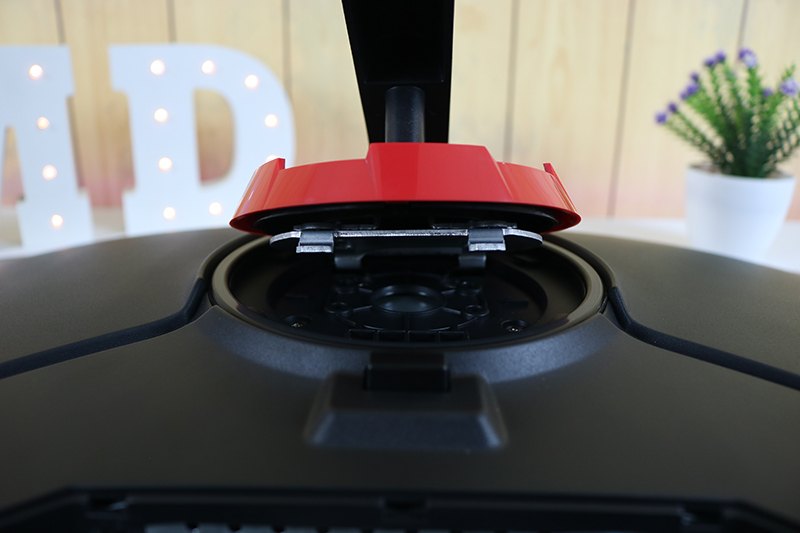 The body of the panel is also well secured.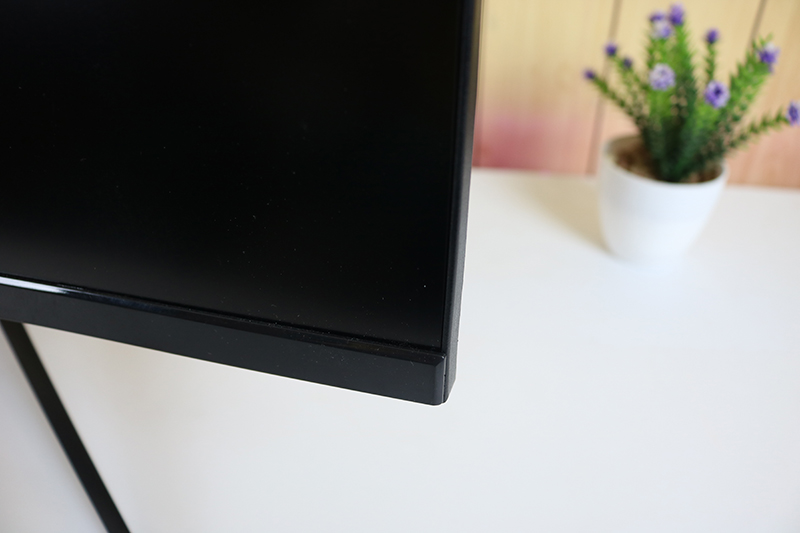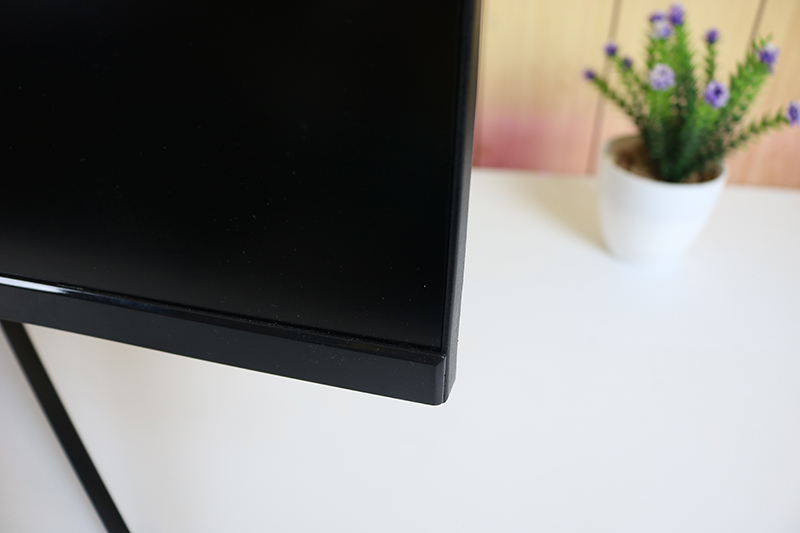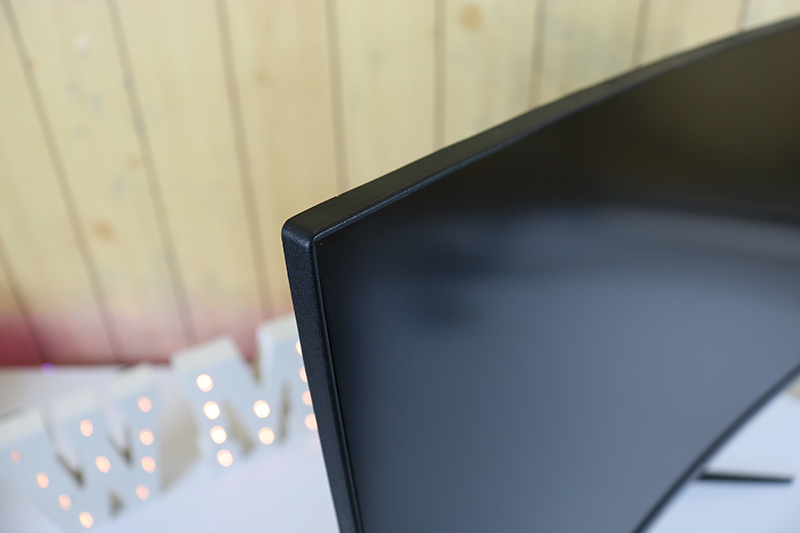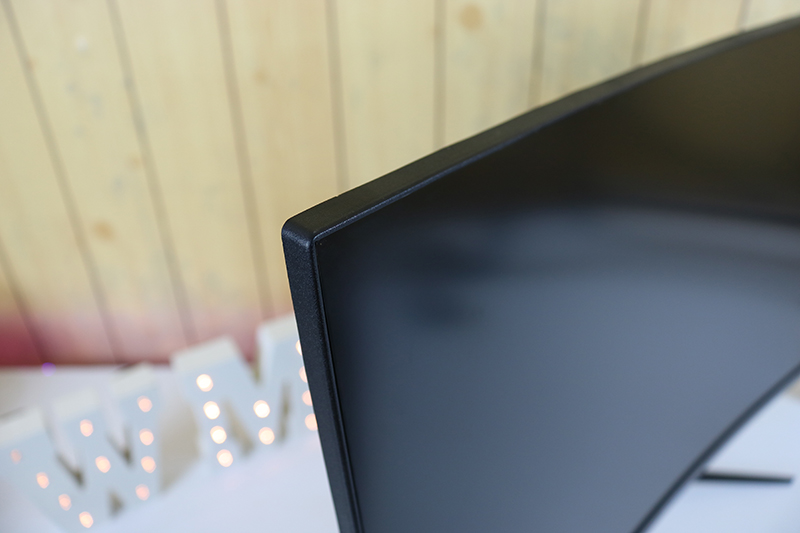 At the back, you have power, DP, HDMI and USB port. There's also an audio jack if you want to connect a speaker through the monitor.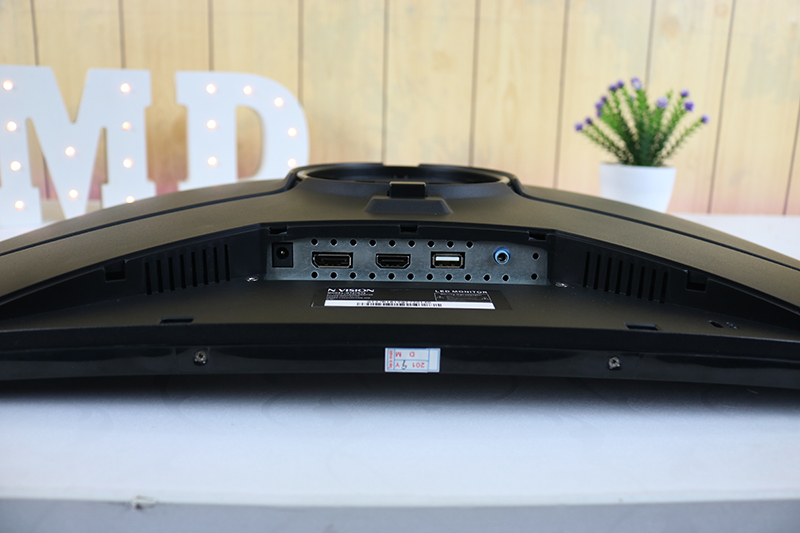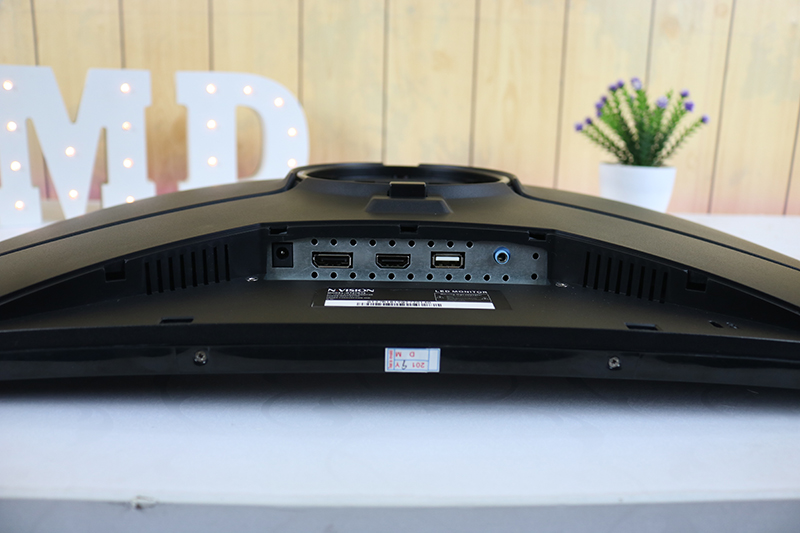 Viewing Angle / Colours
Colours are really good since this is a Samsung VA panel, however, there's no stated sRGB or NTSC rating on the specification.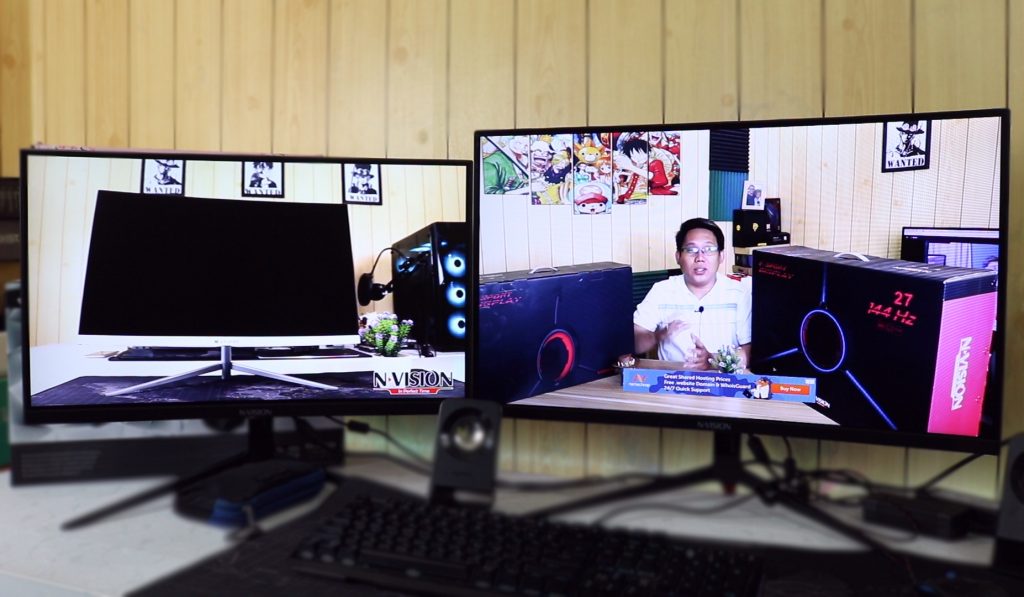 Viewing as expected there are some colour shifting in the middle and other parts of the monitor if you're looking on the side or bottom of the monitor.
Overclocking
Overclocking your monitor will reduce the lifespan of your monitor. Basically it will only reduce a short amount of lifespan to your monitor but keep in mind that overclocking your monitor's refresh rate means faster current which means an increase to the energy output of the monitor. This means more heat will be generated from the hardware or components inside your monitor.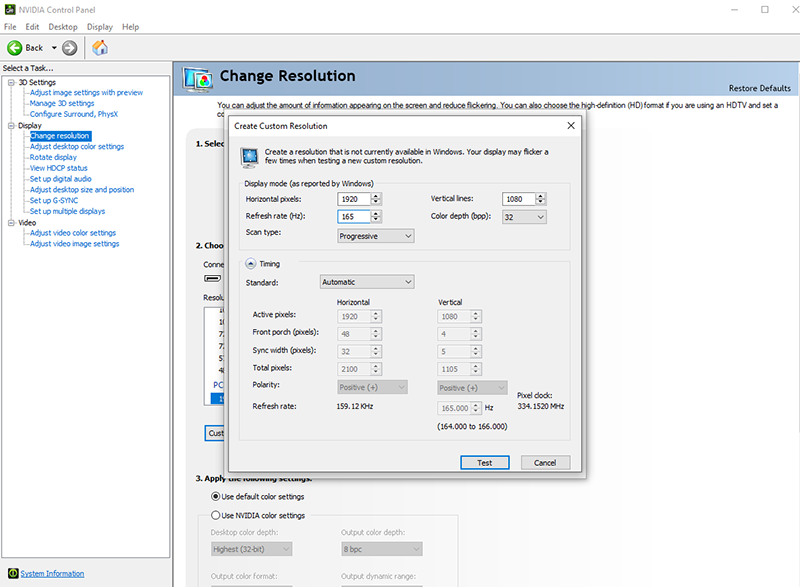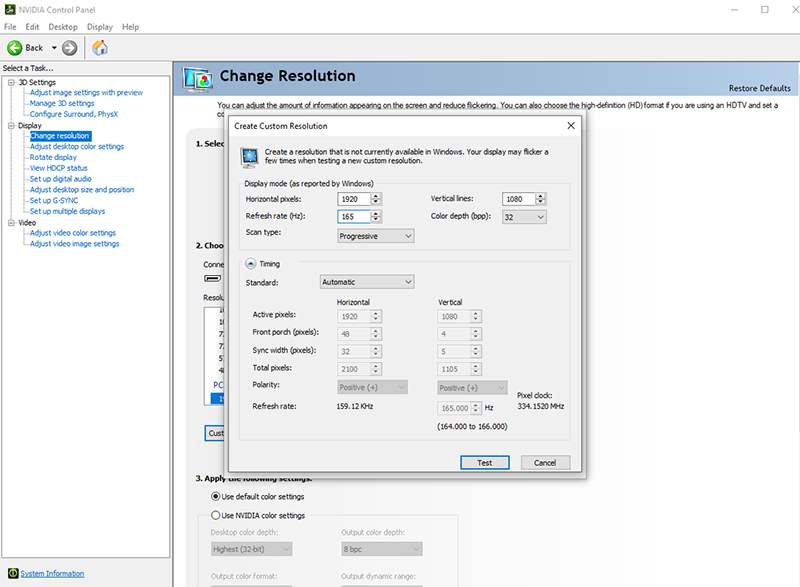 And after some several tests, we can overclock the GT27R18 to 165hz without any issues.
Using the Custom Resolution option via NVIDIA driver makes the process really easy.
Gaming
For gaming GT27R18 performs really well, I didn't encounter some ghosting while playing. But you can see some pixelation on some parts since this is only a 1080p monitor.
Usually, a 27″ gaming monitor already requires 1440p resolution to avoid pixelation and other kinds of artifacts. But this monitor didn't show any of those issues.
Since you can overclock this monitor to 165hz, the gaming experience on this monitor is much better.
No screen tearing or stuttering, but since this is a VA panel you can still see some ghosting but you won't notice that much while gaming.
Issues
Pixelation is one of the major issues on this monitor. Since this is a 27″ gaming monitor you will see some pixelation on a small text like desktop icons, some parts of the monitors while gaming and watching some movies.
GT27R18 has less ghosting compared to GT24R18 due to its 4ms response time.
What's Up
solid build quality
great for 1080p gaming
option to overclock up to 165hz
freesync / gsync
vesa mount support w/ free wall mount bracket
backlight design
What's Down
price would be an issue as there are better options for this price range
since this is a 1080p 27″ you can notice some pixelation on a smaller text like desktop icons
hassle OSD control