Special thanks to Banggood.com for providing this awesome Akko 3087 World Tour – Tokyo 87 Keys Mechanical Gaming Keyboard. Akko 3087 World Tour – Tokyo is currently priced at 3425 PHP or $65.99. And you can buy through Lazada – https://bit.ly/2MhTseG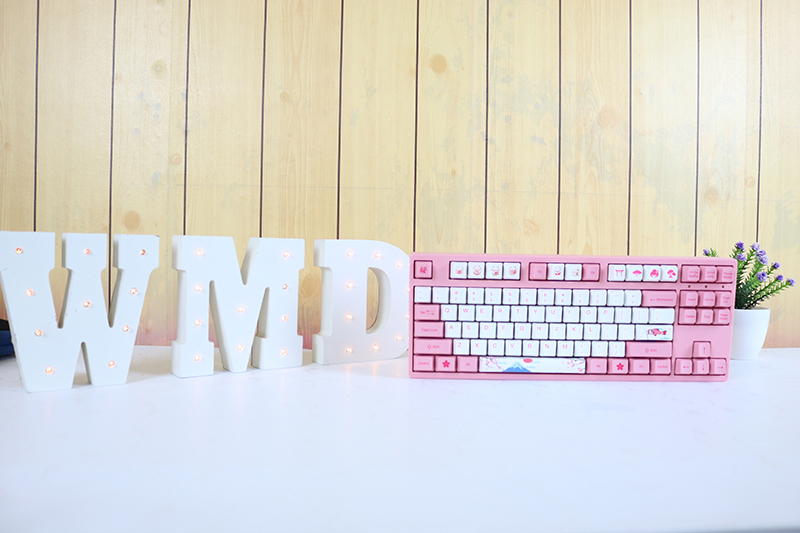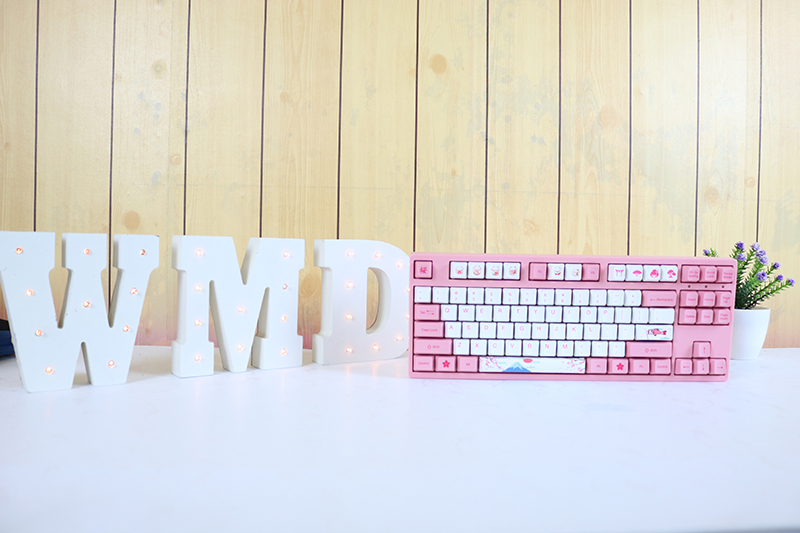 For the packaging, we can see a beautiful cherry blossom design.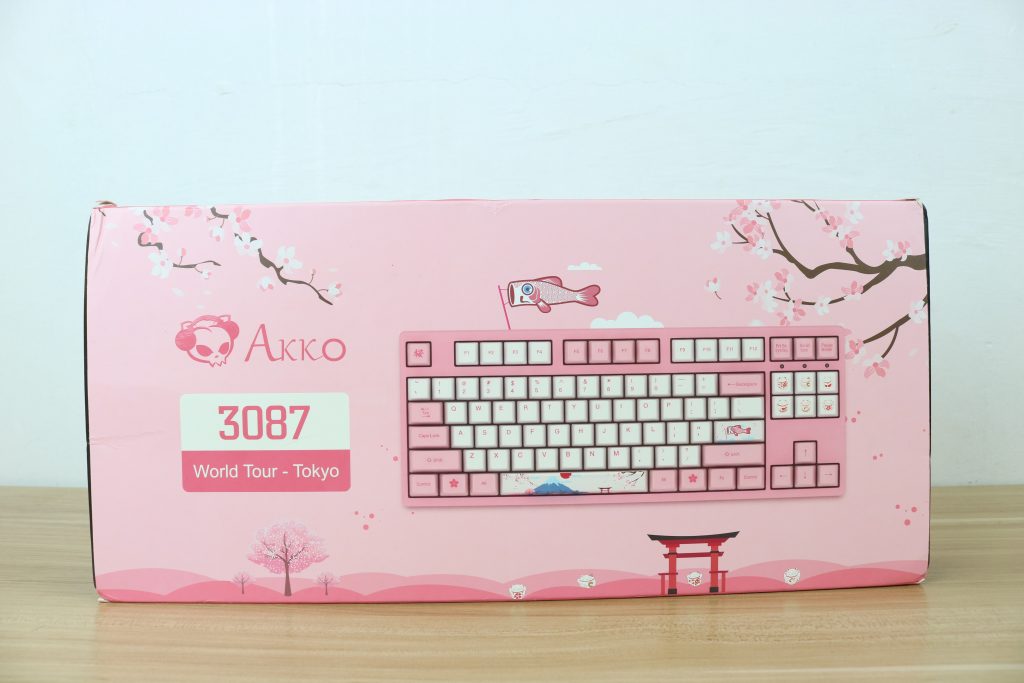 At the back of the box, we can see the basic specifications for the Akko 3087 mechanical gaming keyboard.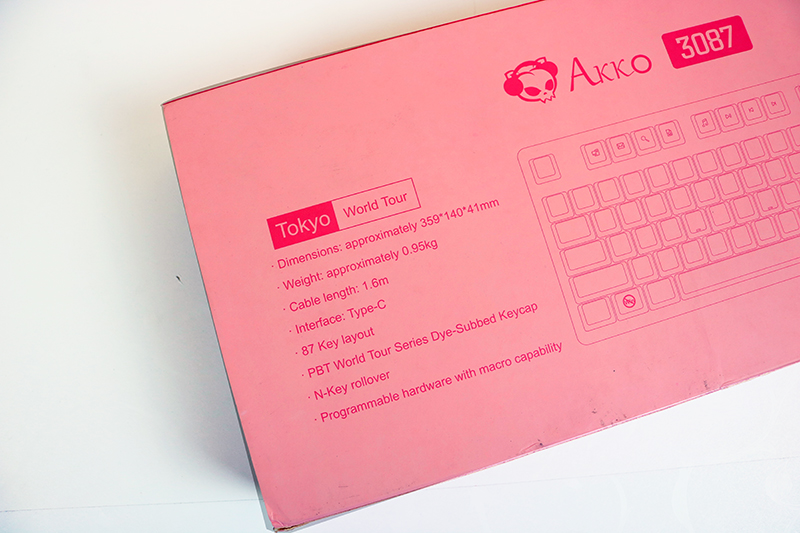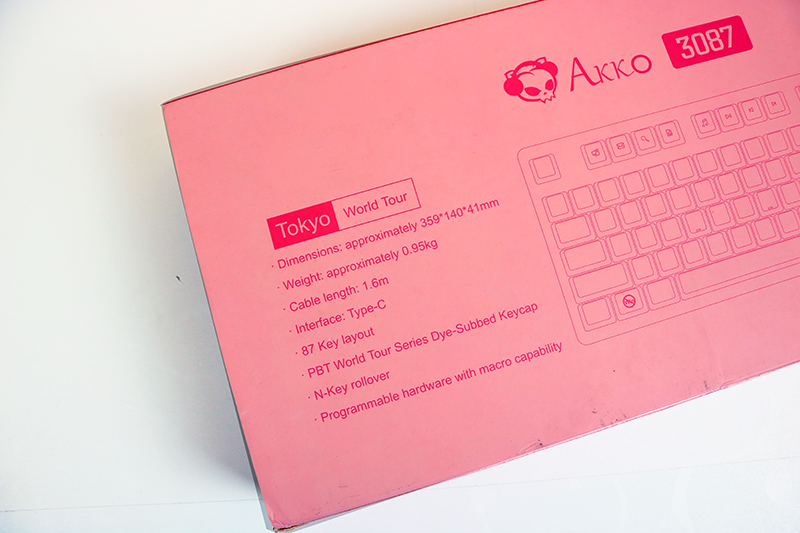 And at the side, you can see some contact details of Akko Gear and the switch you have on your keyboard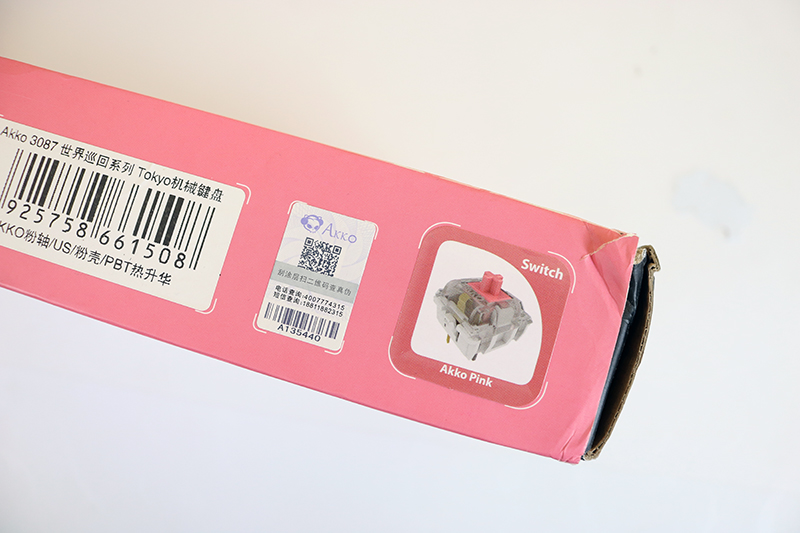 Unboxing:
In the box, we have the nice pink USB Type C cable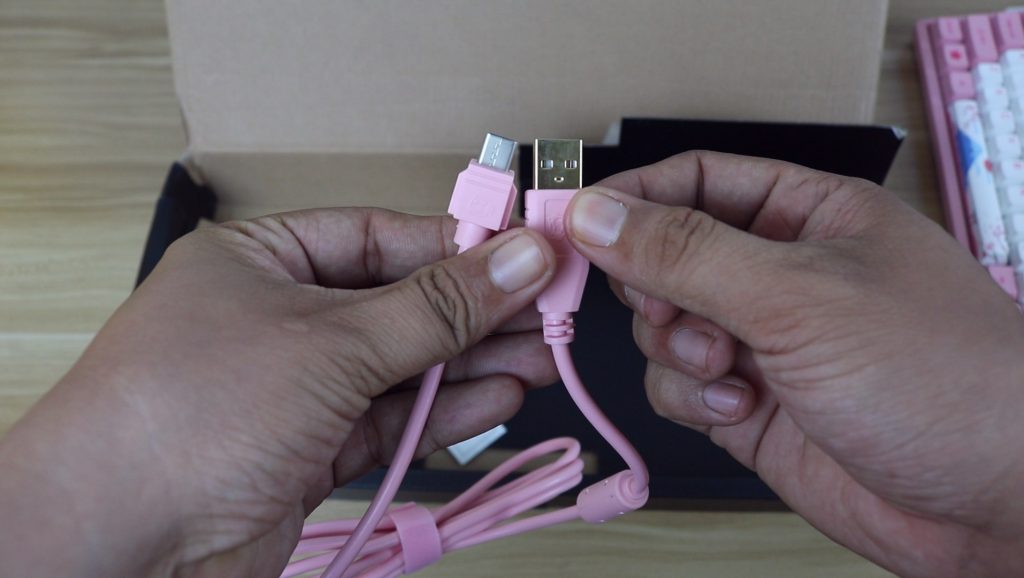 Keycap puller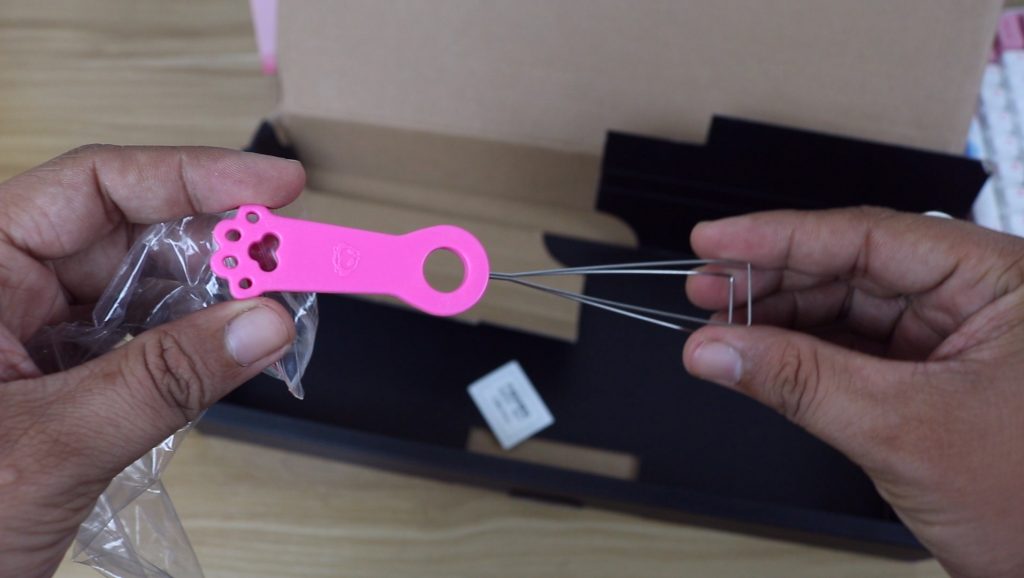 Extra novelty keycaps
And the AKKO 3087 World Tour – Tokyo 87 keys mechanical gaming keyboard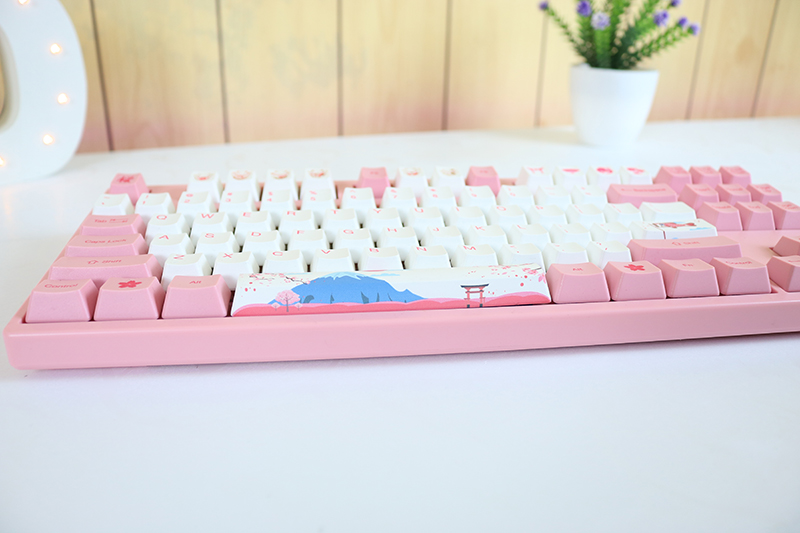 Specifications:
Brand – AKKO
Model – 3087
Keys Amount – 87 Keys + 11 Function Keys
Case – ABS Pink Case
Switch – Huano (PINK) Switch
Connection – USB Wired
Keycap – 85% PBT Keycaps
Battery – Built-in rechargeable lithium battery
Size – 315x100x28mm
Weight – 990g
System Support – Windows /Android/Mac OS
Features
FN + F1 = My Computer
FN + F2 = E-mail
FN + F3 = Windows Search
FN + F4 = Browser Home
FN + F5 = Multimedia Player
FN + F6 = Play / Pause
FN + F7 = Previous Song
FN + F8 = Next Song
FN + Left Win Key = Lock win key
No Backlit LED but the LED position is reserved so you can add one by yourself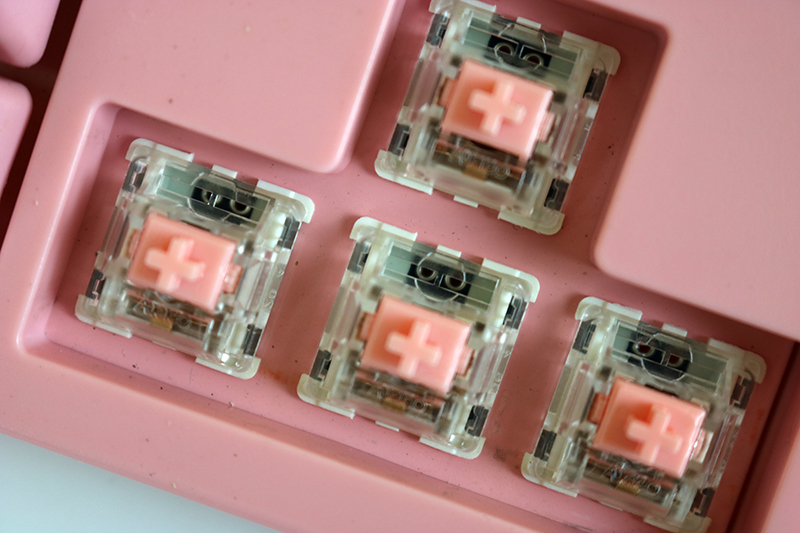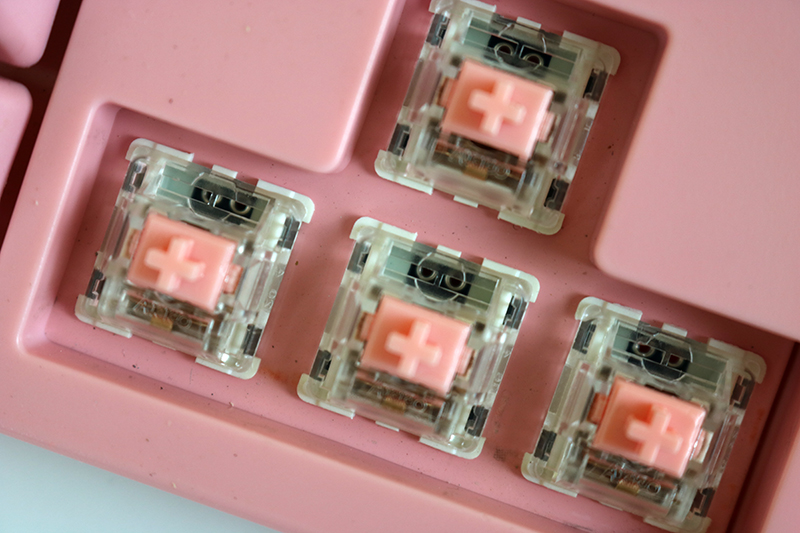 Detachable USB Type-C cable and Cable route for better cable management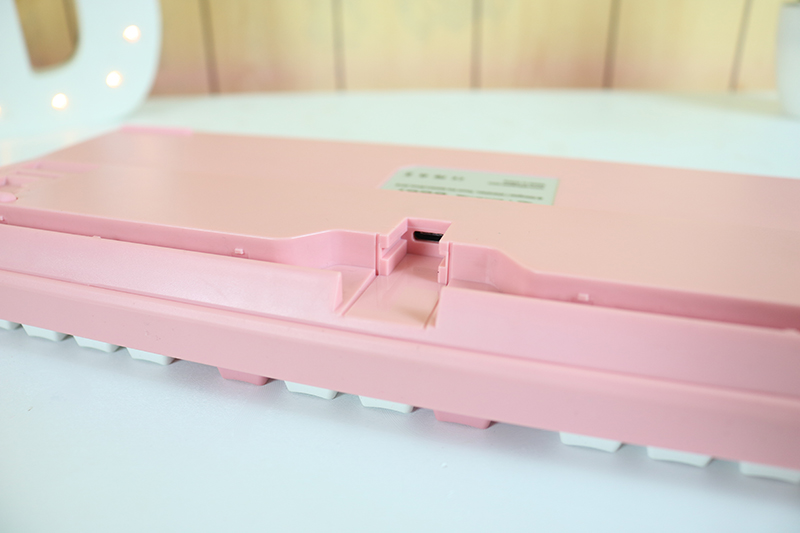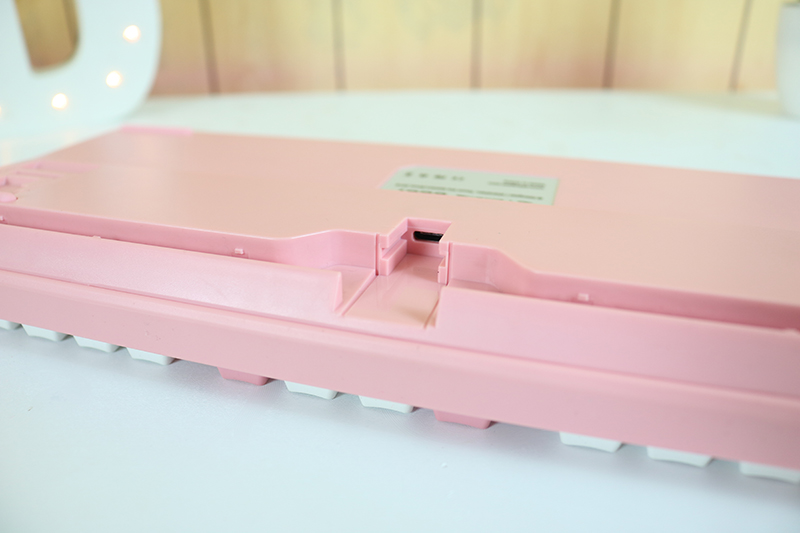 Price & Availability
Akko 3087 World Tour – Tokyo is currently priced at 3425 PHP or $65.99. You can use our discount code BGTOMEX to get a 10% discount, however, if the product is on sale you can't use this discount code.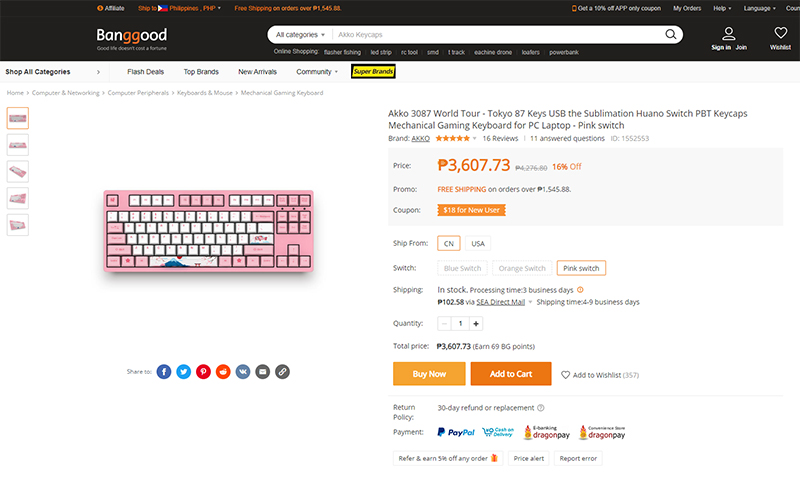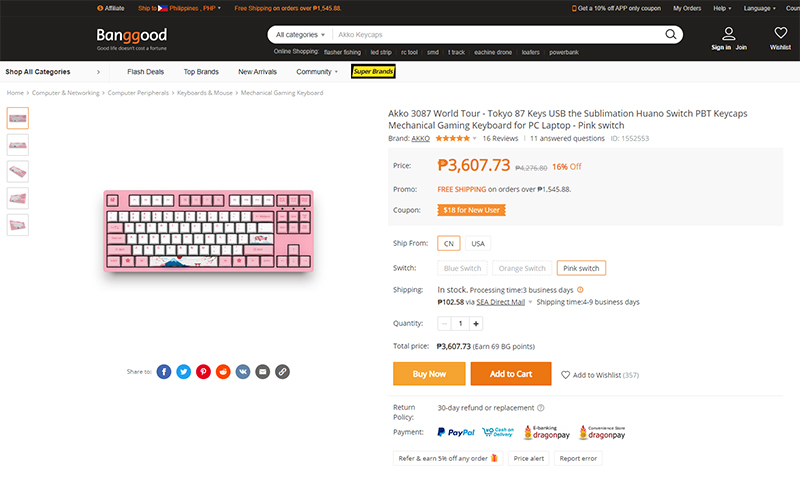 Build Quality
The whole body is made from ABS plastic case which makes it really solid.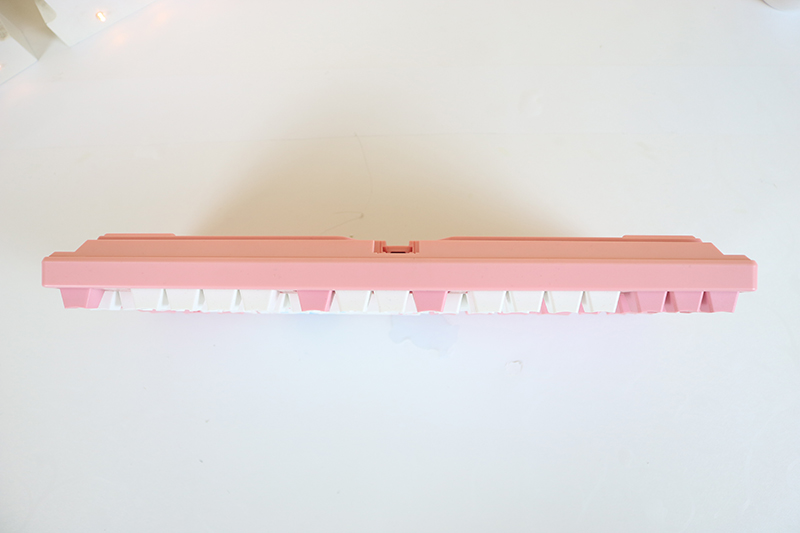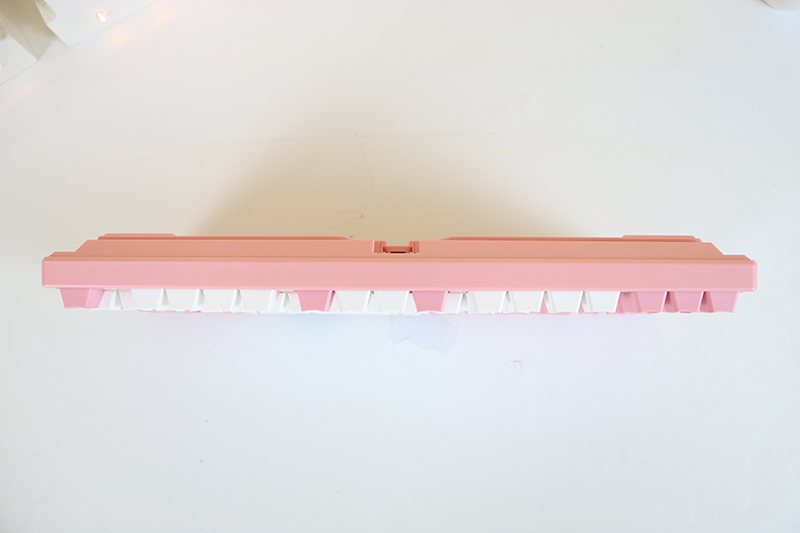 The Type C cable is 1.6m long, made from thick rubber and unfortunately, it's not braided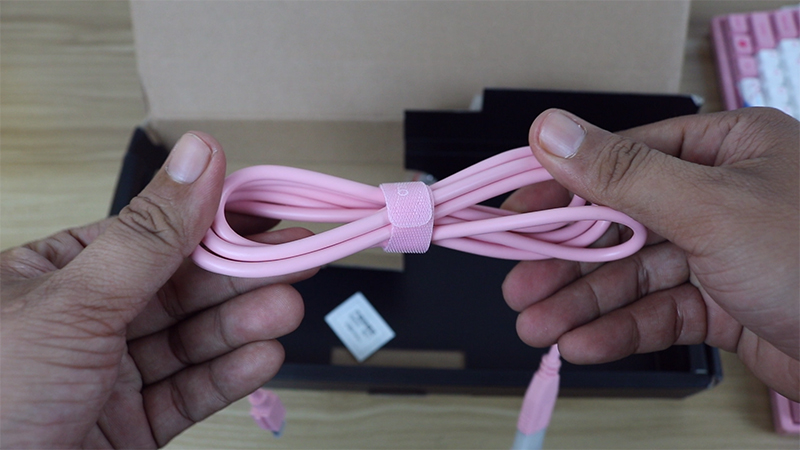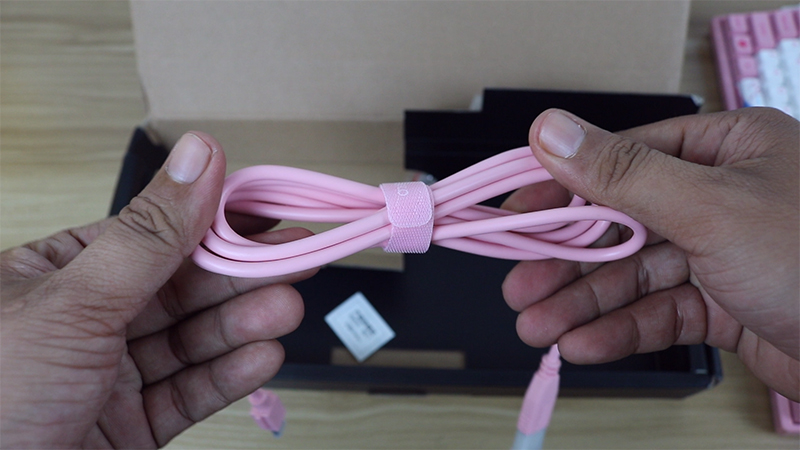 At the back, we have 4 rubber feet, a cable management route and the USB Type C port.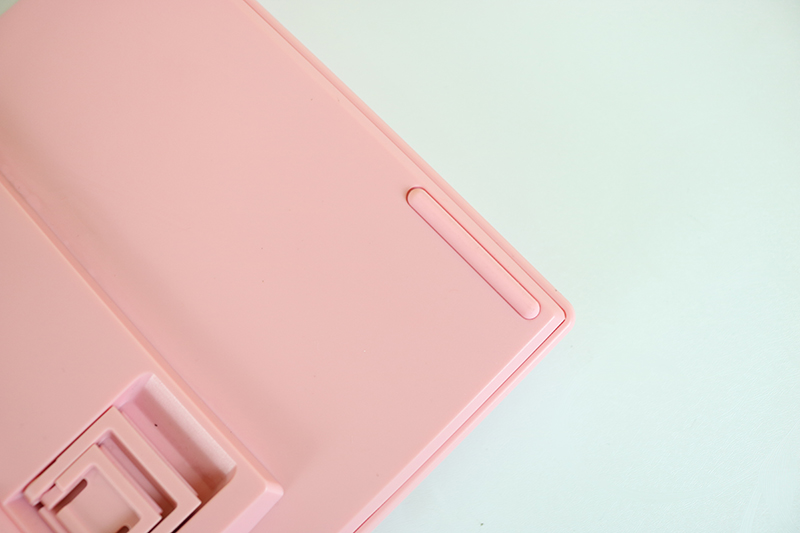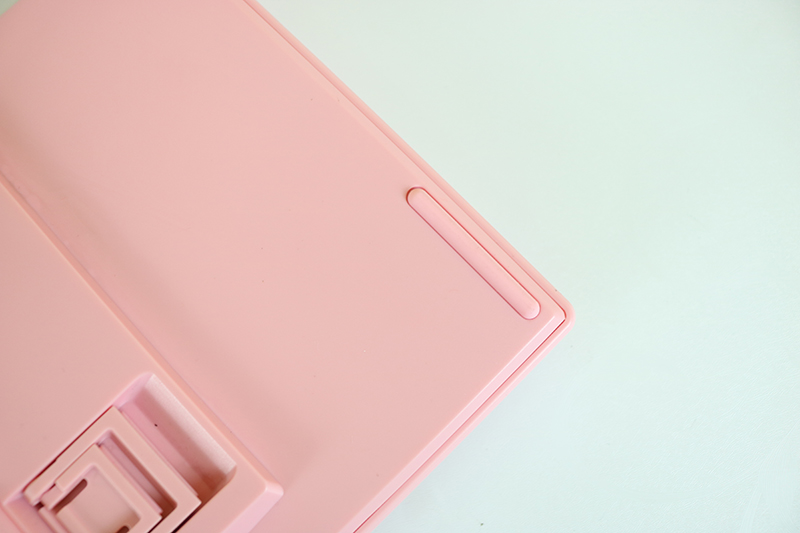 We also have three-stage adjustable height that is really perfect for anybody that is conscious to the height of the keyboard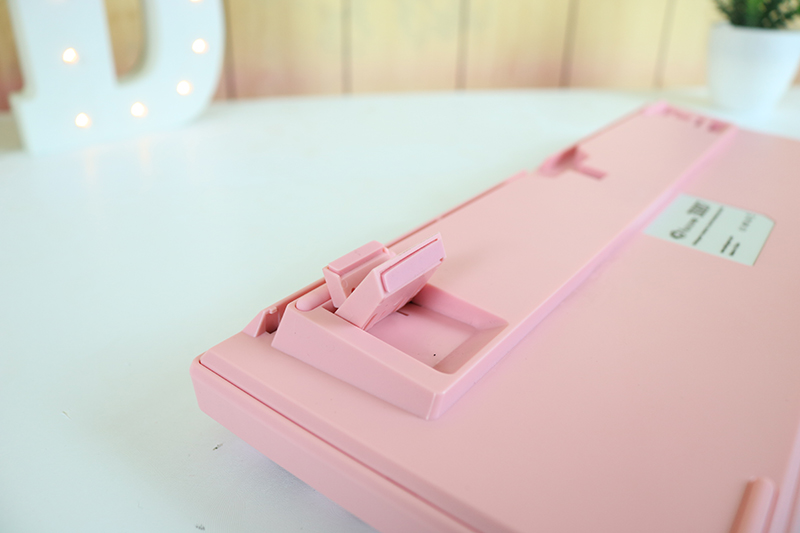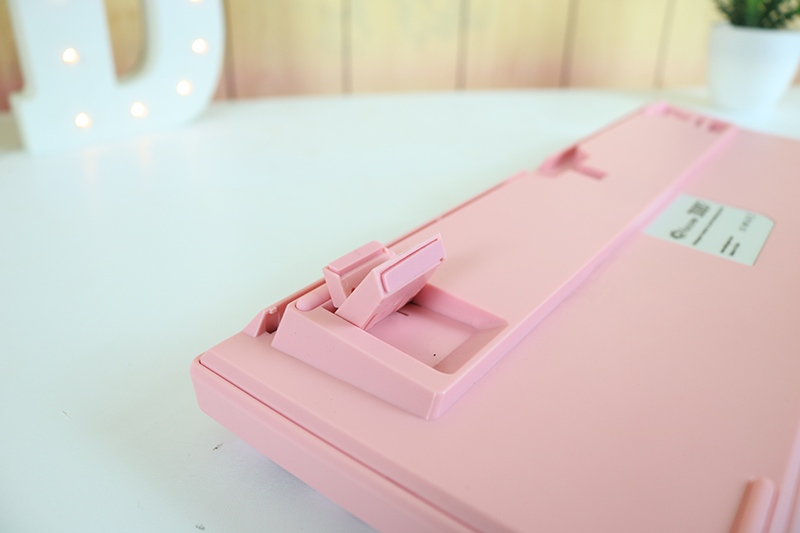 On the specification of this keyboard, the current weight is 0.95kg but the actual weight is 957g.
Switch / Keycaps
For this version of AKKO 3087, we have a Huano pink switch, based on my research the Huano pink switch from AKKO is a linear type switch with 45g of actuation force, 4mm travel time in total and a lifespan of 50m keystrokes. Therefore the Huano pink switch is smooth, quiet and no tactile bump.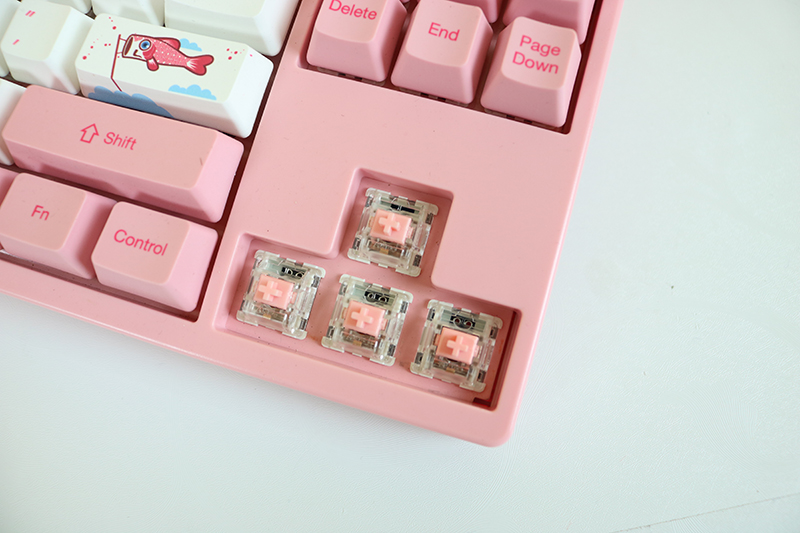 For the keycaps, the default keycaps have pink, white and novelty keycaps included.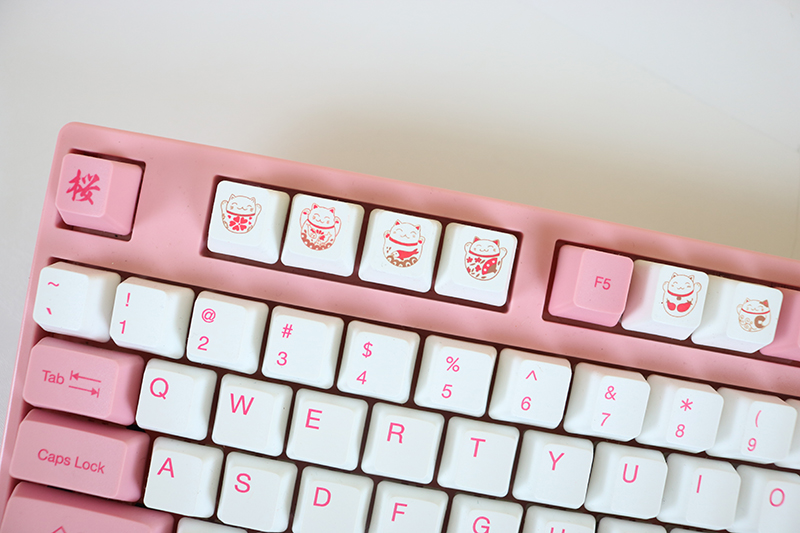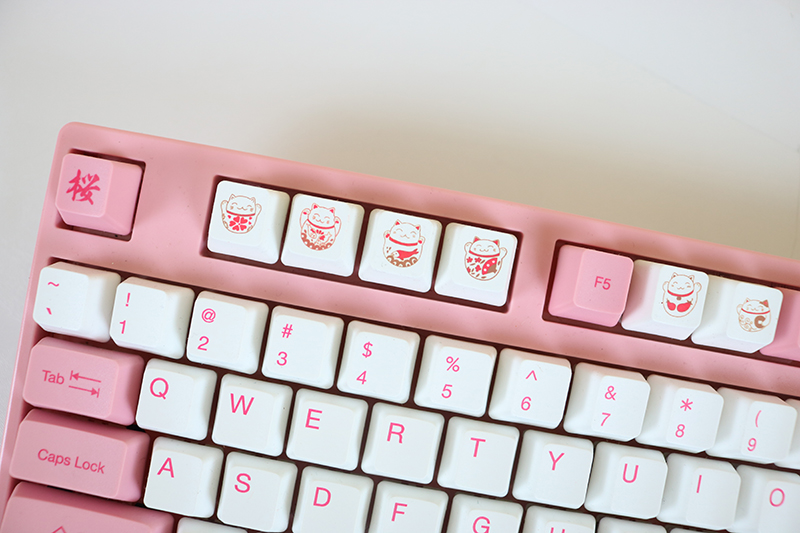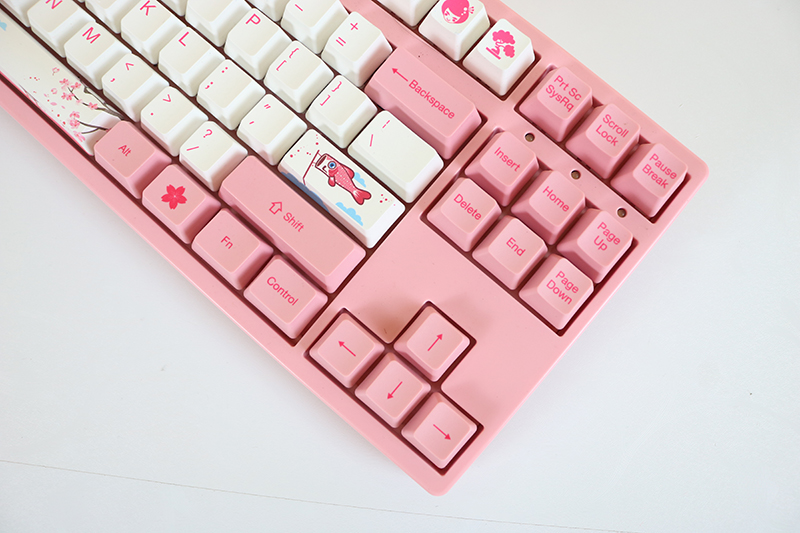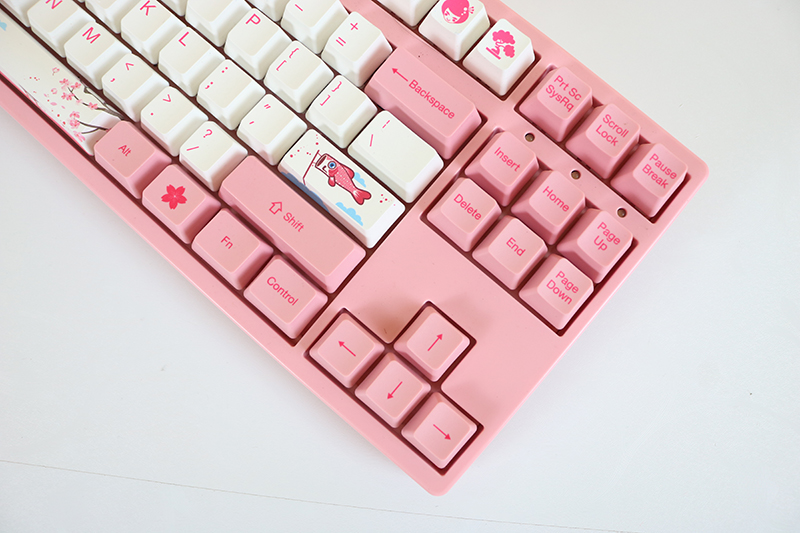 All the keycaps are made from 85% PBT material and the legends are made by five-sided thermal sublimation and will not easy to fade off.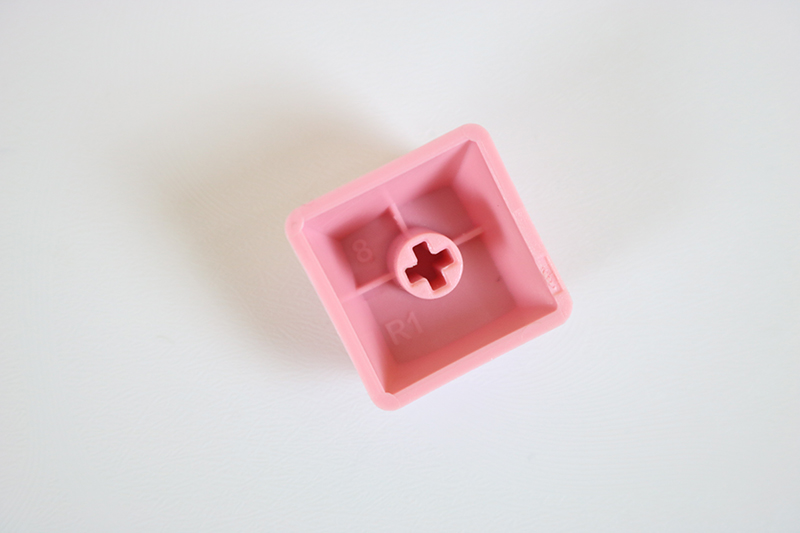 Sound Test
Issues
So far there's no issues with the build quality, accessories, switch/keycaps or even on the performance of this keyboard.
The only issue I haven't figured out is the Bluetooth feature. I'm trying to confirm it with Banggood to see if it really has a Bluetooth feature as stated on the Banggood product page. I will update this post once I confirmed it and do further investigation regarding this issue.
As of now, I'm not really sure if its a factory defect or something else.