NVISION is one of the fastest-growing company in the Philippines that provides high quality and budget gaming monitors. Today we will be checking out the GT24R18 24″ 144hz gaming monitor.
Before that don't forget to support our channel by using our Lazada affiliate link https://bit.ly/3dy7hkU if you want to buy this monitor. This will help the channel keep running and do more reviews.
Specifications:
23.8″ Gaming Curved Monitor (Version 1)
1920×1080 Full HD
144hz Refresh Rate
8ms Response Time
16.7m Color
220 cd/m Brightness
3000:1 Contrast Ratio
Samsung VA PANEL
Backlight Features
Nvidia G-Sync compatible using DP Cable
AMD Free Sync compatible using DP Cable
HDMI and Display Port
Before we start there are 2 versions for this GT24R18. Version 1 has a sticker that says R1800 144hz and the other one doesn't have. Both versions have the same specs so you don't have to worry about that.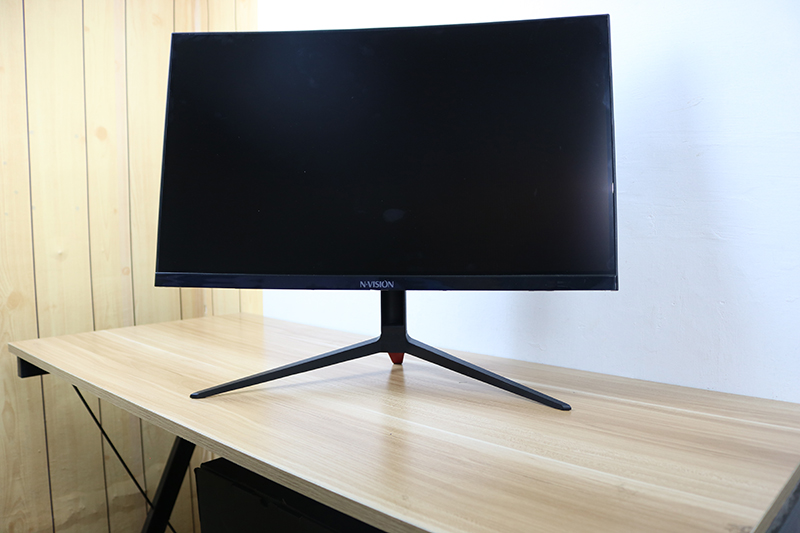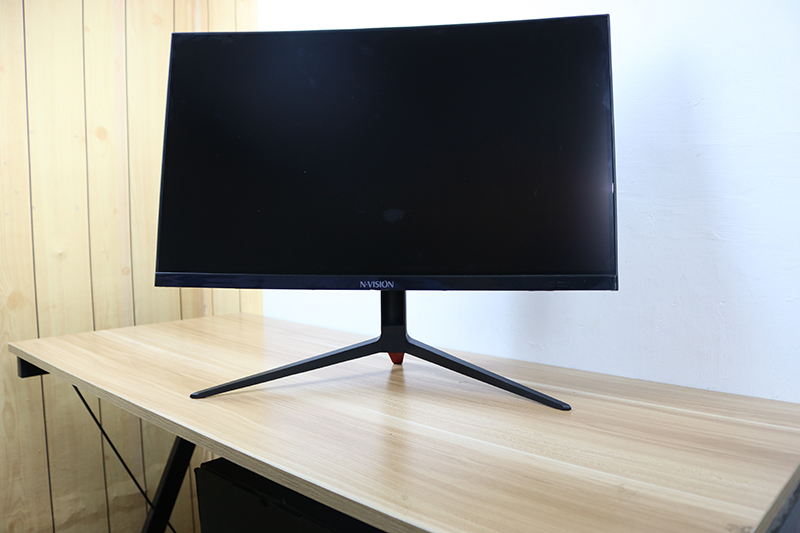 And also if you don't have your wall mount bracket, just message NVISION Philippines Facebook page and mention my unboxing video then provide the serial number if your purchased monitor. This is available for all GT series either 24″, 27″ or even 32″.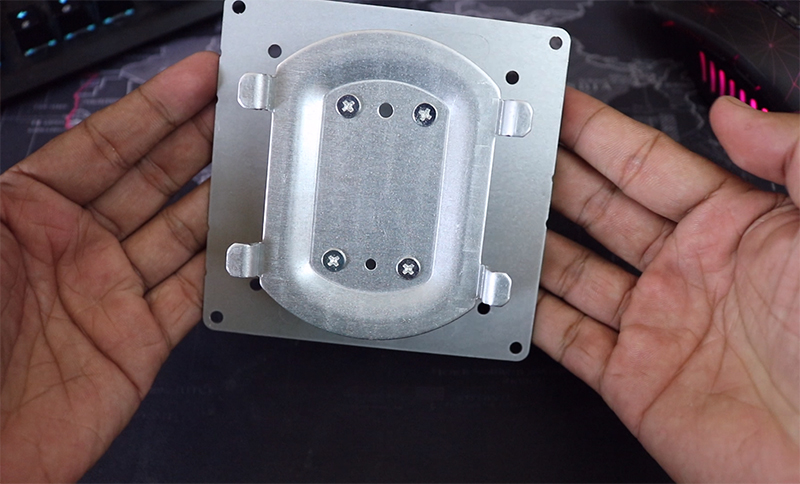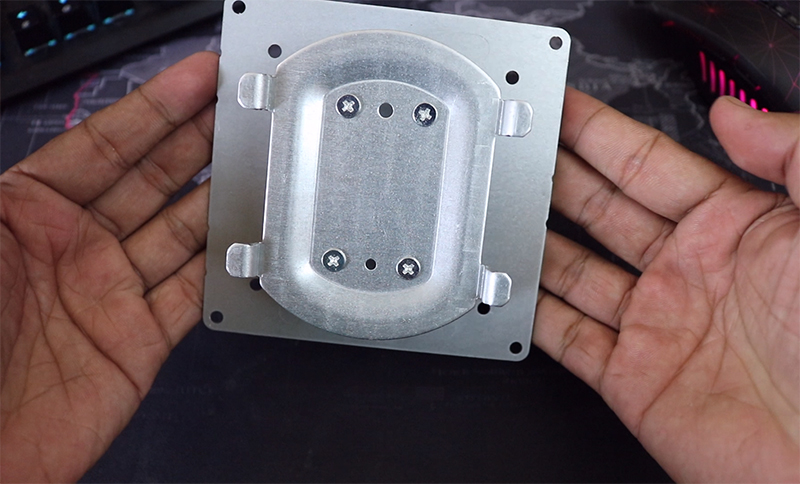 Price & Availability
GT24R18 is currently out in the market and has a price of 7,349 pesos in PC Hub. This monitor is usually available on most retail stores, so just incase you can't find one just message the NVISION's Facebook page for more info.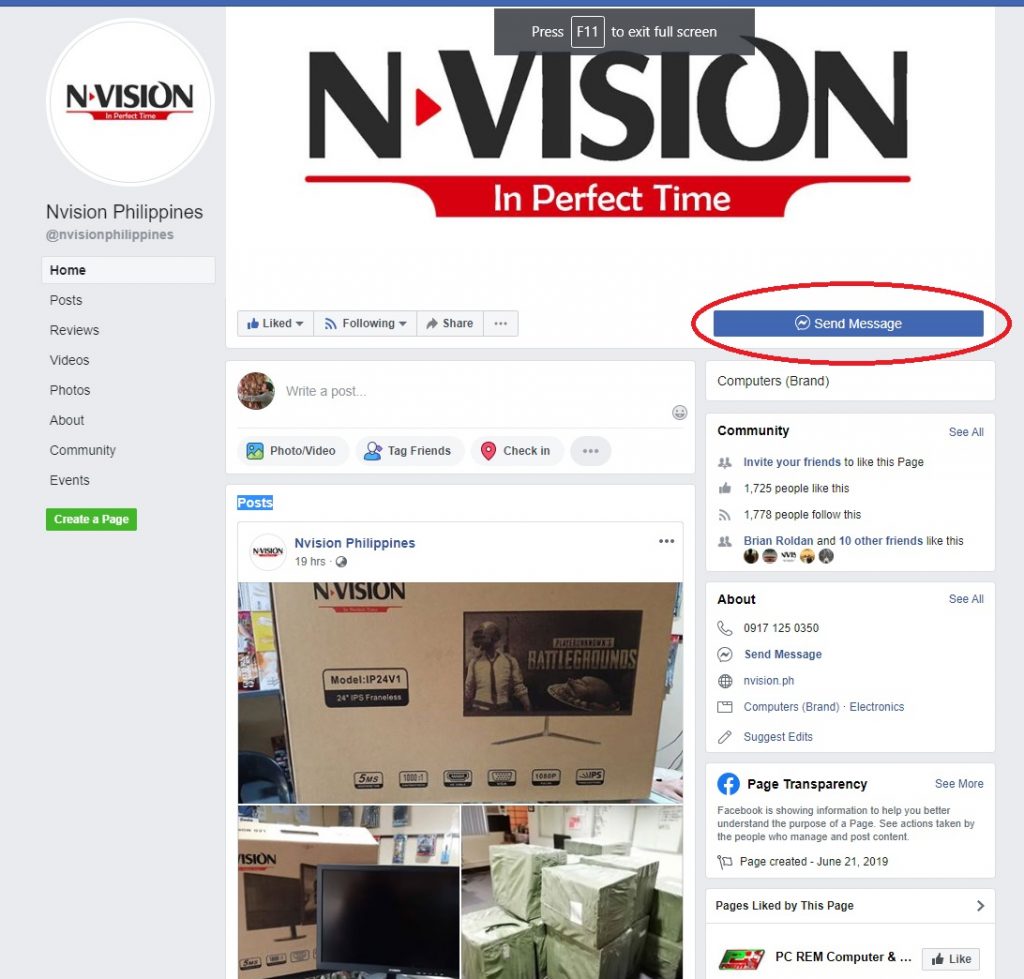 Features
First notable of the GT24R18 is the backlight design at the back that has a blue LED. Unfortunately, it's not RGB so you can only turn it on or off on OSD.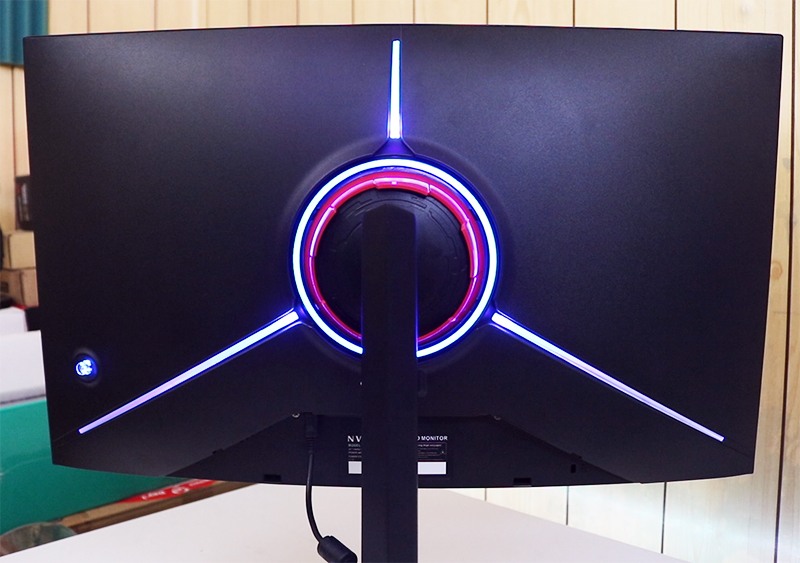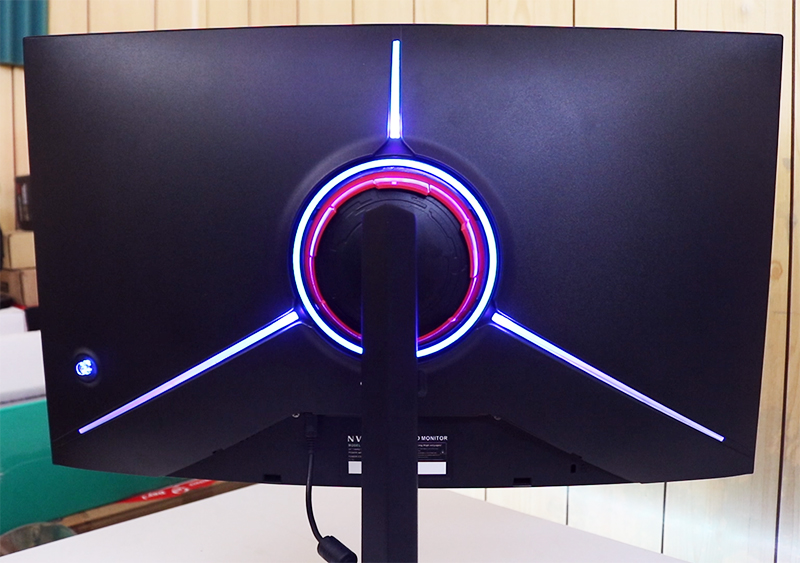 Another feature is the ECO mode via OSD, wherein you have several presets settings. You can select between standard, movie, game and internet.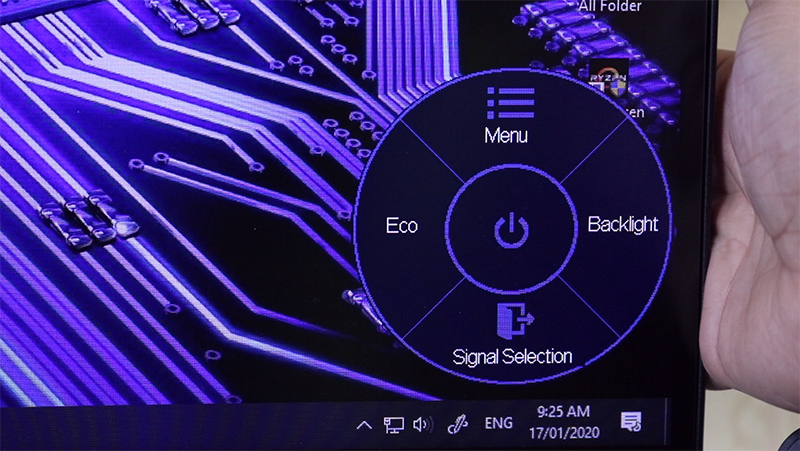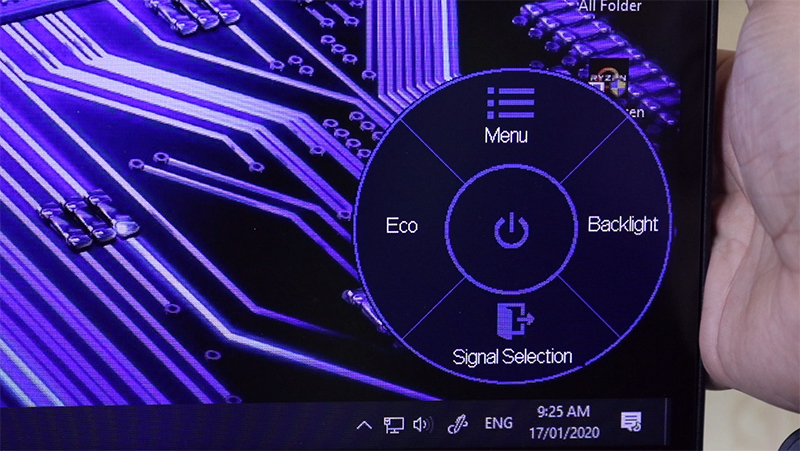 You also have the Freesync, HDR and DCR features in OSD. With regards to Freesync feature, you can also use the G-sync compatibility feature via NVIDIA control panel as long as you're using the DP as your main input.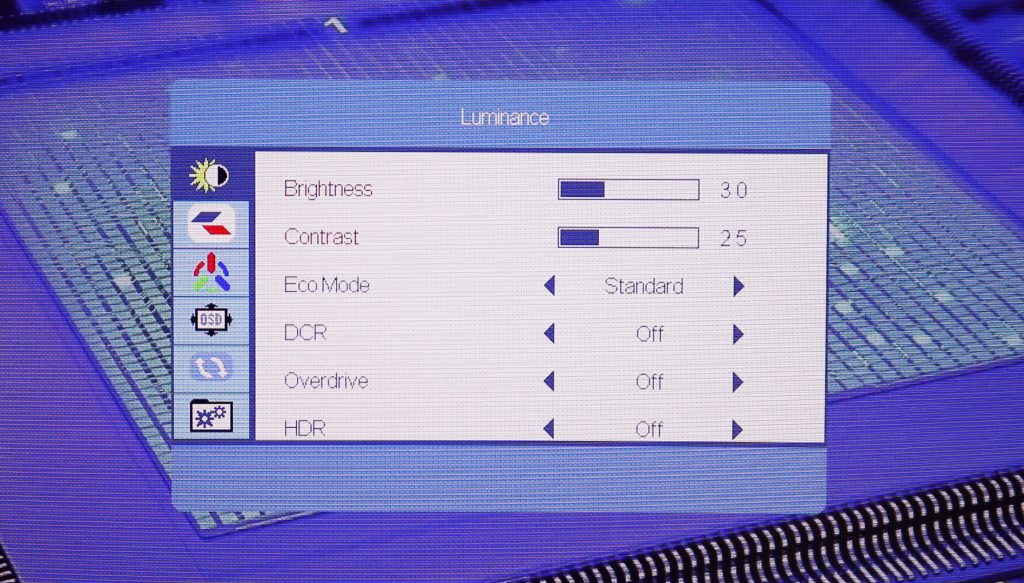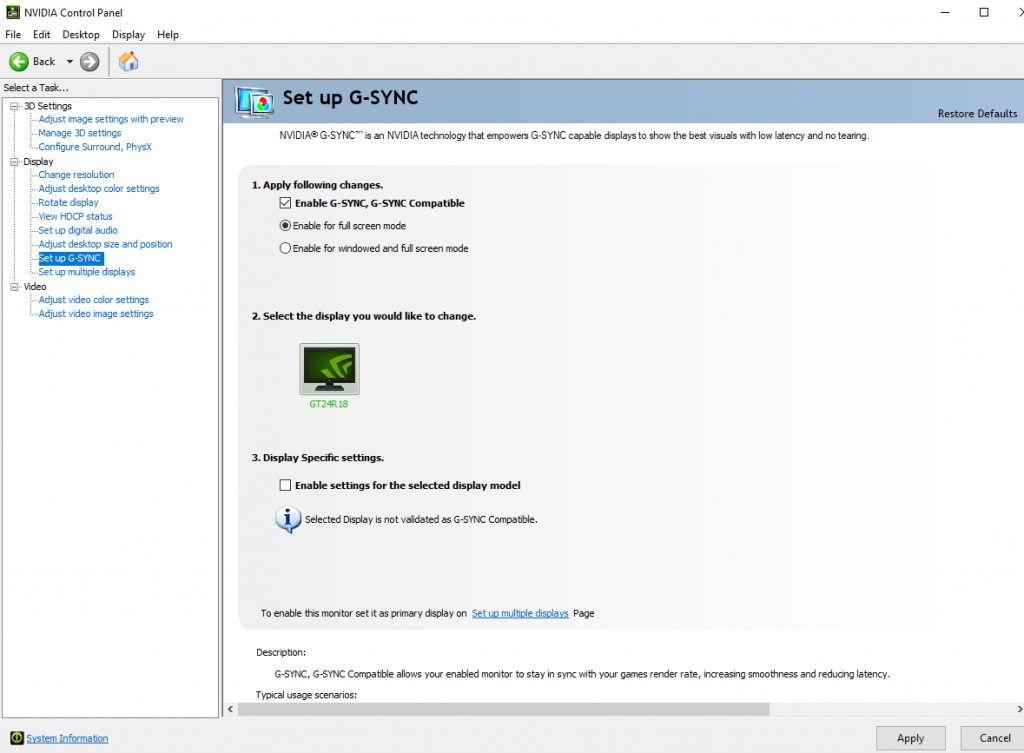 Build Quality
Structure and quality of this monitor are really solid, you have a metal stand as well as the base stand where you can lock them without using tools.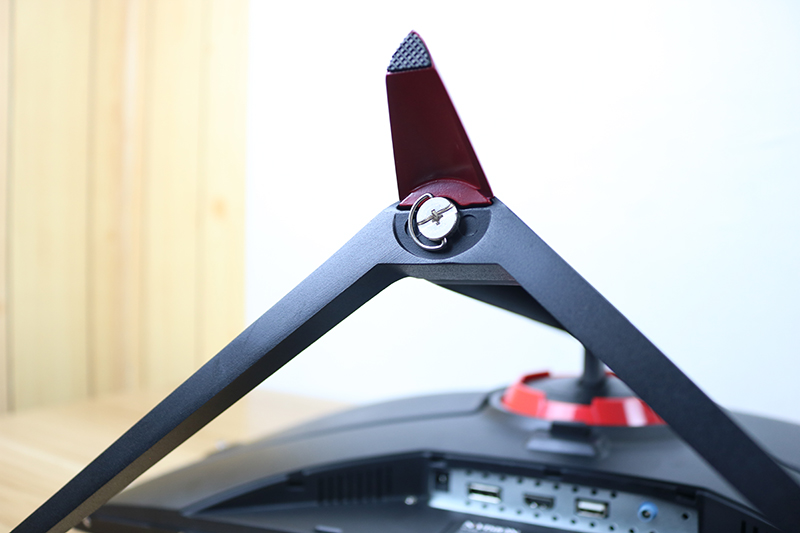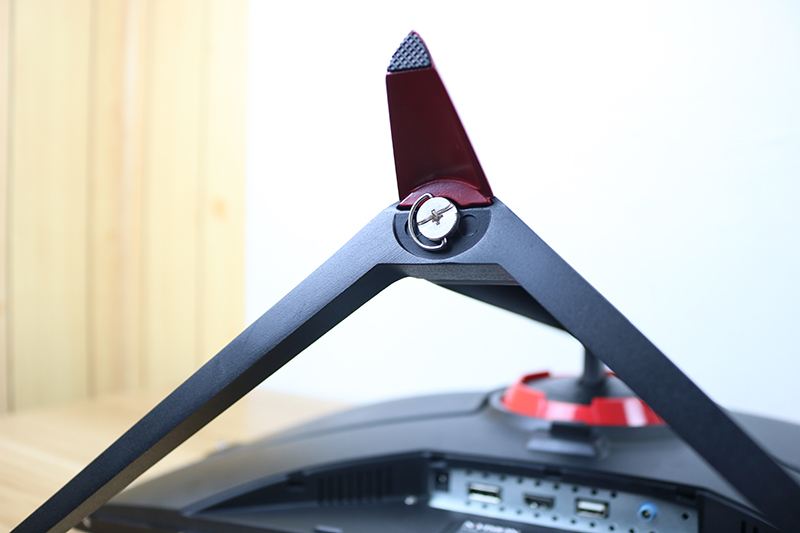 The mounting mechanism of the GT24R18 is quite unique and a lot of people are having a problem installing the stand.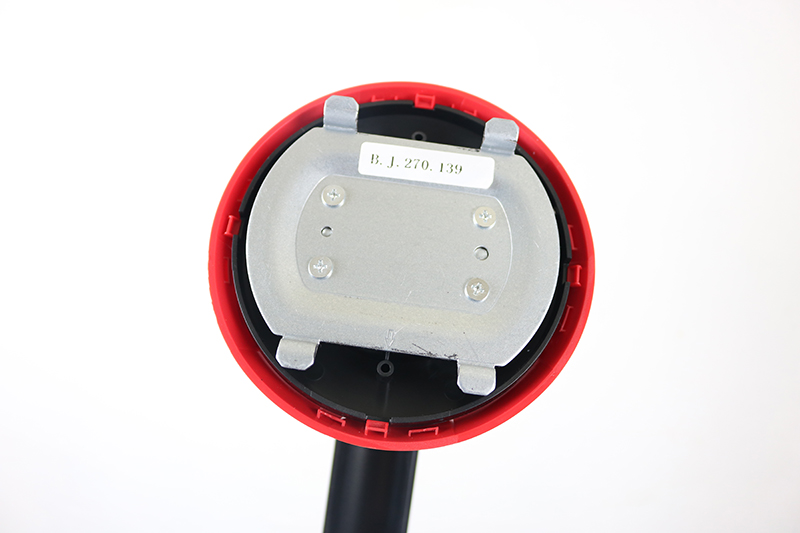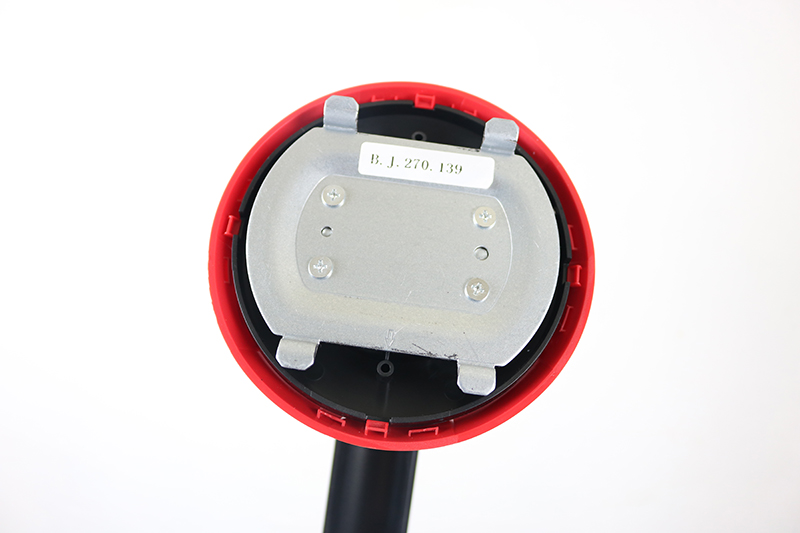 And it's THUMBS up for NVISION on adding a wall mount bracket. GT24R18 has VESA mount support, so you can use the wall mount bracket included.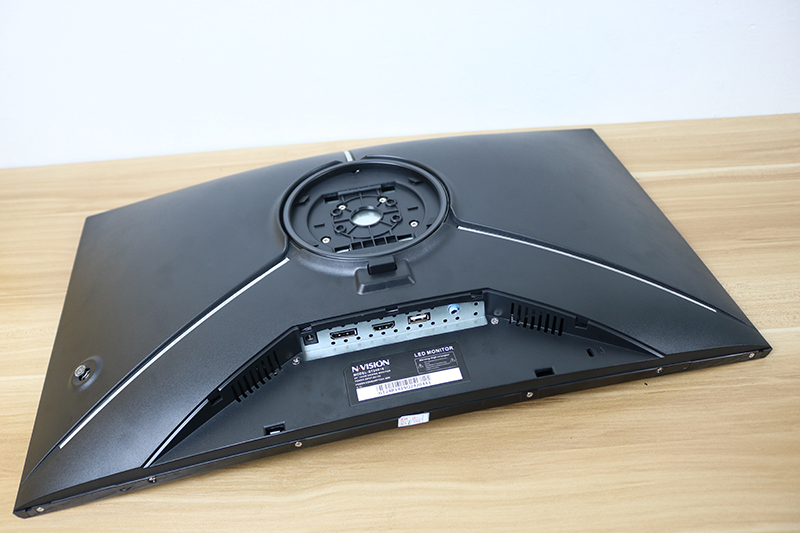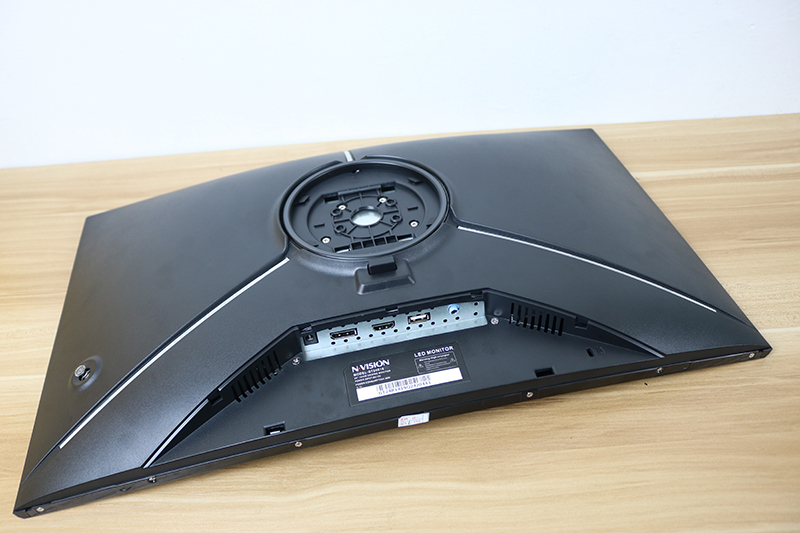 A lot of people are complaining about the wall mount bracket after my unboxing video. They keep messaging the NVISION's Facebook page for a free wall mount. So NVISION told me that the first batch of the monitors doesn't have wall mount bracket and the newer batch has a wall mount bracket after some feedback on a lot of consumers to have their own wall mount bracket.
So what you need to do is message the NVISION's facebook page along with your serial number and mention that you've watched my unboxing video so they can assist you. After that, once they verified your serial number they will ship the wall mount bracket but you need to cover the shipping fee.
Aesthetics
The overall design of the NVISION GT24R18 and other gt monitors are quite common, they have curve design and v shape stand. But what really makes this unique is the backlight design, it has 3 led at the back so it will save you adding an LED strip at the back of your monitor.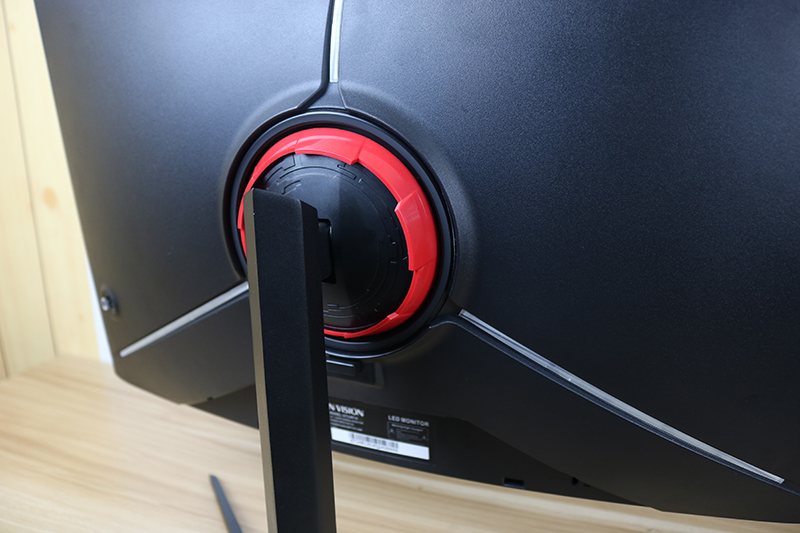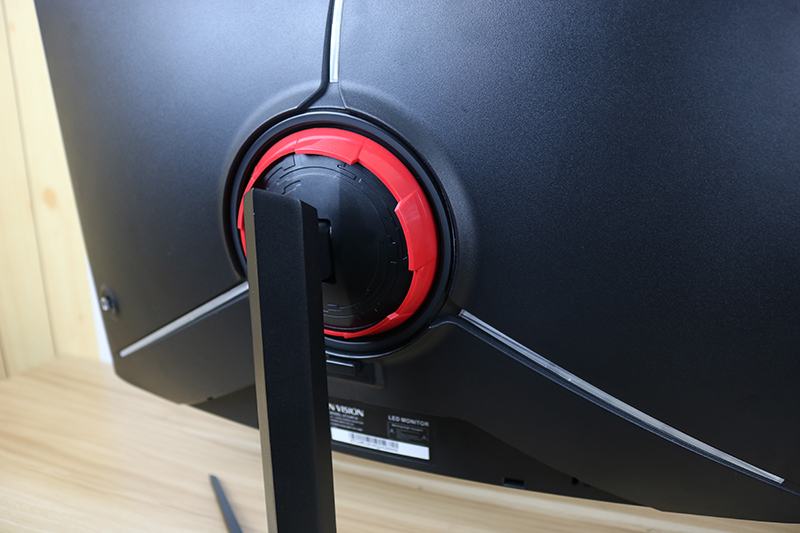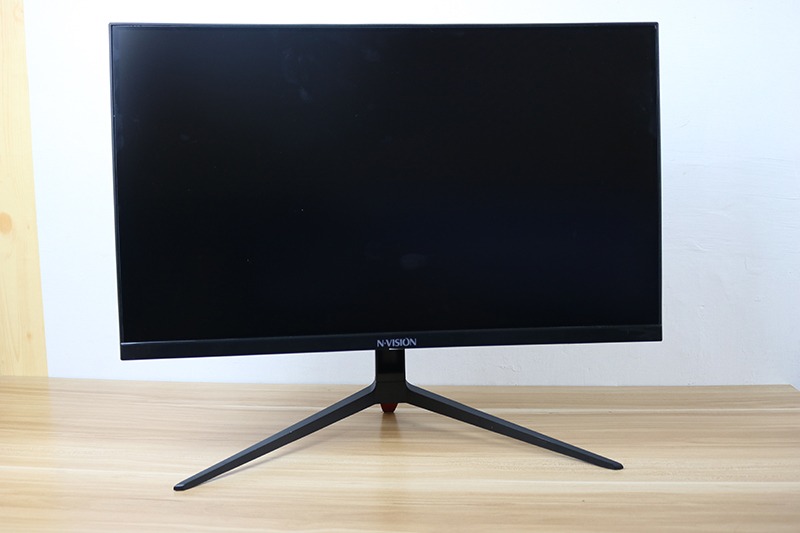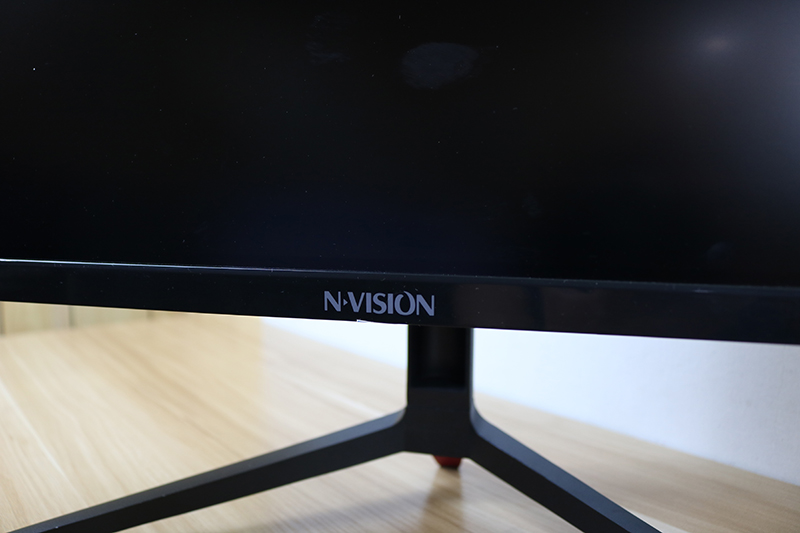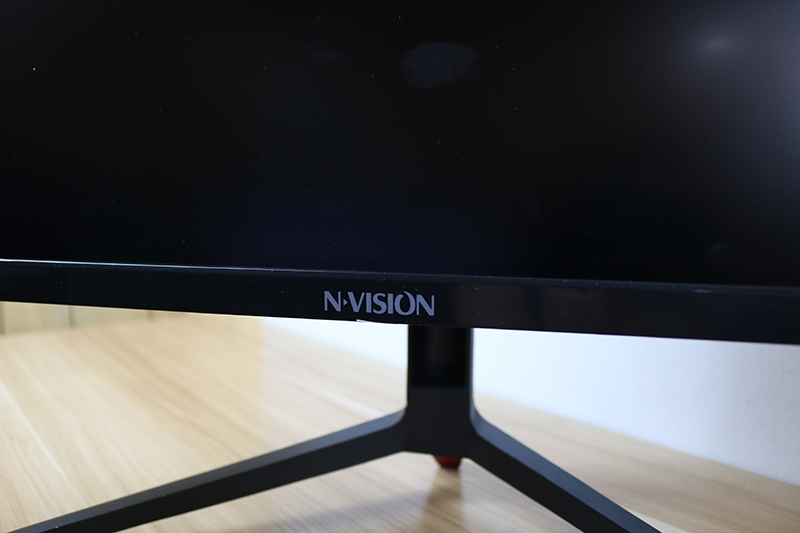 Viewing Angle / Colours
Viewing angle for the GT24R18 is similar to most VA panel. As you know VA panel has pretty much good viewing angle but not as good as an IPS panel.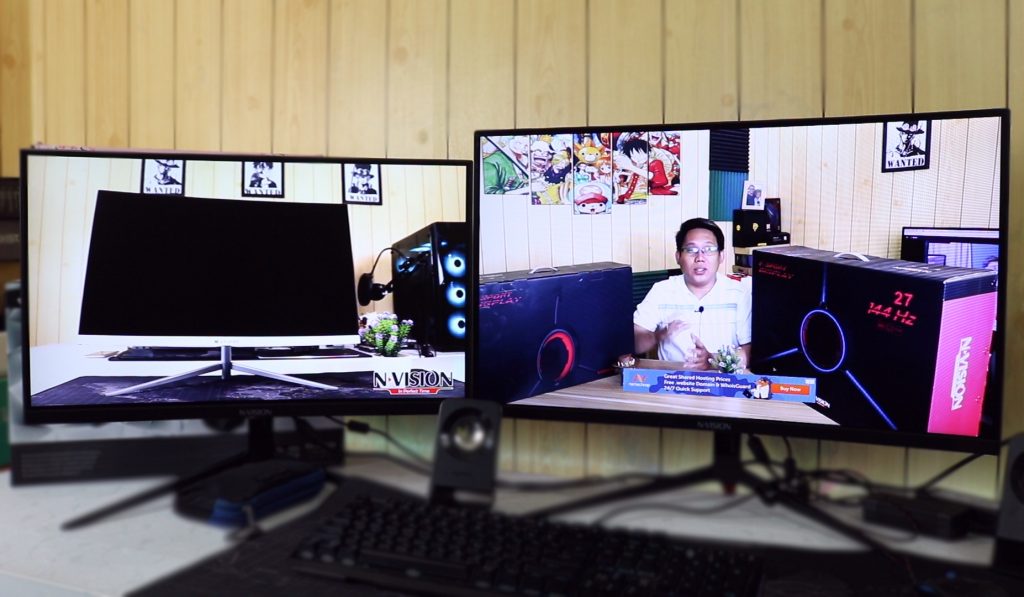 You can still experience some colour shifting when viewing on the side or bottom of the monitor.
Colour reproduction for the GT24R18 is really good. The colours are pop and well saturated but still not as good as an IPS panel.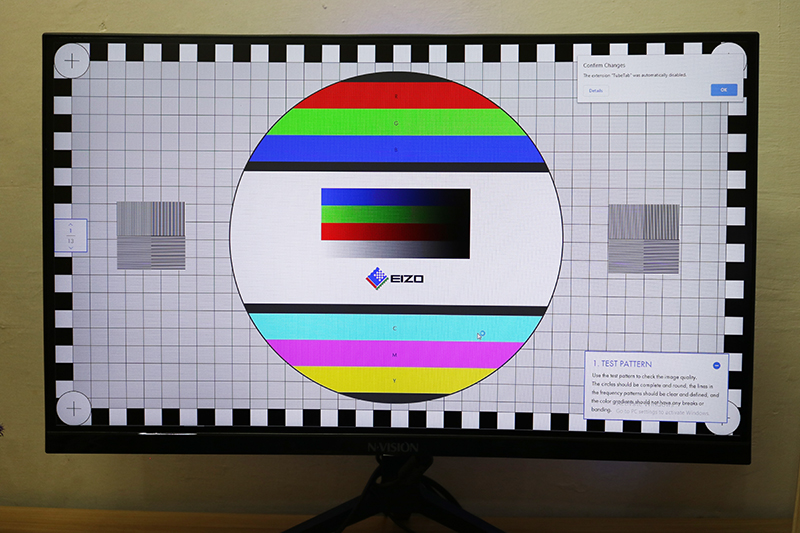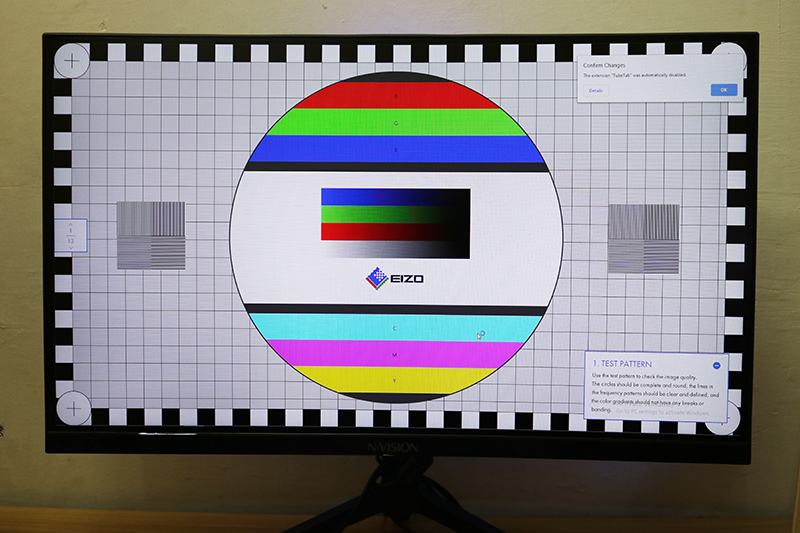 Overclocking
Overclocking the refresh rate of your monitor became easy due to a lot of options. For this monitor, we will be using the NVIDIA's custom resolution utility to overclock the refresh rate of GT24R18.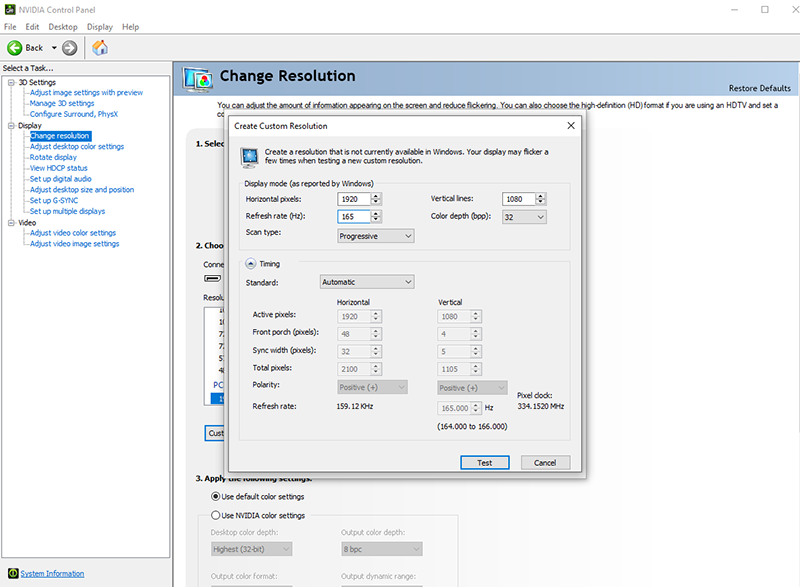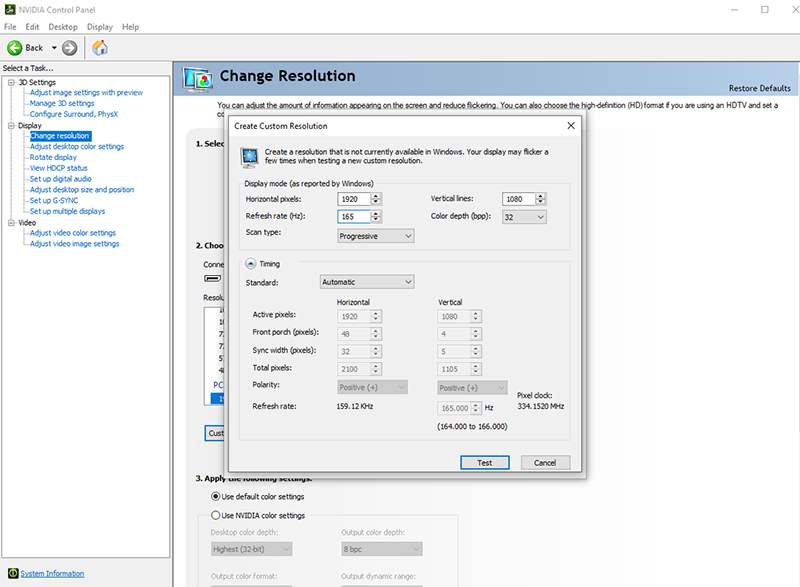 After several tests, we manage to overclock the GT24R18 to 165hz compared to the 144hz out of the box.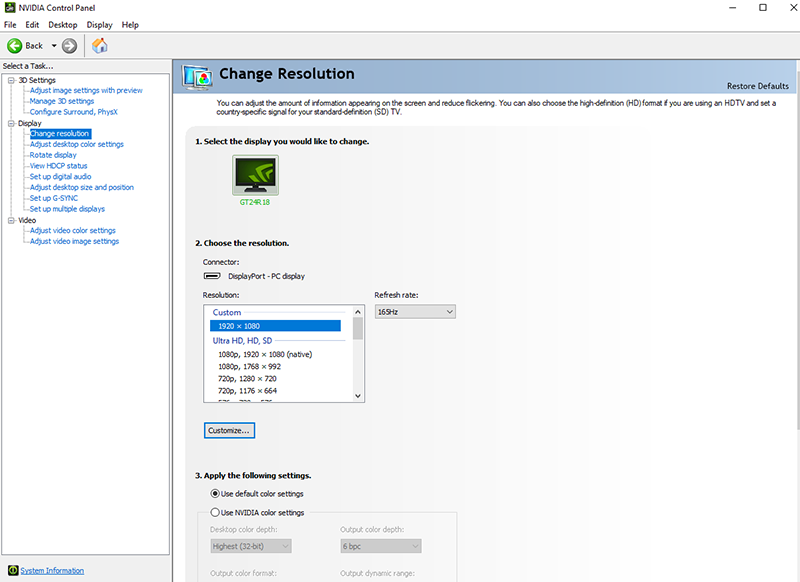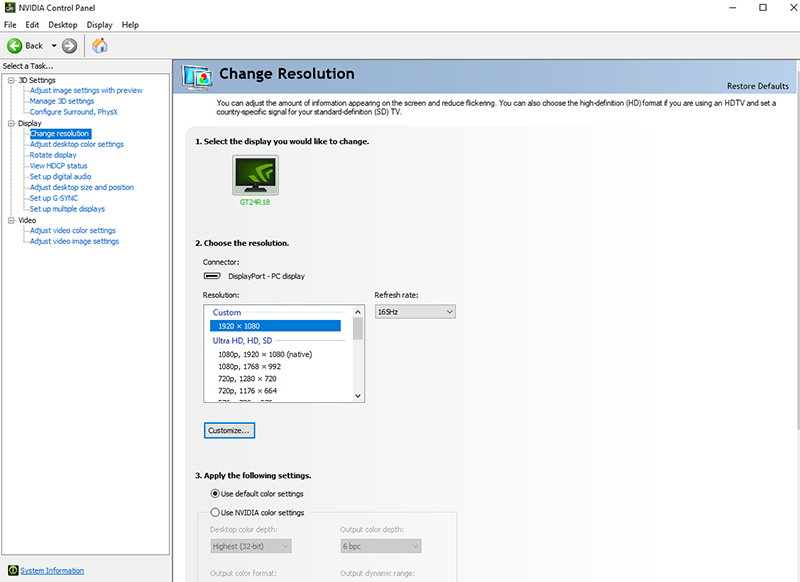 After long hours of gaming, I didn't experience any kind of issue after overclocking the GT24R18 to 165hz.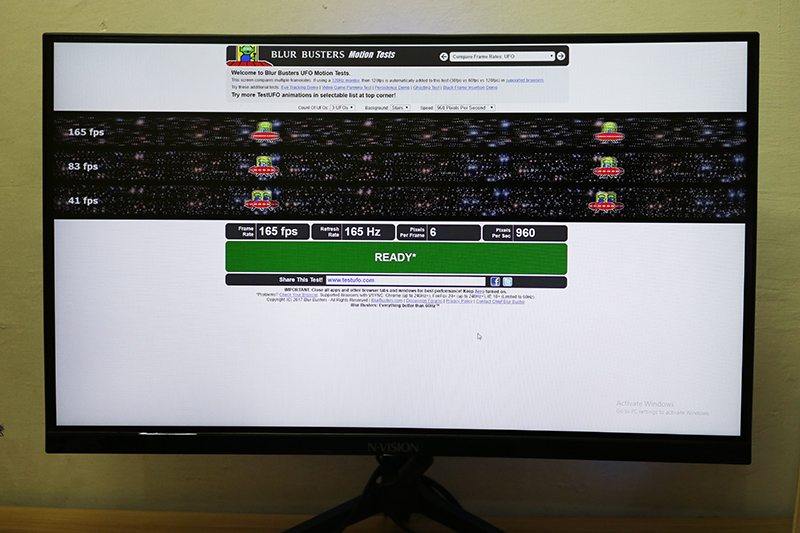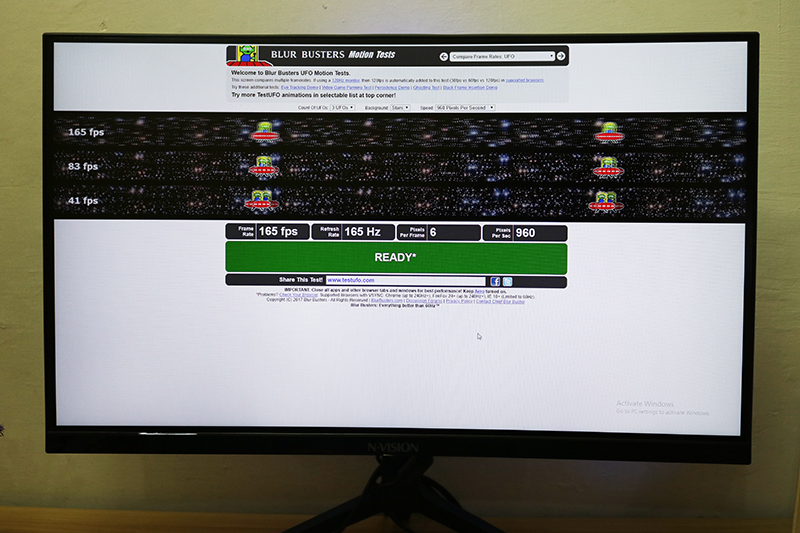 Gaming
Fro gaming since this is a VA panel, we can expect solid performance with its high refresh feature. I didn't encounter any flickering or screen tearing after playing several games.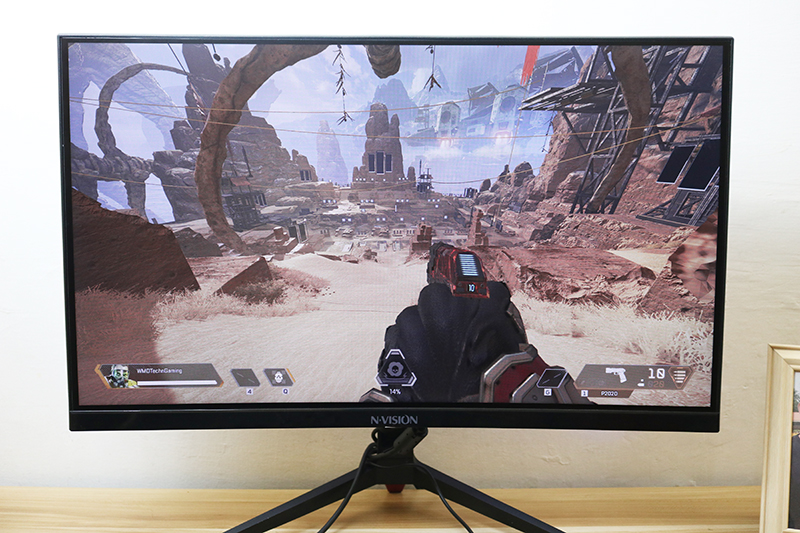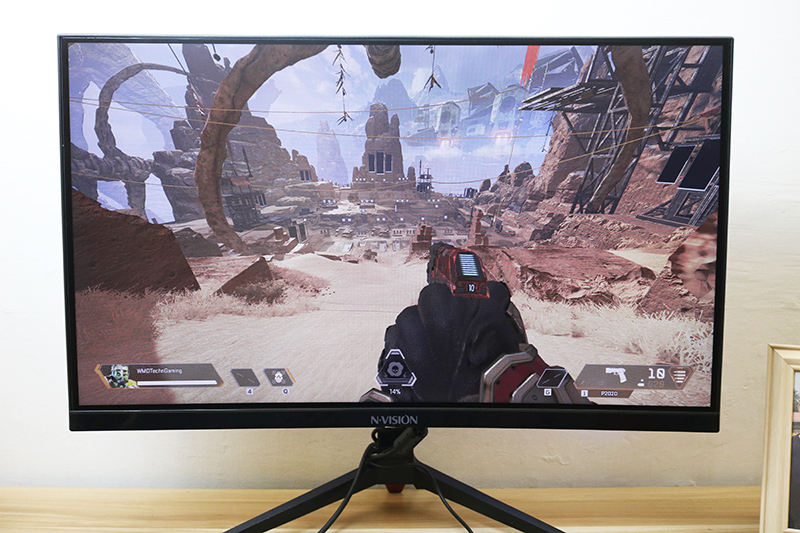 However, with its 8ms response time, other people might think that ghosting or blurring on this monitor is worse.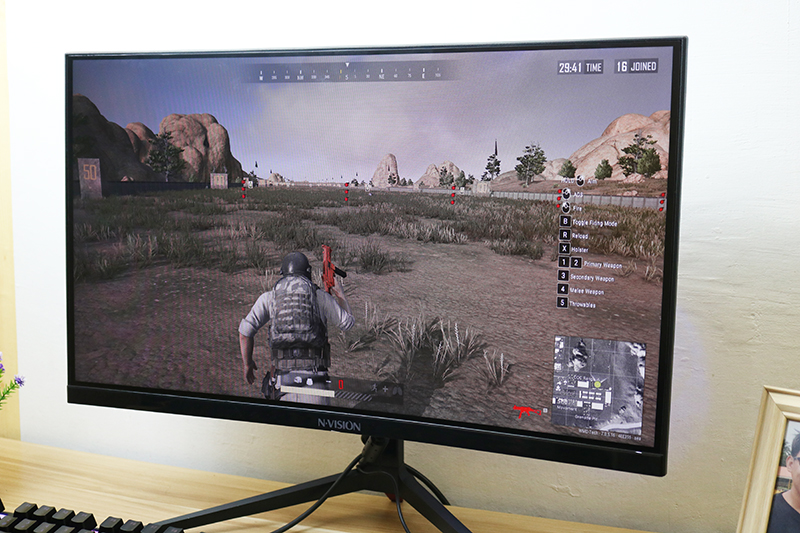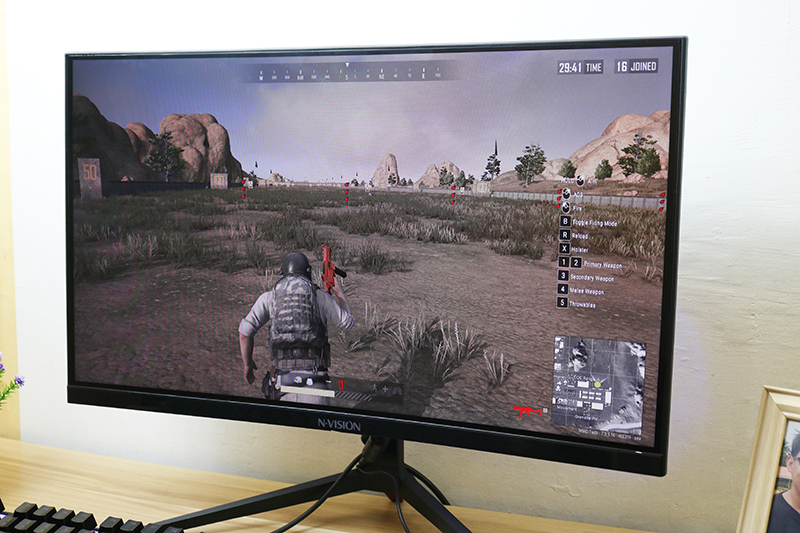 But after using this monitor for several weeks and playing different games I experience a little bit of ghosting especially on some FPS games like overwatch and PUBG. Other than that I haven't seen any blurring or ghosting on other games.
Issues
Overall the only issue for this monitor is the slight ghosting and also the OSD joystick.
As I said on my review of the IN24C25, the OSD joystick is a real hassle as you need to press the joystick multiple times just to adjust the brightness one by one.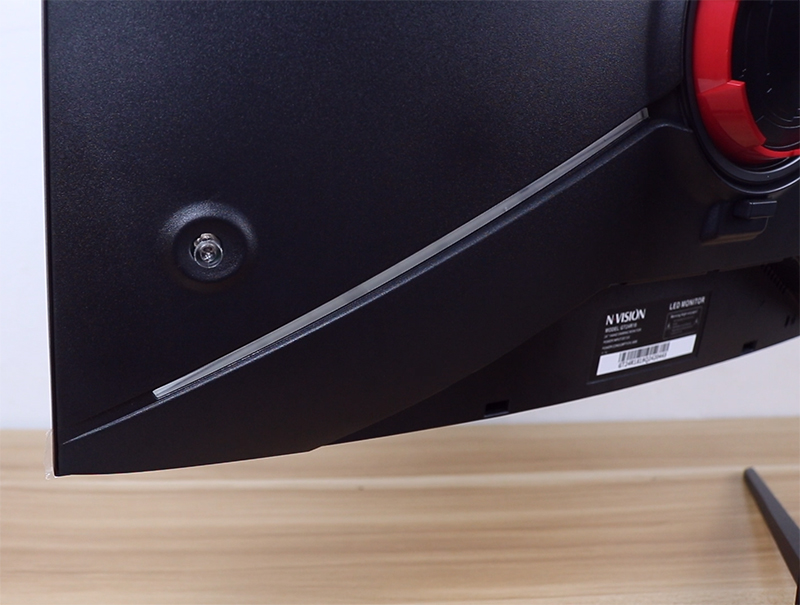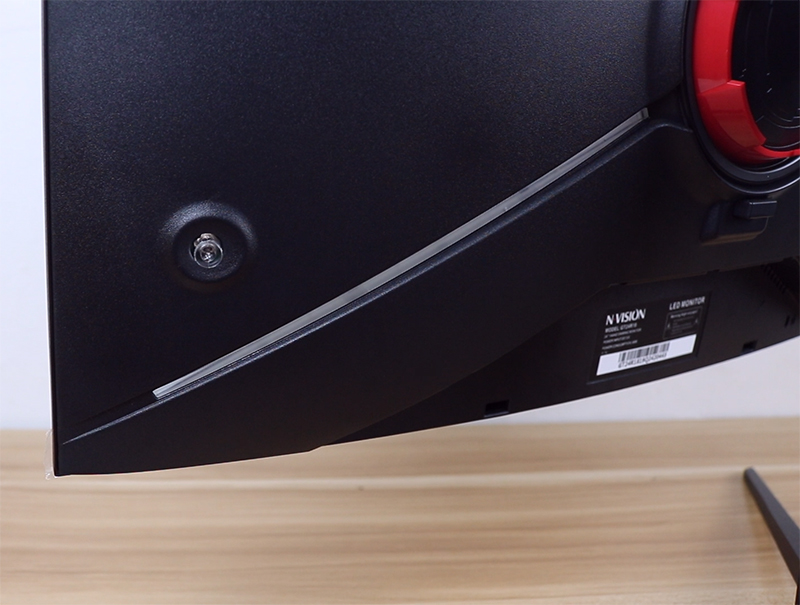 So I hope that NVISION will make the joystick control much easier.
What's Up
Price category of the GT24R18 is a solid competitor to other monitors in the market.
Quality is solid and sturdy
Vesa Mount support with free wall mount bracket
Curve display
144hz refresh rate and overclockable to 165hz
HDMI and DP cable is included out of the box
What's Down
Due to its 8ms response time, you can experience a little bit of ghosting
Hassle OSD joystick control